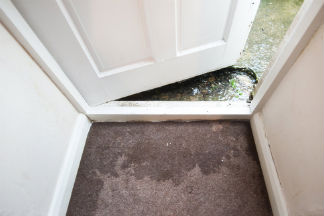 Editor's note: FC&S® Online is the insurance professional's premier reference resource for interpretation of commercial and personal lines coverages and updates on ISO and AAIS forms and provisions. Click here to subscribe to FC&S. PC360, FC&S and National Underwriter are all owned by Summit Professional Networks.
Loss of water as loss of use
Q: I have had two recent scenarios that involve an increased water bill following a covered loss. In both cases we have substantial increased water usage due to the break in a pipe that is covered. We have always presented this increased water bill as a loss of use claim for increased living expenses as the water is a utility. It has always been paid in the past but recently we have had two denials of coverage for this increased cost. In both cases they are saying that the water falls under coverage C as personal property. Since there is an exclusion for water as personal property they are not covering the increased water bill. Again, we have always presented previous water usage and the increased usage and made claim for an increase in living expenses. What is your thought on this?
New Hampshire Subscriber
A: While loss of use is a broad coverage, the insured has to be displaced in order for it to come into play. Water is specifically excluded, and it is not part of coverage A or B. Under older ISO forms it was not excluded, but it is now. Your previous losses that were covered were likely on the old form, and the newer losses are falling under the newer form. The carriers are correct; there is no coverage for the loss of water.
Water damage exclusion does not apply to seepage into a conduit
Q: We insure a convenience store under a Businessowners Policy, BP 00 02 01 97. This includes the gas pumps. The underground electrical line that supplies service to a gas pump failed and had to be replaced. Moisture got into the conduit and penetrated the electrical line covering, which caused the failure. It isn't clear how the moisture got in the conduit. It may be from a seal failure and underground water got into the conduit or it was from condensation.
One of the exclusions that was considered to deny coverage was wear and tear on the electrical line. For example, if the line was exposed to this type of environment over a period of time, it would deteriorate and fail. The electrician stated he has not encountered this type of failure before, which we feel would not support citing this exclusion.
Another exclusion that was considered is the water exclusion. There is no coverage for underground water pressing on or flowing or seeping through foundations and walls. The language mentions building components. It does not say anything about water seeping into an underground pipe or conduit, but one would think that if there is no coverage for underground water seeping through foundations and walls, there should not be any coverage for seeping into a conduit.
If this policy had equipment breakdown coverage, would that coverage apply to pay for the replacement of the electrical line?
Ohio Subscriber
A: If it is determined that the loss occurred over a period of time, the wear and tear exclusion could apply as well as the exclusion for repeated seepage over a fourteen-day period. The water damage exclusion you cite would not apply because, as you mentioned, the exclusion does not state that it applies to seepage into a conduit. So, if the exclusions are found to apply, the equipment breakdown coverage would not apply to the replacement of the electrical line. If the seepage was the cause of the loss, however, the equipment breakdown coverage could come into play as it promises to pay for losses caused by electrical failure to pressure, mechanical or electrical machinery and equipment.
Clogged drain causes water loss
Q: We have a client with a CP 10 30, Causes of Loss—Special Form with a Property Coverage Extension endorsement.
This client has a property with a walk-out basement. A large rain occurred, and the drain on the concrete patio outside the doors got plugged, so water could not go down the drain properly. The water built up on this patio area and then entered the building under the patio doors, causing damage.
The client's carrier is denying this loss, stating that it is related to surface water. They also note that the client did not perform routine maintenance to keep a sewer or drain free from obstructions.
Is your view consistent with the carrier or is there an avenue for possible recovery?
New York Subscriber
A: We agree with the carrier's assessment that what you describe would be considered surface water, so there would be no coverage for the water damage caused when the water entered the building under the patio door. Even if the endorsement provided coverage for sewer or drain backup, the water would not be considered as backing up from the drain since it did not actually go down the drain. When the rain hit the ground and pooled, it became surface water.