It's a no-brainer: Cross-selling insurance improves retentions, increases profits, and strengthens relationships by offering customers everything from life to pet insurance. But while there are no statistics on how many independent agencies are actively cross-selling to their customers, many experts say they're not doing it as often as they should—in spite of the fact that their survival in today's customer-driven environment may depend on it.
"With commoditization of personal lines auto and the coming assault from the direct channel on small business, agents must realize that it is difficult to position themselves as efficient and profitable when operating as an insurance vendor who takes orders and quotes business rather than as a professional trusted advisor providing guidance," says Tom Barrett, president of the Midwest and Southeast regions of the SIAA Inc. agency network. "The majority of agents are not cross-selling, but the informed ones serious about their future are."
Convincing the average agency owner to cross-sell is still an uphill climb—even though failure to do so can result in your competitors stealing your lunch, says Shirley Lukens, principal at Reagan Consulting. More to the point, effective cross-selling can retain business, even in tough times. "At a workshop I did for Central Insurance Co., one of the agents said they had lost the commercial lines business of a large account when the economy tanked but was able to keep the personal lines business of several of the key people in that company," Lukens recalls. "Once the economy improved and rates began to harden, that agent was able to come back and win the CL business they had lost just because they kept that door open through the PL business."
Excuses, Excuses
The reasons some agencies are reluctant to cross-sell can be boiled down to:
Lack of efficient processes
Cross-selling can't happen in environments where employees feel "overworked and overwhelmed," says Jack Burke, president of Sound Marketing. "The more you overload the back office with trivial jobs, the less time they have to move into a strategic role with your clients."
Lack of trust between staffers
Destructive distrust—between personal lines and commercial lines, or employee benefits and commercial lines—can stifle cross-selling when producers on one side fear their counterparts will "screw up" their client relationships, says Lukens of Reagan Consulting: "The big issue still comes down to service—if an agency can't effectively service both lines, then it is best to not cross-sell. But it sure opens the door for other agencies to come in and take all the business."
Reluctance to learn new skills
"Many agents aren't keen on learning new skills but rather cling to 'doing as they have always done,'" says SIAA's Barrett. "They need to relearn the skills and reinvent themselves as a problem solver and guiding specialist to those they serve."
Failure to see the big picture
Most agency owners don't look at their firms as a business, but as a "sales organization designed to support their lifestyles," Burke says. When they need more money, their solution is to attach a new niche market or get a new product to sell: "This doesn't go to the heart of the problem but actually complicates it." Visionary agents who succeed at cross-selling don't approach it through hard sell, but as another way to meet all of the risk mitigation needs of their clients.
Time to get started
So how can agencies get started in or accelerate their cross-selling? Click through for six strategies that can help expand your book of business.
Six strategies that can help expand your book of business:
1. Target the discriminating buyer
Independent agents are increasingly targeting the high-net-worth individual as a great opportunity to cross-sell. When cross-selling to business owners, first focus on coverage for the "business of the business," such as key person insurance, Burke says. "But that's just the tip of the iceberg, because each key man is usually a high-net individual. Why haven't you gone after their personal life, financial strategy, $2 million home and their toys?"
2. Examine your processes
Too many times, agency owners tell the back office they want a certain line to be cross-sold to existing clients. But overburdened CSRs who don't like selling won't do a good job with this method. "The agency must take a holistic look and determine workflow backlogs that could prevent that nurturing support of the client," says Burke. The first step is to conduct an analysis of the office's infrastructure before going strategic with a cross-selling plan. Once glitches are corrected, examine the book of business for the strongest markets, examine how well-rounded each client account is, and determine what other products the agency can bring to the table.
3. Create a system
Whether it's color-coded process sheets to help producers pinpoint clients' needs or a formal action plan for cross-selling five or six specific lines of business, ditch the order-taking mentality and refocus on giving the client a no-hassle experience and adding value, Barrett says. Instead of looking at specific lines of business to cross-sell, "focus on a revenue target per account in addition to multiple line sales."
4. Lean on technology
Tech tools make cross-selling easier than ever. Automated marketing products provide structured ways to contact clients—not just at renewal time, but on birthdays, anniversaries, and other life events to help nurture the relationship and present cross-selling opportunities, Barrett says. In addition to putting automation to work for you, using social media to build a sense of engagement is also important.
5. Target products based on client needs—not insurer mandates
Legendary insurance salesman Cosmo Conte of State Farm set the standard for cross-selling to personal lines customers by proactively asking if they were happy with their current coverage. Today's agents must shift from proactive mode to "providing nurturing support, which will create reactive cross selling to clients who request it," Burke says. It's a subtle difference, but one that shifts the emphasis to put the client in charge.
6. Encourage teamwork
If Joe is a workers' comp specialist and Mary is a benefits specialist, and Joe brings in a big account and gets a big commission, he may feel threatened when Mary tries to cross-sell benefits because he fears it will jeopardize his relationship with the client, Burke says. It's the principal's job to spot this friction and encourage all producers to collaborate on customer accounts.
Click through for profiles on agents who've made cross-selling work for them, and how they did it.
The Fact-Finding Mission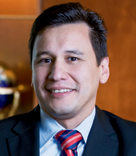 It's no surprise that cross-selling comes naturally to Carlos Romero. Before opening his own personal lines agency in 2008, he worked in sales for the wealth-management divisions for PNC and other banks. Later, as a financial specialist for Allstate, he realized that selling commercial property-casualty was a breeze compared with selling life products.
Comprehensive Risk Group (CRG) is split 40% commercial, 60% personal lines, with personal lines sales hinging on selling to business owners of existing commercial accounts. On the commercial side, the agency sells CGL, workers' comp, umbrella and business auto; on the personal side, coverages include personal auto, homeowners', renters, umbrella, health insurance, long-term care, life, variable and fixed annuities, and any investments traded on the secondary market.
CRG's three producers—and a support staffer who handles renewals—are all aware of the need to cross-sell in a process based on "fact finding" and uncovering client needs, Romero says.
Although the agency was founded on personal lines, Romero has seen the most growth in the commercial market. "It's nice that once you penetrate it and become respected in your community, they come knocking on the door," he says. Life insurance and investments are also growth lines for CRG: The agency generates about $500,000 in annual written premium on new business, and is shooting for $1 million on renewals by next year, he says.
Romero stresses the importance of standardizing the sales process and carefully training producers before turning them loose to cross-sell. "If you don't have the right people in place, it's a disaster because you need someone who can do the fact finding," he says. CRG's system involves the use of a color-coded process sheet, with a one-page questionnaire for each line of business, for producers to use when meeting with a prospect.
Building on Verticals

NFP, a national insurance brokerage and provider of benefits and wealth-management services, was established on employee benefits, wealth management, retirement, business planning, HR services and insurance—all a natural cross-sell for property & casualty, says Saich: "What makes NFP unique in the marketplace is that we have built these verticals first and now we are attaching P&C. Because of this, we have a distinct advantage due to our vast experience in these disciplines."
During the past three years, NFP has developed a P&C vertical to cross-sell with employee benefits and also a playbook to cross-sell all lines of business. For the past two years, NFP has successfully cross-sold its wealth management and estate planning clients into their P&C vertical, Saich says. "Because these individuals already trust NFP with their personal assets, it is an easier cross-sell."
Right from the Start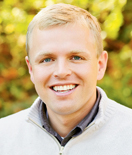 With a focus on personal lines and small commercial, Pinnacle has been cross-selling products since its establishment in 2007, says principal Troy Thompson. To Thompson, there isn't much to it—"just being conscious of talking to all our clients about auto and home, then toys (boats, motorcycles, ATVs, etc.), then umbrella, then business, and finally, life."
Pinnacle has seen the most success in cross-selling auto and home to its commercial clients. "It's a no-brainer as the discount is so deep that 90% of our clients have auto and home," he says. "Doing otherwise generally makes no financial sense." Umbrella is another easy add-on "because you're getting another million of liability insurance for a few hundred bucks a year."
Asked if there are any drawbacks to cross-selling, Thompson says, "Absolutely not. Having more products equals better retention and also more premium."