Fraud and the people who perpetrate it come in all shapes and sizes. From worker's compensation claims that involve several thousand dollars, to large commercial claims involving millions, all of the fraudsters share one trait – they thought they could get away with it.
The most frequent fraud cases involve worker's compensation claims, health insurance, auto accidents or personal property claims. As the amount of fraud increases, so do the tactics used by insurance investigators to catch the perpetrators. Insurance adjusters and agents can watch for red flags that may indicate fraud or at least the need to investigate a claim more closely:
Look at the claimant's claims history – Has he filed similar claims recently or repeatedly? Are there any recurring or unusual patterns involved?
Look for "Suspicious Loss Indicators" – The National Insurance Crime Bureau has a list of suspicious loss indicators that can tip off an adjuster or agent such as hand-written receipts or a claimant who's too calm after filing a claim.
Look at the claimant's credit history – Is she in debt? Does he live above his means? Are there major medical bills or recent unemployment?
Check out the claimants on social media – If there are pictures of him surfing, his back may not be that badly injured. Did what she said about the car accident on Twitter match her description of the accident? Or did someone upload a video to YouTube that shows what really happened?
[Related: 7 Weapons to Fight Insurance Fraud]
Here are some not so creative fraudsters who were caught red-handed. Some of the cases are still working their way through the justice system, while others have been closed and the perpetrators sentenced.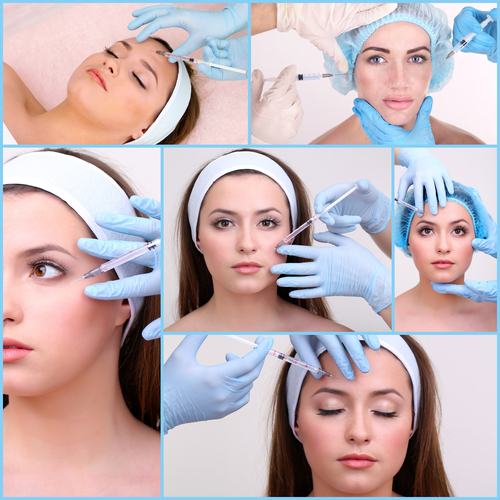 Medical Insurance Fraud
Vi Nguyen, Theresa Fisher and Lindsey Hardgraves were indicted on multiple counts of mail fraud by a federal grand jury in Orange County, California, for a scheme that involved billing insurers more than $50 million worth of cosmetic surgery claims. According to a report in the Orange County Register, patients were told they could have "free or discounted cosmetic surgeries" such as "tummy tucks," "nose jobs," or liposuction if they agreed to undergo other unnecessary procedures such as endoscopies and colonoscopies, which were then billed back to the insurers.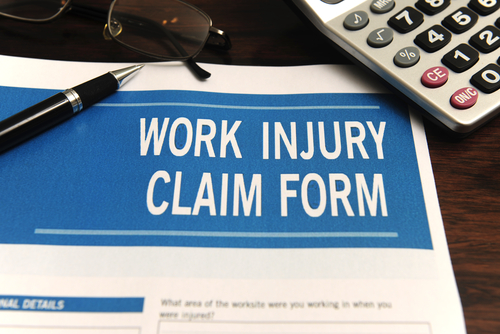 Workers' Compensation and Identity Theft
In Naples, Florida, as many as 146 employees of Fruit Dynamics, LLC (also known as Incredible Fresh or Collier County Produce) may have committed workers' compensation fraud, according to Florida Chief Financial Officer Jeff Atwater. Sixteen employees were arrested during a recent raid on the plant.
The investigation into the fraud began when a former employee sought medical attention using a fake identity and mentioned that some other workers had done the same thing. At least 27 employees were believed to have stolen the identities of individuals from as many as 25 different states. The owners of the identities said they had not given permission for them to be used by anyone. The investigation is ongoing.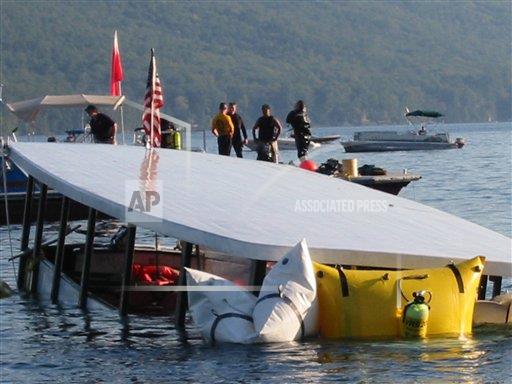 AP Photo/Warren County Sheriff's Office
Not So Charitable
In Texas, according to the Texas Department of Insurance (TDI), more than $10.3 million in insurance fraud was referred for prosecution in 2013. Two of their top fraud cases involved frauds perpetrated against elderly residents.
Leon "Randy" Sinclair, III, was a former insurance agent who successfully convinced more than 30 of his elderly clients to liquidate their assets and place them into charitable gift annuity accounts. It turns out that the only beneficiary of the charity was Sinclair himself, to the tune of $16 million which was misappropriated from the accounts. He was convicted following a 16-month TDI Fraud Unit Investigation and sentenced to 20 years in prison.
In a multi-jurisdictional case that involved the TDI Fraud Unit, the Internal Revenue Service and the Federal Bureau of Investigation, Christopher Purser and Robert S. Mills sold Shoreline Cruises of Lake George, N.Y., fictitious marine insurance. When the Ethan Allen, a cruise ship, sank killing 20 elderly tourists, the company found out it actually had no valid insurance coverage. Both plead guilty to federal charges. Purser was sentenced to more than 15 years in prison. Mills was sentenced to 10 years in prison and ordered to pay $2.45 million in restitution.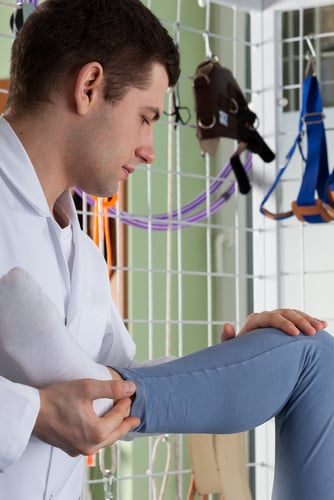 Operation Running Man
A Bridgeport, Conn.-based personal injury attorney, Joseph P. Haddad, perpetrated a large-scale conspiracy involving Francisco R. Carbone, a physician whose license was eventually revoked, and Dr. Marc Kirshner, a chiropractor. Haddad used "runners" to find clients for his legal practice, paying them in cash since using runners for personal injury cases is illegal in Connecticut. He regularly sent clients to Carbone, who fabricated injuries and provided prescriptions, bills and medical reports for Haddad and the patients' insurance companies, frequently without even doing an examination. Haddad also sent clients to Dr. Kirshner, influencing Kirshner to prescribe more diagnostic tests and treatment than the patients required. After six months of treatment, the patient would receive a false permanent partial disability rating. Others in Kirshner's office were involved in the fraud, which eventually involved 10 carriers and a total loss of $2.5 million.
Carbone and his cohorts were caught in a 14-month undercover fraud investigation headed by the FBI called Operation Running Man. Other agencies involved in the operation included the National Insurance Crime Bureau, Metropolitan Property and Casualty Insurance's Special Investigation Unit, and the Travelers Insurance Company. Haddad pleaded guilty to one count of conspiracy to commit mail fraud and one count of mail fraud, and faces a maximum term of 20 years in prison for each count and a fine of up to $3.5 million. He also agreed to pay restitution of $1,758,368. Carbone, Kirshner, three other chiropractors and a licensed doctor of osteopathic medicine have pleaded guilty and are still awaiting sentencing.
At Haddad's sentencing, John Sargent, director of the special investigation unit for MetLife made a victim impact statement to the court, summarizing the extent of the damage done by Haddad and his associates to the insurers, the patients and consumers in general.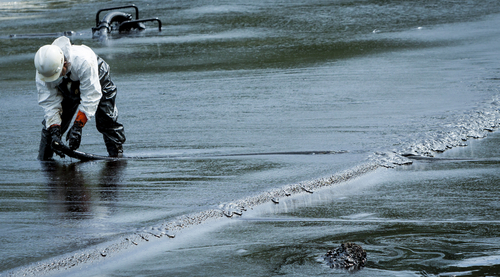 BP Oil Spill Restitution
In a highly unusual ruling, a federal judge in New Orleans has ordered the attorneys and accountants who represented a claimant in a shrimping claim following the BP Oil spill in Lake Pontchartrain in New Orleans, to repay nearly a quarter of the $357,000 payment he received.
In 2012, BP and a group of plaintiffs lawyers who represented thousands of residents impacted by the spill, reached a settlement and the company began paying the claims. BP maintained that there were a number of fraudulent payments made and began investigating. Now individuals who made fraudulent claims are getting tough sentences for those actions. Casey C. Thonn and his attorneys are repaying a portion of what they received because the payment was based on phony tax returns. The judge rescinded the $357,000 payment and said attorney Lionel "Tiger" Sutton, III is responsible for repaying $35,700 plus interest from the date of judgment until paid, attorneys Jonathan Andry and Glen Lerner are required to pay the same amount, and an accounting firm retained by the law firm is responsible for repaying $14,280 plus interest. The court has given all parties one month to return the full $357,000 payment.