A wedding has the potential for many unexpected mishaps, such as poor weather and cancellations. And with the average cost of a wedding now exceeding $25,000, couples don't need to worry about how they'll pay for any unanticipated costs that arise when their perfect day goes perfectly wrong.
That's why Travelers offers wedding insurance: to help couples that are oftentimes making their first big financial commitment together to avoid the added costs of unexpected wedding glitches. From the expense of retaking photos or reimbursing lost deposits, wedding insurance can help couples get back on their feet and continue on with a happy and financially secure marriage.
And so for the sixth consecutive year, Travelers has analyzed its wedding claims and reveals the top four most common wedding claims of 2013. Click "next" to read more.
Have a wedding mishap story of your own? Tell the tale in the comment section below!
Vendor Issue: 36%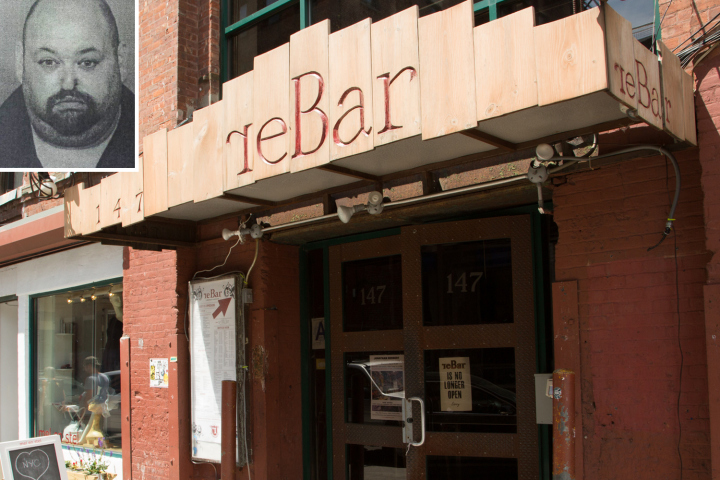 Hundreds of couples were left without a wedding venue when ReBar owner Jason Stevens (top left) abruptly shut down the establishment and took off with thousands of dollars in deposits. (Photo: NY Post)
Issues with vendors and reception venues are the most frequent wedding insurance claims filed by Travelers customers. According to the insurer, the most common vendor issues are videographers and limousine drivers not showing up, caterers going out of business, and event facilities closing.
Last month couples who had hoped to celebrate their day at Brooklyn's trendy ReBar were shocked when its owner Jason Stevens abruptly shut down the venue and took off with thousands of dollars in wedding deposits, leaving as many as 200 weddings without a venue. Stevens was arrested and pled guilty to tax fraud, and a plan is being set up to reimburse couples for their stolen deposits—though they are now faced with finding new venues and rebooking dates.
Weather: 23%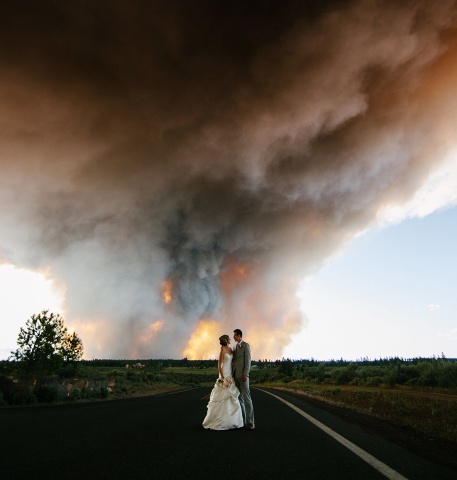 (Photo: KSBW)
Weather events accounted for 23% of Travelers' wedding insurance claims in 2013. Last month, a couple's wedding in Oregon made headlines when an approaching wildfire disrupted their ceremony—and made for some incredible wedding photos.
Firefighters arrived at Michael Wolber and April Hartley's wedding ceremony at Rock Spring Ranch requesting they and their guests evacuate the area immediately as a precaution. Luckily, the wedding didn't have to be canceled as the minister performed an abbreviated ceremony and the photographer snapped a few quick photos with the wildfire raging in the background.
Damage: 19%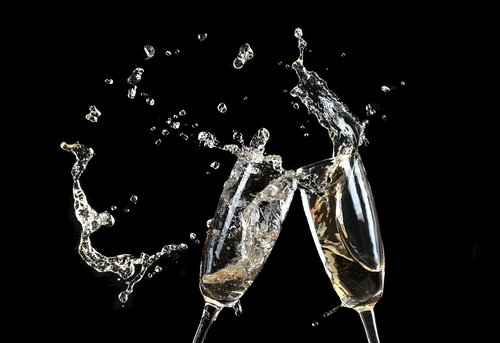 Damage to property accounted for 19% of Travelers' wedding claims last year. The damage includes a variety of property, including artwork and landscaping at wedding venues. Wedding insurance is good to have when you consider you're responsible for 100 or more guests who are having a good time (and possibly drinking) and may get out of hand.
Illness/Injury: 16%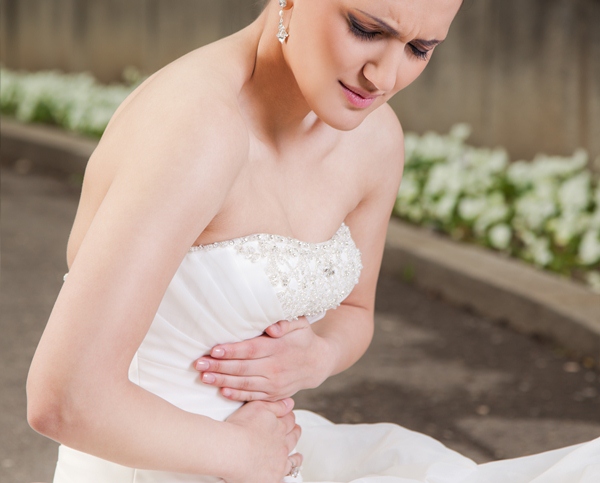 An unexpected illness or injury can throw even the most perfect wedding plans into a tailspin. An injury or sickness of the couple or one of their parents accounted for 16% of wedding insurance claims in 2013.