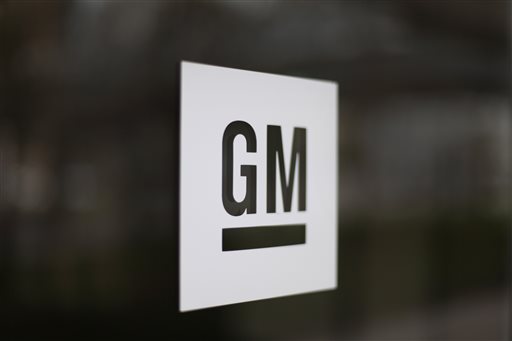 (Bloomberg) — General Motors Co. said the engineer responsible for signing off on a flawed ignition design linked to 13 deaths also oversaw switches in the more than 3 million cars recalled yesterday.
Seven models, including some Chevrolet Impalas, are being called back because their ignitions could slip out of the "run" position, similar to the problem in 2.59 million small cars earlier this year. While the newly recalled vehicles have a different switch, they shared the same design-release engineer, Alan Adler, a GM spokesman, said in an e-mail yesterday.
Ray DeGiorgio was named in an internal report released this month as being responsible for the faulty ignition switch in Chevrolet Cobalts and Saturn Ions recalled in February. He and 14 other people were ousted by Chief Executive Officer Mary Barra for their roles in the company's mishandling and years- long delay in recalling the fatally flawed vehicles.
"This latest recall raises even more questions about just how pervasive safety problems are at GM," House Energy and Commerce Committee Chairman Fred Upton said in a statement. "Drivers and their families need to be assured that their cars are safe to drive."
Upton, a Michigan Republican, has called Barra back to testify before his committee tomorrow. She appeared before the panel in April. Barra will be joined this time by Anton Valukas, the Jenner & Block attorney who completed an internal review at Detroit-based GM of why the company took years to formally recall the vehicles from February.
20 Million
The panel will want to know that GM has identified all the potential defects and that the necessary actions are under way to fix them, Upton said.
Yesterday's recall includes 3.16 million vehicles in the U.S. GM has recalled 20 million vehicles in North America for various fixes so far this year, more than double the number of cars and trucks it sold worldwide last year. By comparison, Americans are expected to buy 16.1 million new cars and trucks industrywide this year, according to the average of analysts' estimates compiled by Bloomberg.
"A certain amount of people inside GM knew this issue existed and their assumption was it's a pain, it's not a death sentence, it's just an annoyance," Karl Brauer, a senior analyst at Kelley Blue Book, said in an interview.
The new recalls, along with last week's Chevrolet Camaro to fix a key design, signal a change in thinking at GM, he said.
"A stall is now seen as an absolute undeniable safety risk as opposed to an annoyance or an inconvenience — that's what's changed," Brauer said.
Recall Charges
GM said its second-quarter charges to cover its safety actions would reach $700 million. It took a $1.3 billion charge in the first quarter and had previously estimated its cost from recalls in the second quarter at $400 million.
The seven models recalled yesterday are: the Buick Lacrosse from 2005-2009; the 2006-2014 Chevrolet Impala; 2000–2005 Cadillac Deville; 2004–2011 Cadillac DTS; 2006–2011 Buick Lucerne; 2004–2005 Buick Regal LS and GS; and the 2006–2008 Chevy Monte Carlo.
The ignition switch may inadvertently move out of the "run" position if the key is carrying extra weight and is jarred, the company said in a statement. GM said it's aware of eight related crashes and six injuries.
In the latest recall, GM will replace the cars' keys to avoid the possibility that a "jarring event like striking a pothole" could cause stalling, according to a statement. GM will add an insert or issue a new key to better handle extra weight. GM is cautioning vehicle owners to drive with only their ignition key in the switch until repairs are complete.
Flawed Design
Most of the cars involved in February's recall, including the Chevrolet Cobalt and Saturn Ion, were designed more than a decade ago mainly as entry-level models. Soon after the cars reached the market, GM dealers began receiving complaints about unintentional engine shut-offs.
It would later be determined that the ignition switches, when jostled out of position, led to stalling engines and disabled air bags.
DeGiorgio led the team that designed the faulty switch, according to legal, congressional and internal company documents. In 2006, after car columnists and customers complained about the switch, DeGiorgio greenlighted an improvement that others at GM didn't learn about for more than six years, the various reports and documents showed.
DeGiorgio, 61, has made no public statements.
Repair Progress
He worked at GM's sprawling technical center in Warren, Michigan, the cradle of GM innovation for a half-century. Among the campus's 20,000 workers are engineers who collaborated with NASA to build a robotic space arm, and designers who jostled for the chance to shape the latest Chevrolet Corvette.
DeGiorgio's job, in 1999, was to lead a team designing an ignition switch for GM's next generation of small cars.
The recall that began in February covers six U.S. cars as old as the 2003 model year and as recent as the 2011 model year, including the 2003-2007 Saturn Ion and 2005-2010 Chevrolet Cobalt.
About four months after the recall began, the largest U.S. automaker, has shipped 396,253 repair kits globally, the House Energy and Commerce Committee said yesterday. A lot of the delay has been caused by the need to ramp up factories to make the replacement switches, which GM has said will take until Oct. 4.
At John McEleney's Chevrolet dealership in Clinton, Iowa, the service department has replaced about 50 ignition switches and they still have 170 more to go.
Sales Rise
"Customers have been really understanding," McEleney said in an interview. "I'm a little surprised because I thought, with the steady drumbeat and so many recalls, that people would start to think, 'Boy, there's a real quality issue here.' But so far, that doesn't seem to be the case."
GM in May had its best month of U.S. auto sales since August 2008, rising 13% to 284,694 vehicles. In April, it reported first-quarter net income, despite $1.3 billion in recall-related costs.
McEleney said the recall hasn't hurt Chevy's sales or reputation because GM no longer makes the Cobalt or the other models being recalled for the ignition switch. Customers appear to be making a distinction between the cars GM used to build and the higher-quality models now in the showroom, he said.
GM rose 1.2% to $36.06 yesterday in New York trading. The shares had risen 1.4% since Feb. 12, the day before the first batch of ignition-related recalls was formally announced.
Cadillac Sedans
Separately yesterday, GM said it's also recalling five other cars for defects unrelated to ignition switches. The largest of these actions includes 68,887 Cadillac ATS and 21,863 Cadillac CTS sedans to fix brackets that hold their automatic transmission shift cables in place.
The other recalls: the Chevy Silverado and GMC Sierra 2500/3500 heavy-duty pickups to inspect power-steering hose clamps, which could break and result in a loss of power steering or power brakes; the 2011 Cadillac CTS sedan to fix a gasket leak near the constant-velocity joint, covering 16,932 vehicles; 712 2014 Chevrolet Corvettes for a redesigned air bag; and 184 Chevrolet Silverado and GMC Sierra pickups to replace their floor mats.
Prior to yesterday's order, GM recalled 14,401,773 vehicles in the U.S. this year, and 16,488,514 in North America.
GM's recall total exceeds the 10.7 million-vehicle mark set by the automaker in 2004, according to the U.S. National Highway Traffic Safety Administration.
Five of the company's 44 recalls in 2014 involve ignition- related defects, according to a tracking chart GM updated yesterday. Just under half of the recalls involve ignition switches, ignition cylinders, and keys: 8,008,385 of 17,728,268 U.S. vehicles, and 9,054,895 of 20,042,649 in North America.
"It's unfortunate that this ghost of GM's past won't go away and continues to hamper the image and progress of new GM, which is doing really well overall," Brauer, the Kelley Blue Book analyst, said.
–With assistance from John Irwin in Southfield, Michigan and Keith Naughton in Detroit.