Personal lines continues to be competitive with technology playing a larger role in insurers' abilities to attract, retain and serve clients profitably, and telematics is the new battleground in personal lines, Novarica says in its "Business and Technology Trends in Personal Lines" report.
Mobile applications are well established in personal lines, as are agent and customer portals. Most top personal lines carriers offer apps with accident checklists, agent locators and claims submission capabilities. But new priorities include advanced mobile capabilities and telematics, which require updates or replacements of core systems and expanding business intelligence to include predictive analytics.
Lower priority technology initiatives include billing, CRM, distribution management and specialized components.
From Novarica's report, here are its top tech priorities for personal lines:
FRONT-END PRIORITIES
Agent portals: Carriers are on their second or third generation of portals and the need for expanding functionality often requires home-grown solutions. Agents demand real-time quote capabilities and carriers struggle to offer that functionality. Carriers are interested in operational efficiencies through single entry and improved data quality.
Top concerns for agent portals include new business submission, online policy document access (policies, certificates, invoices, correspondence), agency management system connectivity and comparative rater connectivity.
Customer portals: Recently, carriers have deployed smartphone applications that allow policyholders to review checklists of what to do in case of an accident, report a loss, roadside assistance, locate repair facilities, review policy information and pay bills.
Top concerns for customers portals are providing direct-to-consumer online capabilities to attract new business (rate, quote, issue) to access the growing online market, providing consumer self-service capabilities (online policy access, access to proof of insurance, online bill pay) to retain customers and mobile applications with specific functionality not available on the Web.
Distribution management: Personal lines carriers are not engaging in major automation initiatives to support distribution management, Novarica says. Many track basic agency information and status in basis CRM solutions, such as Salesforce.
Insurers who do prioritize distribution management look for ways to streamline compliance activities through automatic license checks and tracking of licensing and appointments by producer by state, flexible commission structures, flexible payment mechanisms and managing complex hierarchies of multiple distribution channels.
Next page: Core systems' priorities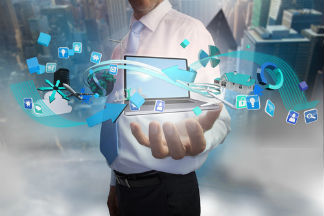 CORE SYSTEMS' PRIORITIES
Rating/underwriting/policy administration: Personal lines insurers use product innovation to differentiate themselves from competitors. Notable examples include accident forgiveness and pay-as-you-drive insurance. "The ability to rapidly introduce new products to market is a key capability sought by those who are replacing core policy administration systems," the report states.
Modern systems offer significant improvements in a carrier's ability to add new products, apply underwriting rules and automate task generation. Carriers should look for highly configurable solutions with product configurators, simple rules and tools for launching new rating algorithms, Novarica says. Insurers prefer browser-based solutions as carriers often have field underwriters who work from remote locations.
Top concerns include consistent application of underwriting guidelines and discipline by using business rules based on predictive models, speed to market for new products and maintenance of ongoing products and increasing efficiency and consistency of the underwriting process by adding workflows with automatic task generation and third-party data sources.
Billing: More insurers are moving away from agency bill and instead focusing on direct bill. Customers' demand for electronic payment increases the need for real-time billing information and support for those systems.
Top concerns include multiple payment types where customers can pay from any location, flexible billing plans and account billing.
Claims: Carriers are moving closer to straight-through processing using business rules and task automation. Claims are monitored with predictive analytics, network analysis and voice-stress recognition software. Analytics are used for fraud identification, claims assignment and subrogation identification.
Insurers with modern claims systems report tangible speed-to-market benefits, and are gaining competitive advantages by improved efficiencies, Novarica says.
Top concerns include replacing core claims administration systems to increase operational efficiencies, inserting analytics into the claims process and customer self-service.
Reinsurance management: The primary reinsure solution in use for this segment is Microsoft Excel. Larger carriers have sophisticated solutions to ensure that they are not over-penetrated in common catastrophic areas. Small carriers are likely to use off-the-shelf software, while larger carriers develop their reinsurance software in-house.
Top concerns include managing capacity in an automated fashion to support straight-through processing of new business and renewal bypass, and data quality.
Next page: Document and business intelligence priorities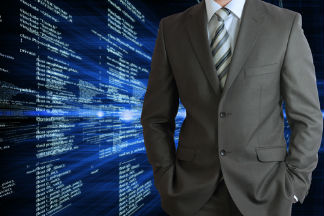 DOCUMENT PRIORITIES
Document creation: Insurers typically invest in document creation solutions as part of improvements to their policy issuance or claims capabilities, so that speed-to-market is not impacted by the inability to get new documents set up in a legacy system.
Top concerns are multi-channel delivery, including PDF, email and Web; support for mass customization to support individualized messaging, document creation workflow tools, flexibility in designing and customizing documents.
Document management and workflow: Generally, document management strategies are part of core systems upgrade, but insurers need to ensure that underwriting and claims account documents are accessible to staff, wherever and whenever.
Top concerns are ability to store and manage multiple media types, integration with core assets, indexing capabilities and ease of administration.
BUSINESS INTELLIGENCE PRIORITIES
Personal lines insurers are ahead in the use of predictive analytics, primarily due to the large amount of data available. Marketers use predictive analytics for cross selling, product developers to define micro-rated products, underwriters for risk assessment and pricing, and in claims for fraud prediction, litigation management, subrogation prediction and claims assignment. Most insurers have enterprise data warehouses to store such data.
Once data quality is ensured, carriers can then overlay business intelligence tools.
Top concerns are the ability to leverage third-party data to support marketing programs, underwriting, claims, actuarial and analytics activities; powerful data analysis tools to support predictive models; and incorporating decision tools into operational processes.
Next page: CRM and specialized components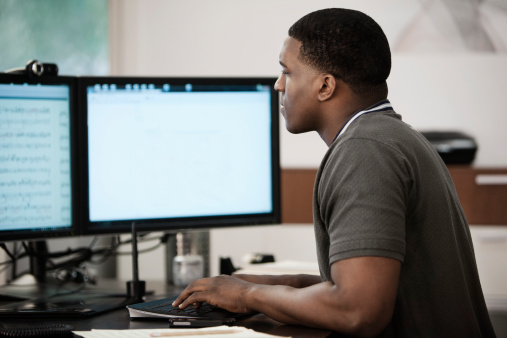 CRM PRIORITIES
Personal lines insurers use CRM technology more heavily than other sectors: Marketers for improvement campaign management; telesales and service teams for call center prospecting and scripting, and claims management; and sales teams for prospecting tools, automated quote approvals, tracking new policy sales, call logging and access to existing policyholder coverage.
Top concerns are integrating the call center with the Web quote system, expanding information made available to CSRs and implementing VoIP.
SPECIALIZED COMPONENTS
Top concerns are controlling loss costs by better managing third-party bills and valuation, managing and deterring fraud and improving the customer experience. Large carriers are more likely to use anti-fraud technology and fraud tools are focused on the claims side, not the underwriting or point of sale. Emerging techniques include text mining, geographic data mapping, voice stress recognition software and network link analysis.