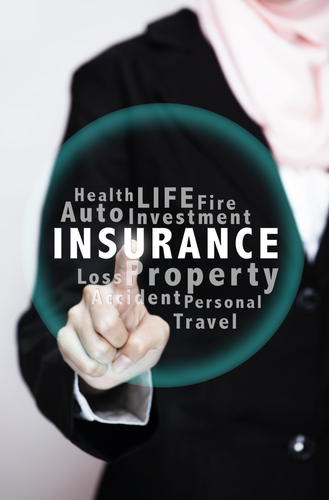 Whether you are novice catastrophe adjuster awaiting the first storm of the 2014 Atlantic hurricane season or a veteran liability litigation examiner, there are certain traits the best in claims will always exemplify. This list should hold no surprises for the dedicated manager who has spent countless hours mentoring the next rising leaders to take the helm. However, if your last performance evaluation was not accompanied with a raise, or the independent claim assignments have slowed to a trickle, you may want to take note because one or more of these may be missing from your work product.
1. Integrity:
Nothing establishes credibility like integrity. The Merriam-Webster dictionary defines integrity as, "A firm adherence to a code of especially moral or artistic values; incorruptibility." Above all else, moral professionalism is the greatest quality anyone in the insurance claims industry can possess.
2. Customer Satisfaction:
Unfortunately in claims the reality is that an adjuster will frequently have to deal with angry or impatient people. The ability to understand an insured's frustration can calm many situations. A top performing adjuster will thoroughly explain claim procedures and determine the customer's expectations. This will be evident in the accolade of consistently good QA reviews.
3. Timeliness:
The quality of an adjuster's work coincides with that of the Claims Department. Together they are bound by statutory laws for handling claims in a timely manner. Therefore, at each step of the claim life cycle the adjuster's performance is measured. Top performers will inevitably have the lowest times in making initial contact, responding to communications, completing investigations and submitting reports.
4. Estimating Accuracy:
Damages must be accessed. The more proficient an adjuster is in determining the value of damages, the better resolution for each claim. Accuracy can be the domino effect to integrity, customer service, and ultimately lead to litigation.
5. Documenting:
Top performing adjusters create a complete claim file. A claim may take many twists and turns. Adjusters who logically organize their investigations and tell a story through their documentation will always rise above those who do not.
6. Policy Knowledge:
The policy is the very basis for which a claim can be made. It is the contract for which the adjuster's services are requested. Top performing adjusters not only know the different types of insurance policies, but they can identify and apply the policy components in determining whether or not the cause of loss is covered.
7. Critical Thinking:
Each claim poses a different set of obstacles and each insured has a varying degree of claims understanding. Being able to apply critical thinking in any claims circumstance will contribute to the adjuster being a top performer.
8. Communication:
An adjuster deals with people from many different socioeconomic backgrounds. Top performers effectively and consistently communicate with all parties to a claim.
9. Negotiation:
Many may take the title "Adjuster" for granted or may not really understand what it means. Top performers know that their efforts to settle a loss will be contingent upon their ability to negotiate between the demands of each party and the facts at hand. They will spend the time in conversation to get the information it takes to back up the facts.
10. Self Improvement:
Adjusters who complete the bare minimum state CE requirements will never rise to be top performers in the adjusting industry. Only those who love what they do and in turn want to do it better each day rise to the level of top performers. Not only can they handle criticism, they welcome it and consistently search out ways to improve.
Top performers consistently excel in a number of areas. They aren't afraid of failure because they learn from their mistakes and are constantly finding new ways to improve their performance.
Brady Dugan is a business process specialist at Louisiana Citizens Property Insurance Corporation and is responsible for identifying, planning, and implementing solutions to the claims organization's processes. He can be reached at bdugan@lacitizens.com.