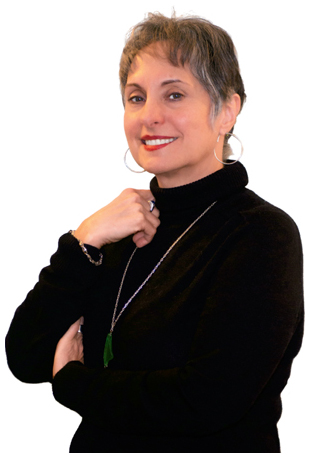 Joan Jett may not have given a damn about her "bad reputation," but perhaps you should.
According to the annual Harris Poll 2014 RQ (Reputation Quotient) report, based on the responses of more than 14,000 consumers, the power of a business' good reputation has a huge impact on the company's bottom line.
The names topping the list of the 15th annual RQ study aren't a surprise. They are: Amazon.com, RQ 83.87; The Coca-Cola Co., RQ 82.68; Apple, RQ 81.76; The Walt Disney Co., RQ 81.50; Honda Motor Co., RQ 80.87; Costco, RQ 80.75; Samsung, RQ 80.75; Whole Foods Market, RQ 80.45; Microsoft, RQ 80.11; and Sony, RQ 79.77.
It's also no surprise that there are no insurers in the top 10; USAA comes in at No. 11, with an RQ of 79.23. The only other insurance companies on the list are Allstate at No. 33 (RQ 72.80), and AIG at No. 54 (RQ 58.26). Scores 80 and above are "excellent," 75 to 79 "very good," 70 to 74 "good," 65 to 69 "fair," and 55 to 64 "poor."
What makes for a high RQ? Harris breaks it down into 20 attributes folded into six dimensions: social responsibility, emotional appeal, products and services, workplace environment, financial performance, and vision and leadership. And while high-quality products and services and outperforming competitors are in the mix, the "softer" attributes include supporting good causes, environmental and community responsibility, rewarding employees fairly, and consumers feeling good about, trusting and respecting a company.
The good news for insurance is, we're on the upswing. Insurance carriers had an overall 36% positive rating in 2014, compared with 33% in 2013 and 29% in 2012. Not great, but at least it's not banking (31%), tobacco or government (sharing the bottom of the list at 13%).
So how can we as an industry improve our RQ? Additional findings may provide some clues.
More than three-quarters of the general public are concerned about the amount of private information companies capture about their customers, and less than half trust them to act responsibly with it.
When broken down into "seekers" and "bystanders," seekers rule: in 2014, 56% of respondents proactively try to learn more about the companies they hear about or do business with, compared with 44% that do not.
Six in 10 decided not to do business with a company based on something they learned about the company's conduct.
Technology continues to have the most positive "reputation halo," while financial services industries remain polarizing.
Only Coca-Cola scores as "excellent" in all six dimensions. Granted, insurance isn't fizzy sugar water with a reputation stoked by cute animated polar bears and Santa Claus. It also doesn't sell sexy mobile devices, industrial-sized packages of toilet paper or overpriced organic quinoa. But it also hasn't been linked to childhood obesity or diabetes, Chinese sweatshops, questionable workforce treatment or Johnny Depp as Tonto in "The Lone Ranger."
Once again, the onus is on us to tout the good our industry does, starting with putting people's lives back together after a catastrophe. Or charitable efforts like the IICF, Disabled Veterans Insurance Careers (DVIC) and the thousands of everyday charities that agents and brokers take part in. Or the great opportunities just waiting for young people in an industry where hiring is poised to boom.
And that beats a Coke and a smile any day.