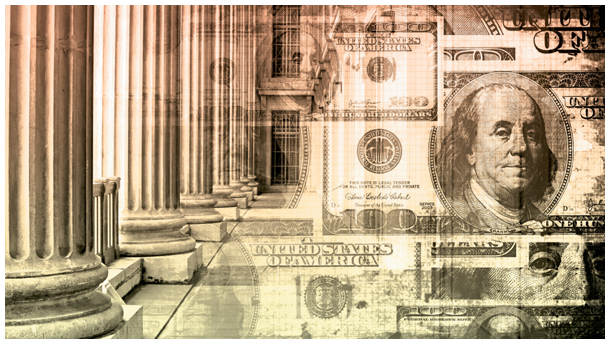 Washington lobbyists like to tout, especially about getting favored bills passed. Unfortunately, the current Congress has an abysmal record of actually enacting legislation. As far as insurance-related legislation, this Congress will probably end up passing only a few bills this year.
One has already been enacted. "The Homeowner Flood Insurance Affordability Act of 2014" (H.R. 3370) changes the rate structure included in the flood insurance reform package, the Biggert-Waters Flood Insurance Reform Act of 2012 (BW-12).The fact that BW-12 passed overwhelmingly was especially significant because Congress rarely overcomes its partisan gridlock in such dramatic fashion. But then earlier this year, there was another overwhelming vote, this time to undo significant portions of BW-12.
What happened? First, Superstorm Sandy hit the Mid-Atlantic coastline. Then, lawmakers who voted for actuarially sound rates started hearing from constituents about big increases in their flood insurance premiums, some so large that they were at risk of losing their homes. There is nothing like a clear message from the voters to concentrate the attention of even the most ideological member of Congress.
PIA supports Biggert-Waters, but we also worked to improve H.R. 3370 with mitigation provisions and the inclusion of grandfathering provisions. "As insurance agents, we have to support risk-based rating, but we want to do it on an affordable basis," says PIA National President-elect Richard A. Clements.
Extending TRIA is Critical
The second of two insurance bills likely to see enactment this year is the reauthorization and extension of the Terrorism Risk Insurance Act (TRIA), which will sunset at the end of 2014 unless reauthorized by Congress. There is overwhelming consensus within the insurance industry that renewing TRIA is a critical priority. However, obstacles remain.
One of the reasons for TRIA's success is due to wide industry participation. It is important to keep the program at a point where companies of all sizes can participate. Small- and mid-sized carriers, the life blood of many markets, should not be shut out of the market, an outcome that would be detrimental to many communities.
Crop Bait-and-Switch
In February 2014, Congress passed the Farm Bill, which bolstered crop insurance offerings as a primary risk management tool. It was hailed by lawmakers as a way to nudge farmers to sink more of their own money in financial safety-net programs. The nonpartisan Congressional Budget Office estimated the Farm Bill would bump up crop insurance funding by around $5.7 billion over 10 years. President Barack Obama signed the Farm Bill with the crop insurance provisions into law.
Then exactly 30 days later, President Obama released his proposed 2015 budget, which slashes crop insurance. Under this proposal, the government would save $14 billion over 10 years by pulling back on assistance helping farmers pay crop insurance premiums and limiting reimbursements to the private companies that administer the programs.
This technique is referred to as bait-and-switch. While the president's budget proposals must get through Congress, signing a bill that expands crop insurance and then introducing a proposal that does the opposite is inconsistent, at best.