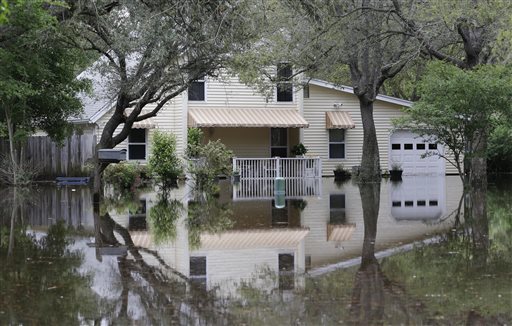 More than $28 million in federal disaster aid has been approved for uninsured victims of the severe flood in Florida's panhandle last month, but those funds won't be shared with rental property owners, reports the Pensacola News Journal. According to the report, rental property owners don't qualify for federal aid because they are considered business owners.
FEMA only provides disaster relief in the form of food, water, clothing, shelter, and grants and loans to occupants of the flooded homes, including the renters, Rhea Kessler, owner of two investment properties that were damaged in the flood, told the Pensacola News Journal. Rental agents say property owners lacking flood insurance or resources to rebuild are left with few choices, with some deciding to sell their properties as is and take a loss.
According to the Pensacola News Journal, more than 9,500 people have sought assistance from FEMA for the flood damage so far. FEMA spokesperson Daniel Llargues said the maximum FEMA grant awarded to flood victims is $32,400, but that not everyone qualifies for that amount.
Read more from Kimberly Blair at the Pensacola News Journal HERE.