Although classic movie monster Godzilla has been crushing cities (specifically, Tokyo and Manhattan) since 1954, his latest incarnation in this spring's hit movie has shed new light on the damage wreaked by the old lizard—this time on San Francisco.
The new "Godzilla" movie earned $93.2 million on its opening weekend, according to Box Office Mojo. But the dollar amount of insurance claims and collateral damage that would result if a 335-foot prehistoric lizard really did hit San Francisco could make that amount pale in comparison.
We asked long-time insurance educators (and Godzilla fans) Chris Amrhein and Bill Wilson (director of IIABA's Virtual University) to discuss how Godzilla's return would impact the insurance industry. Read on to see their predictions.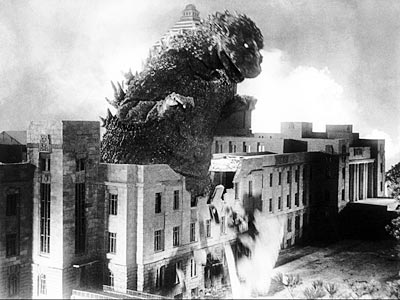 1. Just as in any disaster, business interruption is a must.
Spoiler alert: In the new film, Godzilla takes down the Golden Gate Bridge, which is currently uninsured, Bill Stafford, director of risk management and safety for the bridge, tells San Francisco Business Times. Until 2005, the bridge was insured for up to $45 million (earthquake coverage excluded), at a cost of $1.3 million in premium.
Today, the Golden Gate district reserves that premium amount in case it's needed, and the reserves have accrued to between $12 million and $14 million, Stafford said in the story. Unfortunately, the cost of building a new bridge is estimated at around $1.55 billion.
And since the Golden Gate Bridge is one of the city's most iconic landmarks, the dollar amount in lost tourism could run into the billions.
That's where business interruption comes in, says Wilson. For full business income coverage you'd need damage by a covered peril to property on your described premises, he says. There is also limited (usually 3 weeks) coverage if you can't access your premises by order of civil authority, which would be sure to enforce evacuations wherever Godzilla trod.
"If you've had damage, the big issue, given that most of the city has been destroyed, is the policy limit, which probably isn't adequate for a rebuilding period that could take years," Wilson says. "Even if you were back in business much quicker, you'd have a significantly reduced income stream when the rest of the city is destroyed."
"Anyone dependent on tourists, or clients from the Marin side of the Bay, will need a Dependent Properties form specifying the Golden Gate Bridge," adds Amrhein. Off-premises utilities and services coverage is also a must; "just think of all those exploding overhead power lines in Tokyo and you can see the potential problem," he says.
Amrhein says he'd also add Extended Period of Indemnity coverage due to the loss of tourists—unless they're replaced by hordes of Godzilla fans, which could be a boon for business.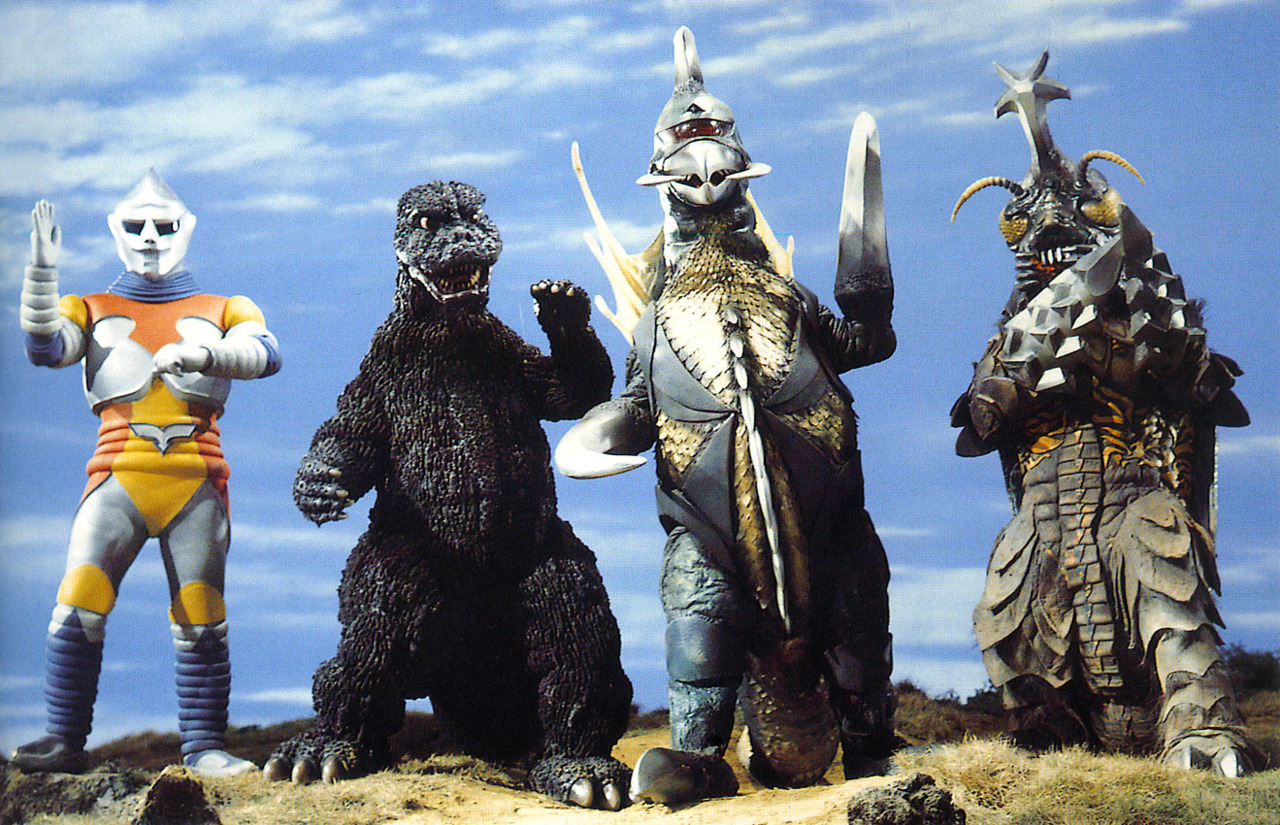 Amrhein pondered what a typical homeowners' claim might look like in the wake of a Godzilla attack. He speculates that while only a few dwellings would be directly "stomped and smashed," coverage would depend on the actual peril that affects the home. "Fire and explosion are clearly covered, but then it gets murky," he says. Drawing directly from policy language, "collapse" would probably be covered, "since it would be due to the 'weight of…animals.'" But "earth movement" is excluded if "caused by or resulting from human or animal forces," and power failure is excluded (and everyone knows Godzilla's proclivity for power lines).
For homeowners on an open perils basis, there is an exclusion in the ISO form for "nesting or infestation, or discharge or release of waste products or secretions of any animals," Wilson says. And while a single Godzilla wouldn't constitute an "infestation," in the case of multiple monsters (as in the latest film), "that could be problematic," he says.
And while "sudden and accidental damage from artificially generated electrical current" is covered, there is no coverage in the instance of "loss to tubes, transistors, electronic components or circuitry that are a part of appliances, fixtures, computers, home entertainment units or other types of electronic apparatus," Amrhein says.
"So when he rips down all those power lines, there will be hell to pay," Amrhein adds.
And on an ugly and often overlooked note: "What about the 'release of waste products'?" Wilson asks. A Godzilla dropping that falls from a height of a 10-story building could do some serious damage, and could even result in a pollution exposure—although an exception is made if the pollution is caused by a Specified Cause of Loss, which would be the case with "falling objects," Wilson points out. "ISO is on record as saying that an open perils form should not provide lesser coverage than a named perils form and a named perils HO policy would cover falling objects."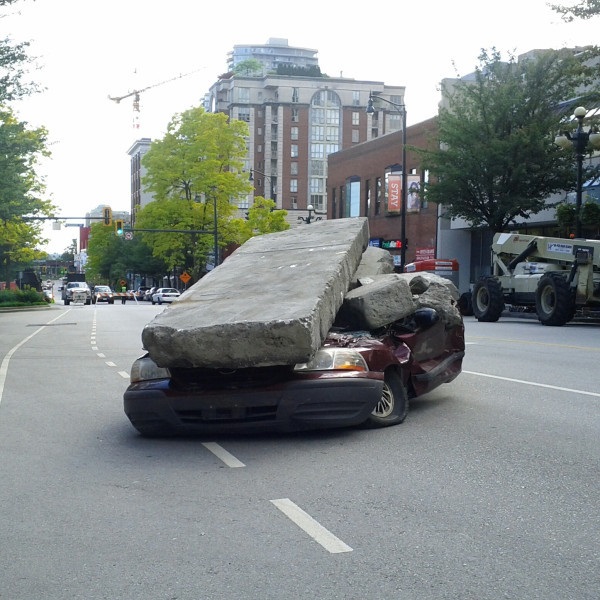 3. Auto coverage: comp or collision?
Under typical policy language, autos damaged by Godzilla should be covered if they have comprehensive coverage, unless it's a rental car you've had valet parked, Amrhein notes.
And assuming we're talking ISO forms, the big Godzilla coverage question for auto is whether it's comprehensive or collision, Wilson says. "The answer is most likely comprehensive coverage, 'contact with bird or animal,'" he says. "I don't know if this edition of Godzilla breathes fire (Editor's note: He actually breathes plumes of pure radiation), but that's also a comp claim."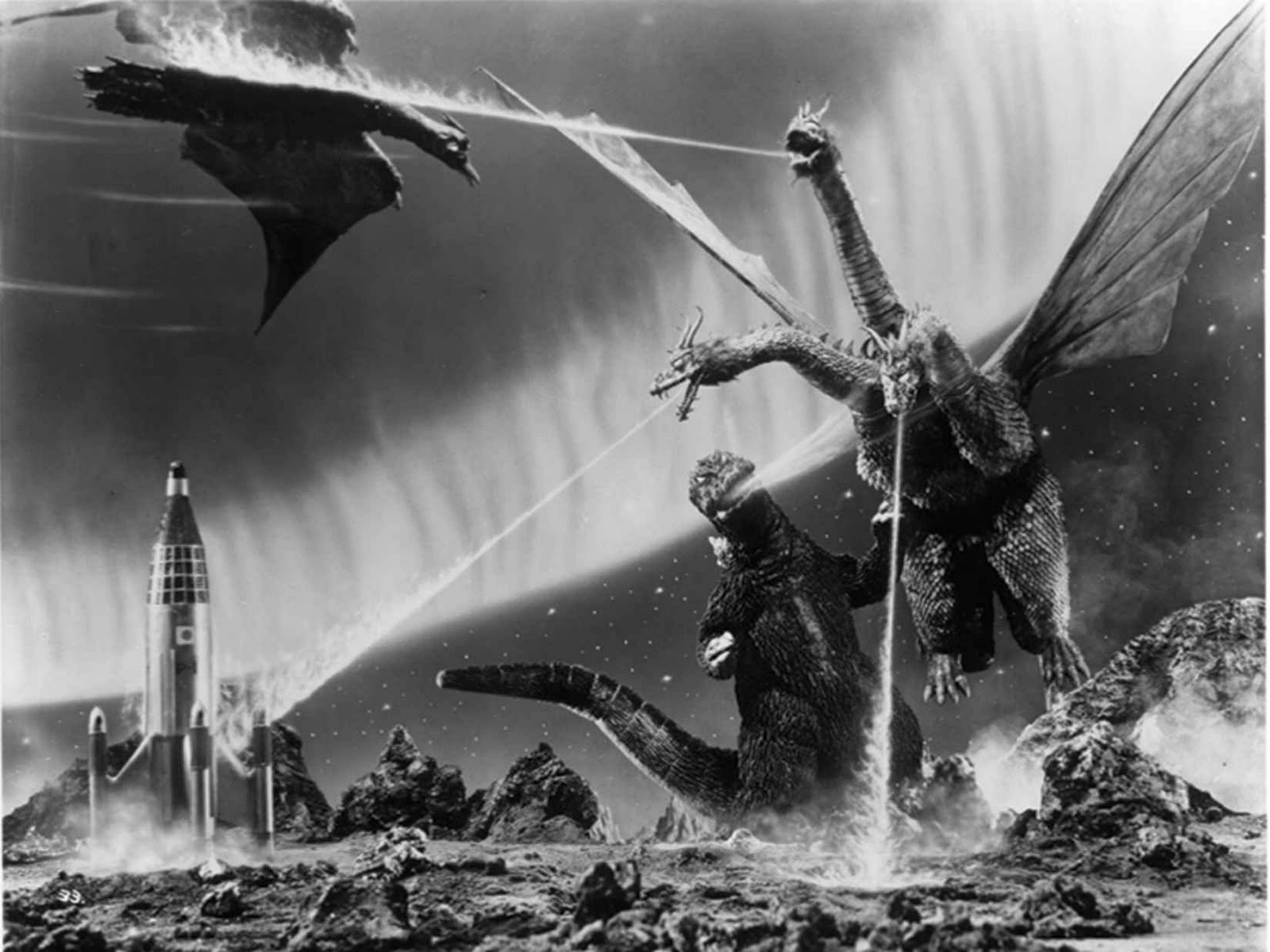 4. Godzilla's motivation could trigger a TRIA claim.
Assuming that it's renewed, would TRIA coverage kick in—assuming Godzilla can be construed as a terrorist?
"It would depend upon Godzilla's motivation: Was he put up to this by terrorist who misled him as to our intentions?" Amrhein asks. "Is he simply a drunken sailor let loose on the town? Was he fine until that fuel truck he mistook for a living fellow monstrous love interest blew sky-high, which his tiny brain interpreted as a rejection of his amorous advances?"
"There is case law that says a non-human animal is incapable of forming intent, so exclusions such as vandalism and theft don't apply to animals," Wilson says. "I would think the same logic would apply to terrorism claims and the way the federal law defines an act of terror; it has to be committed with intent."