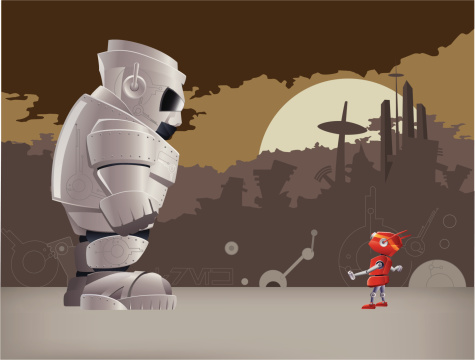 Old images die hard. Drop the phrase "regional insurer" in conversation with independent agents and it evokes images of close relationships, ease of underwriting, and in-depth knowledge of the local market. The traditional perception was that the regional insurer was the "Cheers" of carriers: a place where everybody knows your name, the antithesis of the monolithic Big National Insurance Co. that expects to be on your top three carrier list but only sends its rep to see you once a year.
Yet while this image may still ring true in some cases, for others, industry changes have turned that stereotype on its head. Small regional carriers have morphed into super-regionals; big national insurers are targeting Main Street business and personal lines; and all are leveraging technology to improve ease of use for agents and customers alike.
Ask agents, brokers and even insurers if there's still a significant difference between today's regional and national carriers, and the answers you'll get aren't as clear-cut as the old stereotypes. However, one axiom remains true: Independent producers still need to represent a healthy mix of both to best serve their clients.
"If you look at our top 10 carrier relationships, you will find four nationals, three regionals and three specialty lines carriers," says David Paddison, president of Seacrest Partners Inc., a Savannah, Ga.-based brokerage. "It's a constant balancing act where we are evaluating capacity, appetite, capabilities, pricing and resources. Each client is different, and it falls to the professional broker to help guide them to the best value proposition for their business situation."
Carriers recognize this, and the smart ones play to their strengths. "A great national company brings a set of impressive capabilities—resources of both people and dollars, the ability to invest in products, and services and tech. That's what's attractive to agents," says Dick Lavey, president, field operations and chief marketing officer at The Hanover. "But those companies can be harder to navigate—more siloed by business and by market, more centralized, with less authority at the local level.
"Regionals are stereotypically known for being responsive and accessible, with strong local relationships," Lavey adds. "Their downside is they don't have as many resources to invest in capabilities and they have a more narrow geographic scope. We take the best of both of those models and build an offering that resonates with agents."
This doesn't surprise Bill Sumner, president of Sumner & Toner Insurance Agency Inc., a Longmeadow, Mass., agency that writes mostly personal lines and has long-standing relationships with regional insurers like Quincy Mutual, Plymouth Rock and New London County Mutual—companies that intimately understand the local and regional market, and easily compete on price and product with the national players.
Sumner & Toner also maintains good relationships with national insurers Chubb, Travelers and Foremost; the Travelers relationship dates back to at least the 1930s. The biggest difference Sumner sees between regionals and nationals is more contact and accessibility with the regionals, not only through marketing reps but even with regional executive vice presidents and presidents. "New London County Mutual was doing a promotional program and George Francis, the VP of marketing, called me and asked if we wanted to get involved," he recalls. "That won't happen with the big nationals."
It's that ability for an agency to be recognized that makes working with regional insurers so appealing, says Jason Angus, chief marketing officer for The Hilb Group in Richmond, Va. "The nationals are so saturated with agents, there's no way to differentiate one agency from the next. When agents embrace regionals, they can be a larger fish in smaller pond; with the large nationals, it takes a lot to be noticed."
Hilb's top two carrier relationships are with regionals or "super-regionals," which Angus defines as being financially larger with a presence in multiple—but not all—states. Because Hilb grew primarily through acquisitions, many of its carrier relationships were inherited; the brokerage only brings on new carriers to fill a need, such as a new specialty or a difficult-to-place line of business. National carriers, adds Angus, are vital to Hilb because it has offices across the country.
The depth and tenure of these carrier relationships translates into ease of doing business, according to Paddison in Savannah. "Most of, if not all of, our carrier relationships have spanned many years and multiple career assignments. Embedded in that are the deep personal relationships that develop in our industry," he says. "While there is institutional loyalty at the agency carrier level, the business tends to migrate toward strong personal relationships. I think both the national and regional carriers understand that, and both have effective strategies for maximizing their grassroots efforts."
In the past, national carriers could compete on their name and the breadth of their product offerings. But today there's a lot more crossover, as regionals build reputations around specialty lines and business-owners' policies, and nationals seek growth in Main Street business.
The Main Street America Group, for example, differentiates its products and services from the nationals by focusing on "Main Street" personal lines—which comprise 35% of its business, says Doug Eden, senior vice president/head of field operations. The major differentiator in Main Street America's products (two-thirds of which are commercial lines) is that while they offer a comprehensive BOP like a national, Main Street America has also targeted artisan contractors like electricians, HVAC, painters and drywallers ("a very consistent market throughout the economic cycle," says Eden) and one- to two-person business operations with average accounts of about $2,500 in annual premiums—a market the nationals tend to ignore and that is growing as the economy improves.
And while small regionals and old-line mutuals seem to dominate personal lines, nationals like SAFECO are aggressively pursuing that business, says Angus at Hilb: "There's less differentiation [between regionals and nationals] on products, but more on pricing. Regionals can in certain classes be cheaper than nationals, but they can't touch the large national programs on price."
"It all boils down to what the specific client needs," Paddison says. "The business has become more niche-driven, and both nationals and regionals have done a better job figuring out their strong suits and playing to them. The old days of having one big carrier being all things to all clients have passed, and it falls to the broker to determine how those variables play out at the account level."
The deal-breaker: claims service
Although some say they don't see a difference in claims service between regionals and nationals, others find that this is the big differentiator between the two. Nationals like Chubb and Travelers provide better claims service, especially after a catastrophe, says Sumner. When the Massachusetts region suffered major cat losses in 2011—a tornado in June and a freak snowstorm in October—the agency's small regional carriers stepped up claims service with independent adjusters, but simply couldn't compete with the nationals, who brought in mobile units and adjusters from all over the country to deal with the loss.
Sumner adds that while most of his Travelers-insured clients during Hurricane Sandy saw their claims wrapped up inside of 90 days, a small regional like Norfolk and Dedham may still be handling claims from the superstorm.
This is a reality that agents must convey to customers before placing coverage, says Paddison. "It's important to have that conversation before placing a piece of business with any carrier to make sure their resources match up appropriately. I have seen good and bad claim service with both nationals and regionals. I don't think being one or the other prevents you from providing exceptional claim service, but you'd better do your due diligence up front."
The technological edge
If anything has helped level the playing field between regionals and nationals, it's been the technological advances that facilitate contact among agents, policyholders and insurers. But although regionals are making strides in this area, here the nationals still rule. "Larger companies have invested more in their tech platforms, but not long ago there was a huge disparity between regionals and nationals," Angus says. "But not everyone is making investments, so even the smaller regionals are catching up."
This is largely due to the fact that for personal lines and small commercial, the regionals' bread and butter, "ease of doing business is a big driver," Sumner says. Hartford and Travelers' automation platforms for small business are "excellent," he adds, providing an underwriting review within 24 hours—but small regionals are catching up with online quoting and other tech perks.
Despite all these disparities—or similarities—between regionals and nationals, when it comes to actually placing the business, it all depends on the customer's needs.
"There is no one-size-fits-all carrier solution, and there is no one relationship model that works universally," Paddison adds. "Our experience is that your relationship improves with interaction and attention for both regionals and nationals, and to do a good job for our clients we have to take ownership and do what is necessary to provide them the access they need to get problems solved."