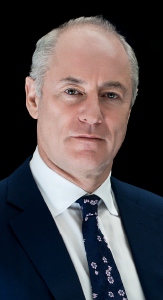 (Bloomberg) — Chris O'Kane, chief executive officer of Aspen Insurance Holdings Ltd., says his ideal suitor would have worldly attributes. Not that his company is for sale.
Having rebuffed a $3.2 billion offer from Endurance Specialty Holdings Ltd. this month and adopted a shareholder rights plan to dissuade hostile suitors, O'Kane, who founded Bermuda-based Aspen in 2002, acknowledged what he does look for in a potential partner.
"We want to be bigger in U.S. insurance, regional insurance. We want a bigger presence in the London market," O'Kane said today in an interview. "The problem with Endurance is, it doesn't take us in that direction at all."
Endurance, also based in Bermuda, offered $47.50 per share for Aspen on April 14. Aspen rejected the offer the same day, saying the "ill-conceived proposal undervalues our company, represents a strategic mismatch, carries significant execution risk, and would result in substantial dis-synergies."
Aspen's shares rose 2.6 percent to $45.94 at 3:15 p.m. in New York, giving the company a market value of about $3 billion.
Endurance's offer was "not a good price at all" and came "nowhere near" what the firm is worth, O'Kane said in the interview.
Aspen offers property and casualty insurance and reinsurance in the U.K., U.S., Southeast Asia, and Latin America. The firm adopted a shareholder rights plan, called a poison pill, last week to discourage a hostile takeover by making it too costly.
Financial strength
Aspen is committed to remaining independent, and its first- quarter results underscore that it has the financial strength to do so, O'Kane said.
Net income was $120.4 million in the three months through March, according to a statement yesterday, up 31 percent from a year earlier because of lower catastrophe losses and releases from its loss reserves.
The company is also on track to exceed a target it set last year of maintaining by 2014 at least a 10 percent return on equity, a key gauge of profitability, O'Kane said.
Aspen and Endurance are not actively talking, he said. He declined to say whether Aspen has been approached by other potential buyers.
"Our board is a very, very conscientious board," O'Kane said. "It would look at and evaluate anything that comes up."
With assistance from Zachary Tracer in New York.