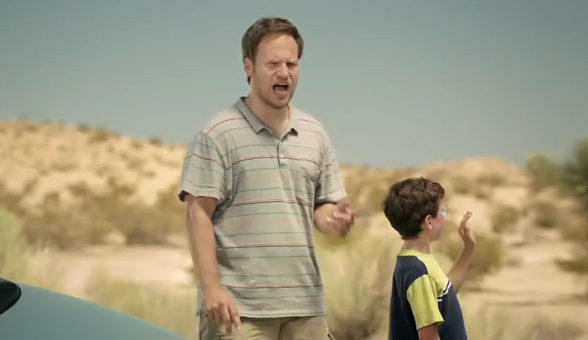 How often have you found yourself repeating a funny or memorable line from a television commercial? Did you ever notice that oftentimes it's a line from an insurance commercial?
I personally find myself doing this a lot, and even my partner still jokingly says, "I'll have the roast duck with the mango salsa" (from this memorable Geico Caveman commercial) any time we go to a slightly fancy restaurant.
The insurance industry has produced a slew of iconic television commercials through the years — from State Farm's classic "Like a Good Neighbor" spots to the Geico gecko — working closely with advertising agencies to create memorable ads that appeal to a wide range of consumers. After all, there's no demographic when it comes to buying insurance coverage. We all need it. So these commercials are designed to leave an impression on consumers' minds, no matter who they are, that they will keep with them when deciding on coverage for home or auto.
So, once again, we at PC360 present what we feel are the best insurance commercials currently on TV, as selected by our editorial team. These commercials made an impression on us — whether it was due to a humorous scenario, an adorable child, or a just plain bizarre situation — and chances are they did the same for you.
Click "next" to go through, in no particular order, our list of the best insurance commercials on TV as of 2014—and let us know if we missed any of your favorites by commenting below!
VOTING NOW CLOSED! Click here to see where your favorite insurance commercial on TV ranks among PC360 readers.
Geico: Did You Know – There is an Oldest Trick in the Book?

After years of advertising it, everyone knows that 15 minutes can save you 15% or more on car insurance with Geico. The insurer's latest "Did You Know" commercial campaign reminds consumers of that fact while teaching them something new.
Progressive: Bake Sale

Progessive is still at it with its Flo campaign, but this time around the character is portrayed as a school girl who is trying to share her great ideas for insurance with her peers. The adult Flo actress, Stephanie Courtney, makes a cameo in the commercials, appearing as hilarious characitures of school officials.
Esurance: Beatrick Offline Over-Saver

In an age where everything from friendships to vacation photos can be shared online instantly, Esurance wants consumers to know that they can get great discounts on insurance just as quickly.
State Farm: Road Trip Jingle

Filing a claim with State Farm is as easy as singing a jingle–and much less annoying than Jimmy's mom. She may not be able to help her son file a claim, but at least her grandson is pretty excited to see her.
Allstate: Smart Kid


It may be a stretch to imagine your child knowing more about your insurance policy than you do, but something about Dennis Haysbert's voice coming out of an adorable little girl's mouth makes it somewhat believable, or at least amusing.
Geico: Pinocchio as a Motivational Speaker

Do you have potential? Don't ask Pinocchio, because as Geico shows us in this "Did You Know" commercial, he probably won't make you feel too great about yourself.
Farmers: Uninsured Robot

Prof. Nathaniel Burke shows a customer what can happen if you're not insured against uninsured drivers–whether they're human or not.
Nationwide: Giant Baby

Is there anything more precious than a baby? Nationwide knows what matters to its customers and has some recommendations for how they can protect it.
Progressive: Superhouse

In this commercial from Progressive, one family's home slowly turns into the all-white Progressive headquarters over the course of the ad. The shot-by-shot changes to the home's interior — as well including his wife and daughter's transitions into Flo look-alikes — keeps viewers engaged, trying to catch all the subtle differences in each shot.
Geico: Happier Than a Camel on Hump Day

What day is it? Whether you still love this commercial or have had enough of it, there's no denying that Geico's "Happier Than a Camel on Hump Day" appealed to many, many viewers.