It seems like there have been a lot of earthquakes occuring in recent weeks, and scientists are noticing, says NBC. In April alone, a magnitude-8.2 tremor struck offshore of Iquique, Chile on Apr. 1; a magnitude-7.6 quake struck Solomon Islands on Apr. 12; and a 7.5-magnitude earthquake struck 164 miles southwest of Mexico City just last week.
According to NBC, scientists are analyzing seismic waves to see if the Apr. 1 earthquake may have triggered the numerous quakes that have followed, including the most recent one near Mexico City.
While there were some power outages as a result of the Mexico City quake, there were no reports of injuries or major damage. This was welcome news to a city that still remembers the 8.1-magnitude earthquake that hit it in 1985, killing over 9,000.
The 1985 Mexico City Earthquake is one of 20 quakes ranked by Swiss Re as the costliest earthquakes by insured losses (adjusted for inflation). Keep reading to learn about the 20 earthquakes on the list.
Photos provided by AP Images.
20. 2011 Lorca Earthquake, Spain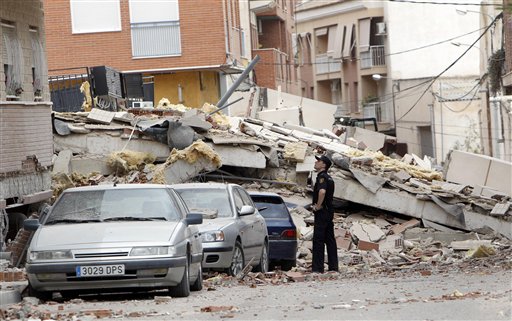 On May 11, 2011, a 5.1-magnitude earthquake caused significant damage in the Region of Murica, Spain. Centered near the town of Lorca, the quake caused substantial damage to many older structures in the area, including the historical Espolón Tower of Lorca Castle, the Hermitage of San Clemente, and the Convent of Virgen de Las Heurtas. The earthquake was preceded by a 4.5-magnitude foreshock over an hour earlier.
Deaths: 9
Insured Losses (adjusted for inflation): $575 million
19. 2012 Northern Italy Earthquakes (2), Italy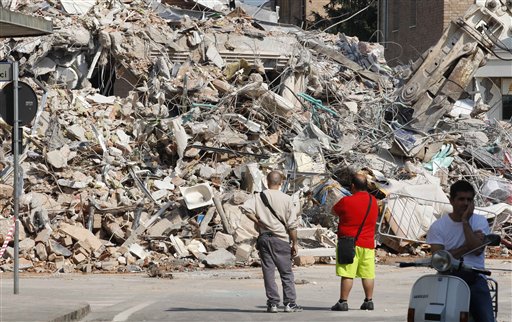 On May 29, 2012, a 5.8-magnitude earthquake struck the Emilia-Romagna region of Italy nine days after a 5.9-magnitude quake struck the region. The second quake, whose epicenter was in Medolla, damaged buildings that had already been weakened by the previous earthquake.
Deaths: 19
Insured Losses: $606 million
18. 1985 Mexico City Earthquake, Mexico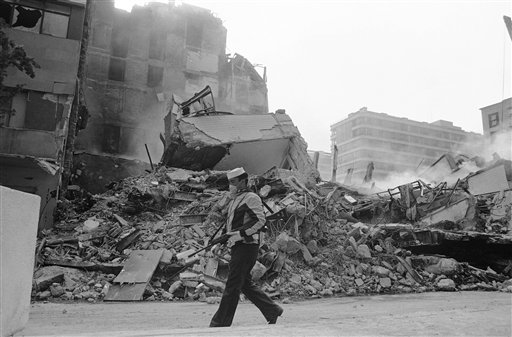 On Sept. 19, 1985 an 8.1-magnitude earthquake struck Mexico City, causing hundreds of buildings to collapse and thousands more to suffer serious damage in the city. Cuauhetémoc and its historic downtown suffered the most damage, with hundreds of buildings completely crumbled, many partially collapsed, and others seriously damaged. Infrastructure was also severely affected, contaminating water for most citizens and cutting off electricity and telephone service.
Deaths: 9,500
Insured Losses: $724 million
17. 1972 Nicaragua Earthquake, Nicaragua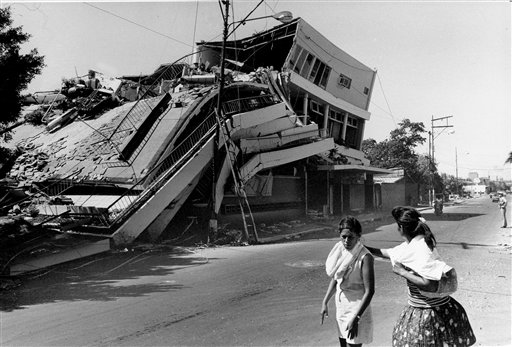 On Dec. 23, 1972 a 6.3-magnitude earthquake struck near Managua, the capital of Nicaragua. The majority of buildings in the city's central business district sustained significant structural damage, including the majority of factories and smaller buildings. Many homes in the area were over 40 years old and constructed of far-from-earthquake-resistant taquezal. An estimated 53,000 homes in the city were affected. Water and electrical networks were so severely damaged that after the quake, only 10% of the city had any working water.
Deaths: 5,000
Insured Losses: $752 million
16. 2004 Chetsu Earthquake, Japan

On Oct. 23, 2004 a 6.9-magnitude earthquake occurred in Niigata Prefecture, in the Hokuriku region of Honshu, the largest island of Japan. The quake caused many homes to collapse in the area. A Shinkansen train was derailed while in service, and the quake also caused damage to railbeds, bridges, and tunnels, causing the East Japan Railway company to stop all trains in Niigata Prefecture. The earthquake also caused landslides that forced the closures of several national highways.
Deaths: 39
Insured Losses: $766 million
15. 2012 Northern Italy Earthquakes (1), Italy

On May 20, 2012 a 5.9-magnitude earthquake struck the Emilia-Romagna region of Italy, the first of two powerful quakes to strike the area. The earthquake struck between Finale Emilia and Sant'Agostino, destroying all the churches and many of the factories in the area. More than 350 families lost their homes in San Carlo.
Deaths: 7
Insured Losses: $1.1 billion
Read more: Scenes of Destruction: Italy Quake
14. 1989 Newcastle Earthquake, Australia

On Dec. 28, 1989, a 5.5-magnitude earthquake struck Newcastle, New South Wales. The earthquake caused buildings to crumble, trapping and killing people inside. The quake damaged 35,000 homes, with significant damage to 10,000 homes, and 3,000 commercial buildings.
Deaths: 11
Insured Losses: 1.36 billion
13. 1987 Ecuador Earthquake, Ecuador
On Mar. 6, 1987 a 6.1-magnitude earthquake and 6.9-magnitude earthquake hit the Napo Province in northeast Ecuador. The quakes cut power lines and damaged large buildings and homes. They also caused landslides from the volcano El Reventador, which clogged the Coca River, threatening to flooding to nearby towns. The quakes also ruptured a vital oil pipeline, suspending oil exports.
Deaths: 5,000
Insured Losses: $1.4 billion
12. 1999 zmit Earthquake, Turkey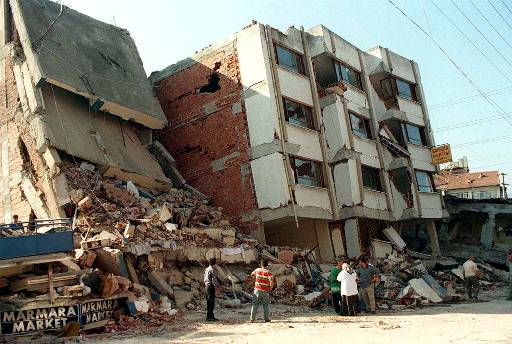 On Aug. 17, 1999 a 7.0-magnitude earthquake struck Turkey, badly damaging the city of Izmit and causing considerable damage in Istanbul. Thousands of poorly engineered houses in the area were damaged beyond repair and many more people were left homeless after the quake. Oil refineries, automotive plants, and the Turkish navy headquarters and arsenal suffered significant damage as well.
Deaths: 19,118
Insured Losses: $1.45 billion
11. 1999 921 Earthquake, Taiwan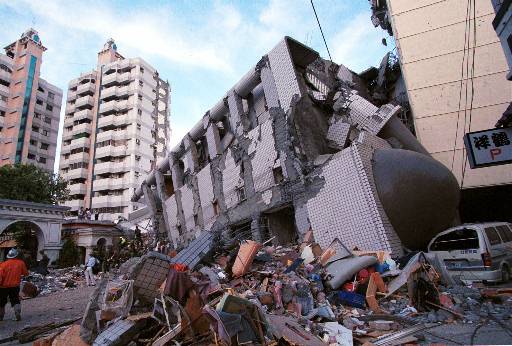 A 7.0-magnitude earthquake (dubbed "The Quake of the Century" by local media) struck Taiwan on Sept. 21, 1999. Buildings were severely damaged in the quake and in the oftentimes severe aftershocks that occurred throughout the following months. Power was cut to a large portion of the island, and the Central Cross-Island Highway was badly damaged and has yet to be restored and reopened. The quake also shut down Hsinchu Science park and other computer chip factories, causing computer memory prices to triple around the world.
Deaths: 3,400
Insured Losses: $1.45 billion
10. Italy 2012
Deaths: 26
Insured Losses: $1.6 billion
9. 1989 Loma Prieta Earthquake, U.S.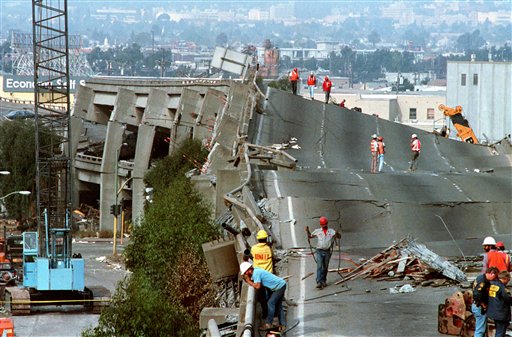 The Loma Prieta Earthquake, also known as the World Series Earthquake, was a 7.1-magnitude earthquake that struck the San Francisco Bay Area on Oct. 17, 1989 during the warm-up practice for the third game of the 1989 World Series between the Oakland Athletics and San Francisco Giants. The quake collapsed and badly damaged many buildings and structure. Most notably, the two-level Cypress Street Viaduct of Interstate 880 in West Oakland collapsed, killing and injuring many.
Deaths: 63
Insured Losses: $1.87 billion
8. June 2011 Christchurch Earthquake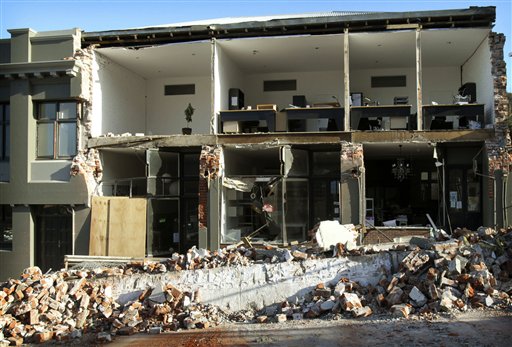 The Christchurch area of New Zealand experienced its second major earthquake in 2011 on June 13. The 6.0-magnitude quake came months after another 6.3-magnitude quake devastated the region in Feb. The earthquake destroyed several buildings and caused additional damage to many structures affected by the previous earthquake. The shaking also ruptured local water mains, resulting in widespread flooding.
Deaths: 1
Insured Losses: $2.15 billion
7. 2004 Indian Ocean Earthquake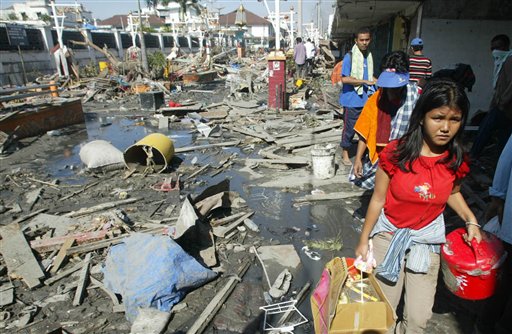 On Dec. 26, 2004 a 9.0-magnitude underwater earthquake struck in the Indian Ocean, triggering a tsunami that was one of the most devastating to hit the regions bordering the Indian Ocean. Indonesia was the hardest-hit out of numerous countries affected, including: Thailand, Sri Lanka, India, Maldives, Malaysia, Myanmar, Bangladesh, Seychelles, Kenya, Somalia, and Tanzania.
Deaths: 220,000
Insured Losses: $2.56 billion
6. 1995 Great Hanshin Earthquake, Japan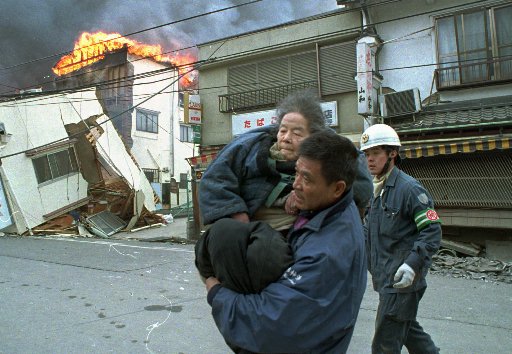 Also known as the Kobe Earthquake, the Great Hanshin Earthquake was a 7.2-magnitude quake that struck near the city of Kobe, Japan on Jan. 17, 1995. In addition to damaging and completely destroying many buildings, the quake caused extensive damage and collapsing of the elevated piers of Hanshin Expressway. Damage was also sustained to the port of Kobe and most railways, and fires raged through the city, disrupting power supply.
Deaths: 6,425
Insured Losses: 3.9 billion
5. 2010 Canterbury Earthquake, New Zealand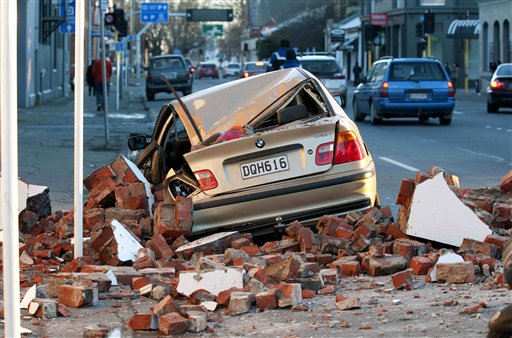 On Sept. 4, 2010 a 7.0-magnitude earthquake struck the South Island of New Zealand. This was the first of a series of earthquakes that struck the same region over the next few months. The quake caused widespread damage and several power outages, mostly in Christchurch. Many structures were weakened and left vulnerable for the quakes that followed in Feb. and June 2011.
Deaths: 0
Insured Losses: $5.5 billion
4. 2010 Chile Earthquake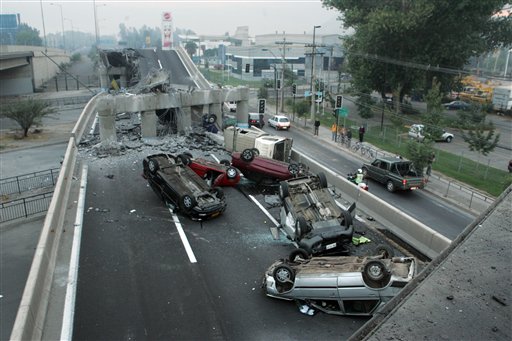 On Feb. 27, 2010 an 8.8-magnitude earthquake struck central Chile and triggered a tsunami that devastated several coastal towns, of which Constitución suffered the most damage, and damaged the port at Talcahuano. A blackout affected 93% of the population and lasted several days. Nearly half the country was declared a "catastrophe zone," and many cities were chaotic, with extensive looting.
Deaths: 562
Insured Losses: $8.9 billion
3. February 2011 Christchurch Earthquake, New Zealand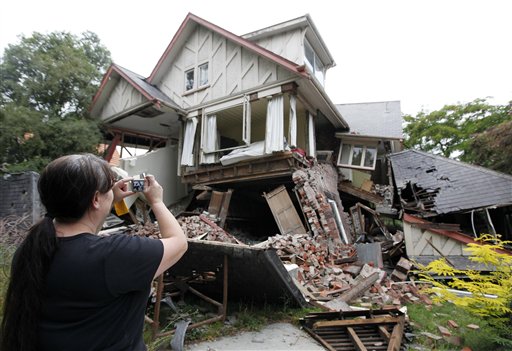 On Feb. 22, 2011 a 6.3-magnitude earthquake struck the Canterbury Region in New Zealand's South Island for the second time in a nine-month period. The earthquake caused widespread damage to the city of Christchurch, damaging buildings and infrastructure already weakened by the Sept. 2010 Canterbury Earthquake. Over half the deaths that resulted from the quake occurred in the collapse and subsequent fire of the six-story Canterbury Television Building.
Deaths: 181
Insured Losses: $17.2 billion
2. 1994 Northridge Earthquake, U.S.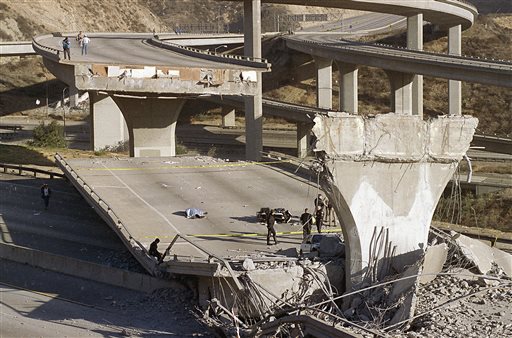 The Northridge Earthquake was a 6.6-magnitude earthquake that was centered in the San Fernando Valley region of Los Angeles, Calif. and struck on Jan. 17, 1994. Many homes, businesses, and freeways were damaged and collapsed in the quake. Damage was even sustained as far as 50 miles away in Anaheim as the scoreboard at Anaheim Stadium collapsed onto several hundred seats. Many commercial building collapses didn't result in as much casualties as they could have because the quake occurred in the early morning hours.
Deaths: 61
Insured Losses: $22.9 billion
Read more: The Northridge Earthquake: 20 Years Later
1. 2011 Thoku Earthquake, Japan

On Mar. 11, 2011 a 9.0-magnitude earthquake struck off the Pacific coast of Thoku, Japan. The quake triggered 200 landslides and a tsunami that caused nuclear accidents, most notably the level 7 meltdowns at three reactors in the Fukushima Daiichi Nuclear Power Plant complex, which was decommissioned. The quake destroyed 128,538 buildings and damaged 790,719 buildings. Damage was also sustained to 3,559 roads, 77 bridges, 45 dikes, and 29 railways.
Deaths: 18,520
Insured Losses: $37.7 billion
Read more: One Year Later, Risk Management Experts Ponder Lessons of Japan Quake