Editor's note: Tracy Knippenburg Gillis is reputational risk & crisis management, resiliency and response practice leader at Marsh. Bob O'Brien is North American CAT claims coordinator at Marsh. This entry originally appeared on Marsh's website.
Although it is impossible to predict precisely where and when an earthquake will occur, there are several steps your organization can take to mitigate the risk. Such measures can put you in the best position to respond to and recover from an earthquake in a timely manner — whether your operations or those of your trading partners are in an earthquake zone.
Use the latest earthquake-proof building techniques. The technology exists to earthquake-proof buildings, for a cost. A new building that uses earthquake-resistant technology is likely to cost 5% to 10% more than one that does not — and retrofitting old buildings is significantly more expensive. At a minimum, buildings in earthquake zones should meet the most current local building regulations.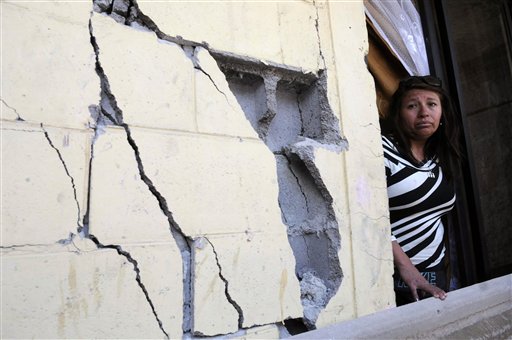 Construct basic buildings. In poorer areas, where high costs prohibit new technologies, experts recommend building simple, square, squat structures, reinforcing concrete buildings, and bolting wooden structures to their locations.
Develop a crisis management program. Ensure that you have the crisis management plans and experienced real-time crisis response personnel in place ahead of time in order to mitigate the potential impacts of an earthquake and return to normal operations as quickly as possible. Elements of a crisis management plan include emergency response, business continuity, supply chain, crisis communications, and human impact.
Develop a focused business continuity plan. Identify those functions essential to the ongoing survival of your business, and assess the potential impact of an earthquake to understand the degree of loss that may occur. Integrate emergency response and business continuity program management into your organization's overall risk management program to enable ongoing program viability and readiness. Develop business continuity training and awareness programs designed to promote a culture of survivability across the organization.
Understand your value/supply chain. Analyze your supply chain by value to your business, such as product or service categories/families. Find out what markets you sell to, who supplies you, and what the critical dependencies are along the supply chain. Map the flow of cash, information, products, and services along the extended chain. If you are a purchasing or procurement manager, go beyond mapping the material or the commodity chain to include other suppliers' (multi-tier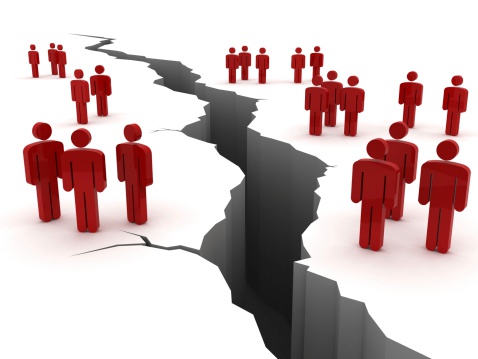 removed) infrastructure. And if your own operations are in an earthquake zone, make plans now for alternative production and service centers.
Develop a claim management plan. Identify everyone who will be a part of your claim management team both inside and outside of your organization — and ensure they know their roles and responsibilities in the event the plan is triggered. Remember there will be no warning before an earthquake, so make sure that records — including plan documents, policies, contact lists, and financial and property records — are easily accessible and available at all times. Ensure that your claim management plan integrates with and supports other disaster plans, crisis response plans, and operational plans for your organization. Establish clear communication protocols throughout the execution of your claim management plan.
Consider all risk transfer options. Purchasing adequate insurance coverage can help you recover from the financial losses of an earthquake. Understanding the potential economic loss due to damage to properties and interruptions to normal business operations is paramount. Modeling software can help determine the most appropriate levels of insurance, and a natural hazards expert can help account for all of the unique factors of a specific property. Business interruption, supply chain, and other insurance programs can help to protect you in the event of disruptions to your operations.
Engage a valuation expert. This should be done in parallel with modeling. It is important to know not just what damage a structure can tolerate, but the value of all that may need to be replaced. A fixed-asset valuation expert can provide accurate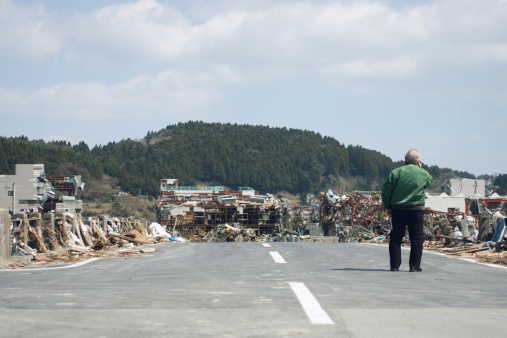 and supportable valuations,enabling more confident risk transfer and mitigation plans and ensuring the proper allocation of resources for the protection and recovery of fixed assets.
Understand what is not covered. Many insurance coverages are not available on a primary basis in catastrophe zones. Understand, in advance of a claim, what is not covered by your insurance programs so that you can adequately plan for a catastrophic loss.
Always assume the worst case scenario. Be prepared for an extended period of business interruption. Do not assume that you will be fully operational in a matter of days — and plan with that as a given. Also be prepared for the possibility that you will lose a majority, if not all, of your inventory. The strategy can always be "throttled down," but a "throttling up" strategy tends to be reactive and poorly orchestrated; you may never catch up to mitigate the consequences of the event.
For more information on managing earthquakes and other disasters, visit Marsh's disaster recovery website.