National Underwriter P&C's annual Risk Manager Compensation Survey, conducted in conjunction with Logic Associates (a premier executive-recruiting firm for risk managers), reflects the responses of hundreds of risk-mitigation professionals queried on everything from compensation package details and areas of direct responsibility to job satisfaction and professional perks.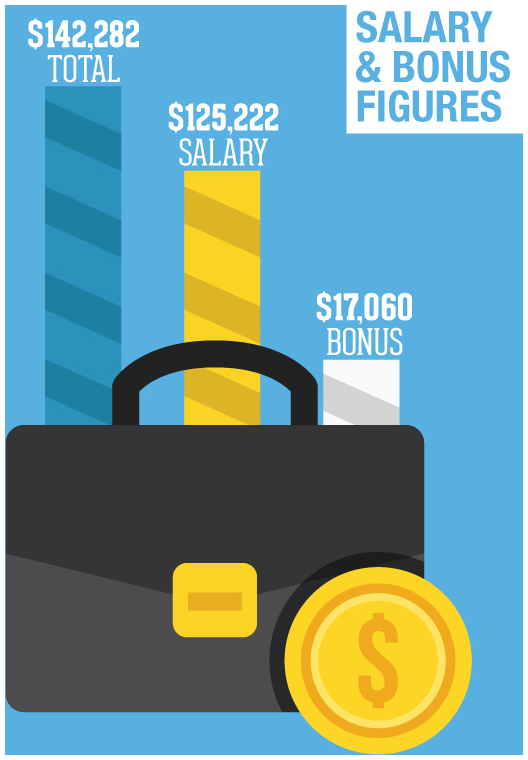 SALARY & BONUS FIGURES
Risk manager total compensation packages slipped again this year, continuing a trend that began in 2012 when that total was $148,286 and then fell to $130,535 in 2013. Bonuses were up in 2014, from $13,339 in 2013—but still well below the average-bonus figure reported in 2012 ($27,911).
(Continued on next page)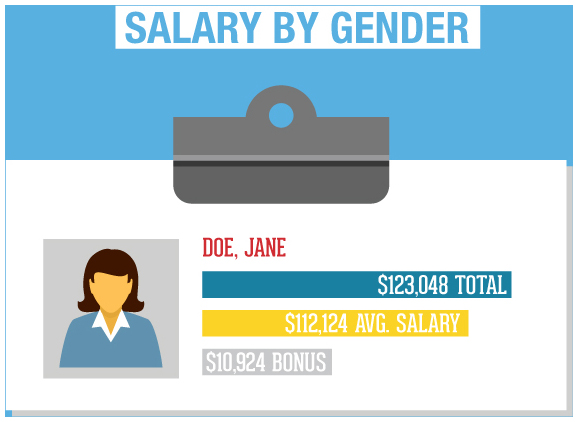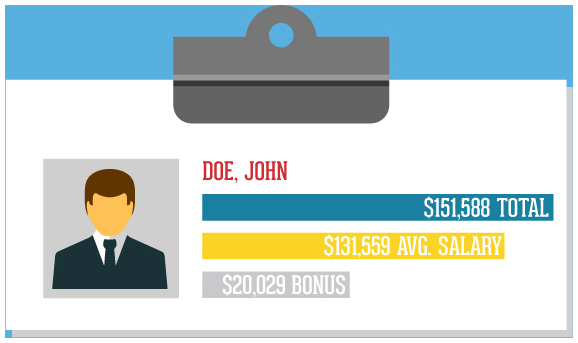 Mind the Gap
Male risk managers still display an advantage, salary-wise, over their female contemporaries: This year's survey exhibited a $28,540 disparity in average salary between female and male risk managers—down slightly from $29,601 last year.
(Continued on next page)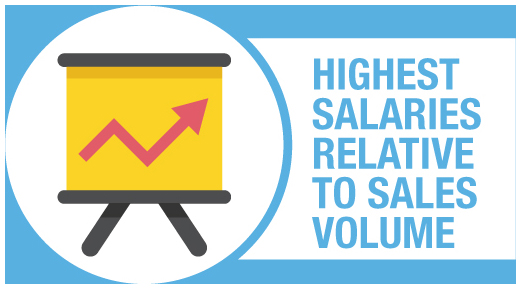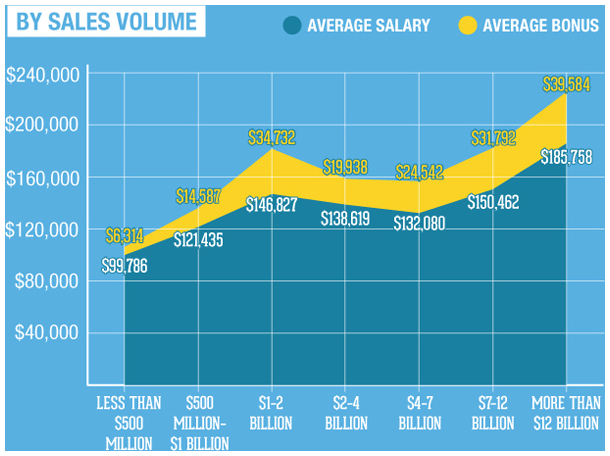 Still the "Sweet Spot"
Risk managers at companies in the revenue niche of $1 billion to $2 billion continue to boast higher salaries and bonuses (with an average total compensation of $181,559) than those at companies of up to $7 billion. Only RMs at companies with $7 billion or more enjoy larger compensation packages.
(Continued on next page)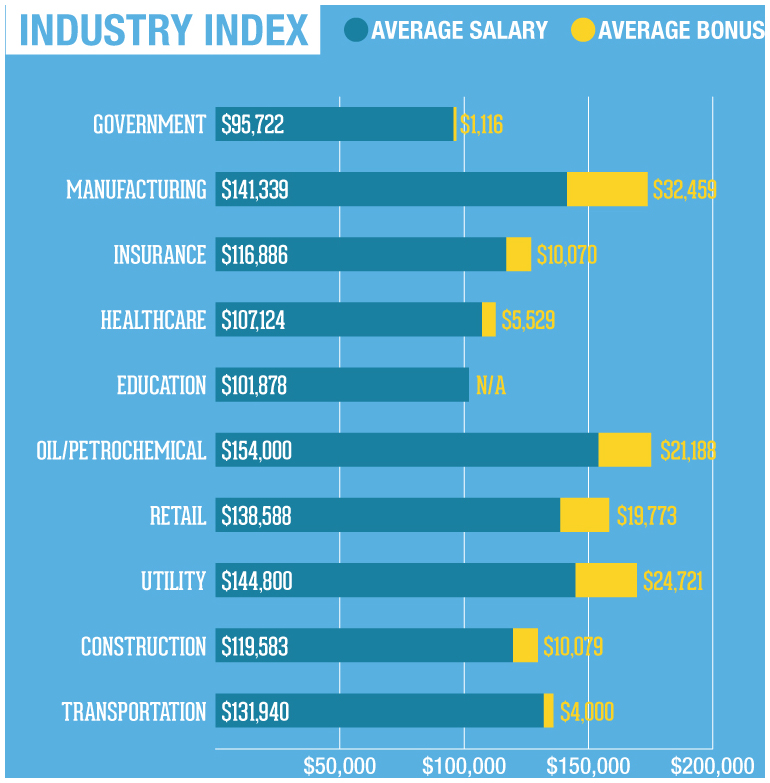 The 10 industry sectors featured here are listed in order of the greatest number of respondents to our survey. Risk managers in the manufacturing industry top the compensation-package list among the highest number of respondents, with an average total salary of $173,798.
(Continued on next page)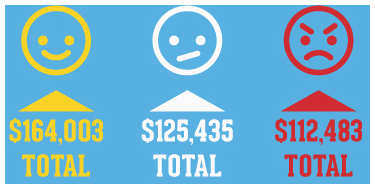 Compensation by Job Satisfaction
What's the difference between RMs feeling "satisfied" and "very satisfied" with their job positions? About $38,500.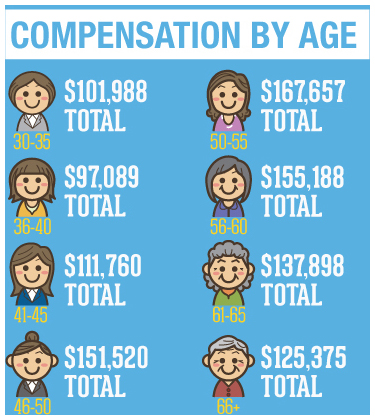 Average base salaries saw some year-over-year fluctuation, most notably in the 61 to 65 age bracket—where salaries gained an average of at least $17K among this year's respondents.
(Continued on next page)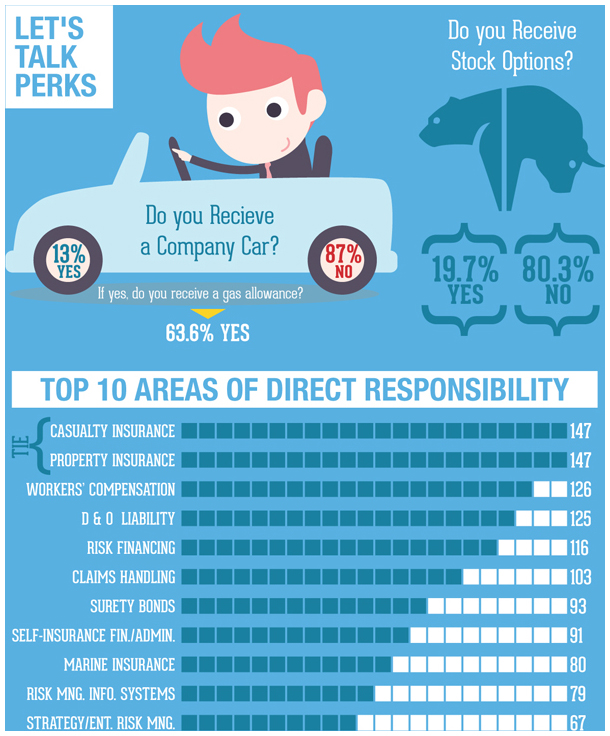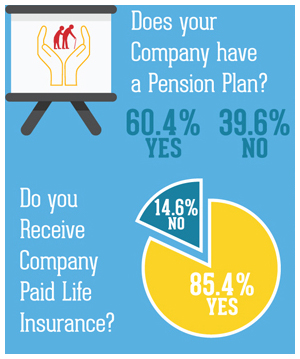 (Continued on next page)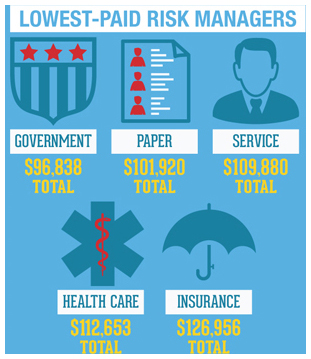 (Continued on next page)