It's the one issue that directly determines the fate of thousands of insurance agencies, but few principals like to think about it. Some avoid thinking about it at all costs. Others bristle at the very mention of it.
The dreaded "P" word: Perpetuation.
Such hesitancy could be expected from top agents not wishing to spend valuable time pondering the sunset of their careers. They're busy selling—and objects in motion, after all, tend to stay in motion. But it's ironic that so many people who have built a successful business out of selling protection against possible loss scenarios now find themselves hesitant toward putting a plan in place to ensure the stability and futures of the very agencies that took them so long to build.
Yet the facts are these, and they are inescapable: According to recent estimates, the number of employees older than age 55 in P&C insurance is 30% higher than any other industry. With so many veterans retiring, the industry needs to fill nearly 400,000 positions by 2020. The situation is especially dire for independent insurance agents and brokers, where the average principal is pushing 60 and many firms lack formal business perpetuation plans.
In short, if you haven't yet thought about the development of your own succession plan, you're already behind the curve.
This sense of unpreparedness speaks to a larger issue: The pressing need for the insurance industry to redouble its efforts toward attracting, recruiting and mentoring young talent. The industry's pathway to its future can no longer be a rope bridge: If the insurance business is to perpetuate itself and thrive, training the next generation of those who will someday lead it is critical—and a shared responsibility at both the carrier and agency levels. Owning up to that sense of responsibility—to yourself, your family and the industry—starts with deciding who your successors will be.
It's time to ask, when you are gone, what will your legacy be? Will you prepare for the future by willing years of institutional knowledge and insight (and in many cases, a successful agency worth millions in annual premium) to a responsible person or persons whom you deem appropriate to follow you, or will you spend your remaining years hoarding it and watch it pass into history?
To put it more bluntly: They're your assets. Do you want them to survive you, and benefit both your loved ones and your business?
If you chose the former, the time is now to start adopting the mindset of succession.
AN OUNCE OF PREVENTION
"I have a very close friend, about 70 years old, who sat down with me and said he's scared shitless," says Chris Paradiso, owner of Paradiso Insurance in Stafford Springs, Conn. The agency's annual premium volume sits at around $15 to $16 million, with a mix of 60% to 62% commercial, 38% to 40% personal.
This principal, adds Paradiso, was not one he counted among those who would be afraid of anything. "He says to me, 'My kids are all older, they are successful. My agency has done extremely well. If I die tomorrow, I've screwed my wife. My kids aren't a factor in my agency. My wife knows nothing about the insurance world. What am I going to do to her?'"
The revelation put succession squarely on Paradiso's radar. "It really caused me to think," he says. At age 40, "I'm younger than him, but if something happened to me, what did I just do to my kids?"
He soon sat down with a business attorney. His goal: "I want to keep my main person in my agency for as long as I'm here, and I want to create a succession plan so that I don't just die and my agency gets sold at an auction market."
While some of his peers asked why he'd consider thinking about giving up ownership to Stephanie Fanelli, the office's manager and head underwriter of commercial accounts, he emphasized that preparing for such an event—as his attorney advised—was not just prescience, but sound business strategy.
"I talked to other agency owners and they think I'm crazy," he says. Paradiso gives their opinions little credence. "She's 38 and she's been in the industry for 18 years, loves the industry and can run my agency. I believe in her. If I'm not here and my kids are here, my kids can learn from her. She's the perfect fit."
Excess funds were set aside in the event that something should happen to Paradiso and Fanelli should have to step up as head of the agency—and a replacement would have to be hired for her current position. "If something happens to me, you have two people to replace: myself and her, as her role will change," he explains. "We have had detailed discussions of this and how my income will continue to be paid to my children and my wife."
On Jan. 1, the paperwork was finalized. The plan, Paradiso says, is highly detailed, clearly outlining his wishes for what will happen to his agency: "I don't want my kids (6-year-old twins) to come in here someday and have everything handed to them and [possibly] ruin the thing." Two of his closest friends will serve as trustees, keeping an eye on his business' cash position.
"Young agents need to realize that things can absolutely happen to them," Paradiso says. "A succession plan means that you love somebody and want them to be taken care of. We can absolutely die at any time."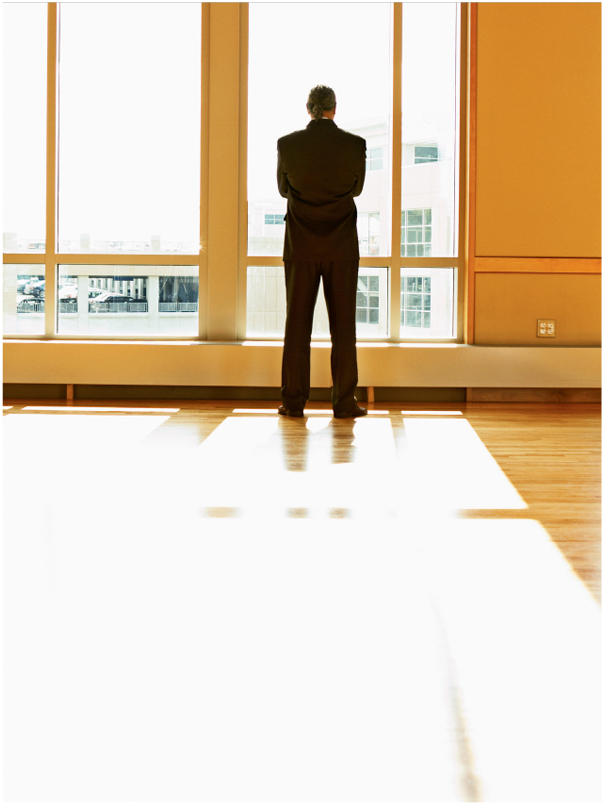 Age 70, he believes, is too late to start thinking about it; rather, he says, principals should begin considering it in their 30s.
"If you don't have a succession plan, you need to think really hard why," Paradiso says. Often, he adds, "I find people just don't know what to do with their agencies."
Indeed, the Independent Insurance Agents & Brokers of America (IIABA) gets as many as 40 calls a week from agencies that don't know what to do about their own perpetuation—especially as the agency ownership population ages, says Madelyn Flannagan, vice president of agent development, education and research. "I always refer them to a professional because there are all sorts of tax implications they need to examine," she notes. It's best that they speak with a tax professional to answer the latter questions.
For newer agencies and start-ups, says Flannagan, succession is more top-of-mind: "Over the last five years, independent agencies are more likely to make it a part of their whole structure of business."
One trend she's seeing is agencies collaborating with other agencies in informal "clusters" or "huddles" for both shared efficiencies and perpetuation planning. These firms enter into an agreement with other agencies to share back-office expenses and to identify people they might like to sell to or use to perpetuate their agency.
GIVING UP THE GOLD
Ken Crerar, president of the Council of Insurance Agents & Brokers, exhibits little patience for those who think succession efforts are someone else's problem—or even an option.
"An agency that doesn't have a good succession plan has done a really bad job of leading that agency," he asserts. "They've built half a house. And shame on you."
The amount of young talent at an agency, he points out, plays into the valuation of that agency. Is it investing in its future, or not? "People who are serious about this are making investments in talent. Period," Crerar says. "They're out there aggressively talking about themselves and teaching [young recruits] the business.
"Be serious about it," he adds. "Get out there and talk about what you're doing. There are a lot of firms that whine about it and want that done for them, and that's not going to happen. It takes a real concerted effort."
One of the biggest reasons that agency principals often put off executing their own succession plans is simple inertia, says Al Diamond, president of Agency Consulting Group Inc. in Cherry Hill, N.J. The firm, founded in 1980, is a consulting practice dedicated to the needs of independent agents throughout the U.S.
"Do you know how easy it is not to think about death until after it happens?" he asks. Agents, he points out, are often focused on closing the next deal, not concentrating on their futures. And who wants to hand over that business to someone else when the profits are rolling in?
"When you're making money," he says, "it's not so easy to give up the gold."
Diamond is all too familiar with the thought processes of agency heads, and he knows well the very real crisis the industry will face if more is not done on the perpetuation front. He just completed an 18-month, 50-seminar tour in 26 states on the subject of succession and perpetuation planning for a major carrier, covering a few thousand of their agents.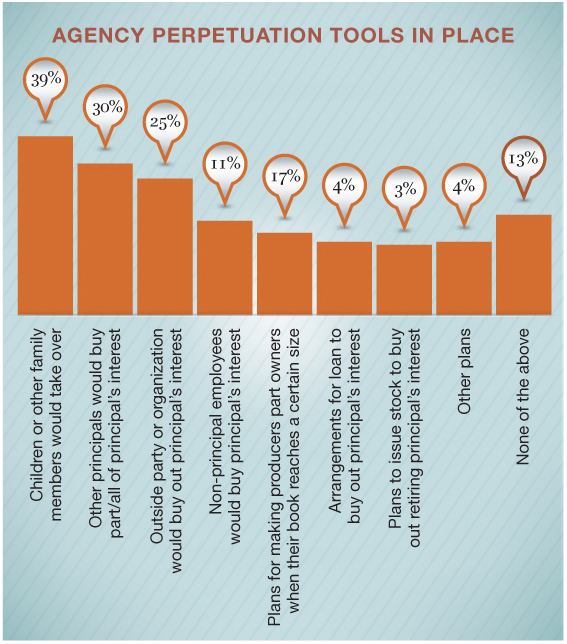 Source: The Big I's 2012 Agency Universe-Future One Survey
The response, he says, has been highly positive, spurring proactive measures by many of the participating agencies to execute plans ranging from contingency buy/sell agreements (in the event of an unexpected death or permanent disability without internal succession), to internal succession plans, mergers and external-perpetuation plans. The majority of agency-ownership transfers in the U.S. are still made internally to family members or to other staff members, he notes.
Developing a thoughtful succession plan, he explains, is about having a solid, thoroughly vetted outline in place when the time comes for the principal to pass the baton, regardless of age.
As soon as one becomes owner of an agency, he says, "you need to ask yourself, 'What happens if I get hit by a truck and die?'" The principal, he says, can't protect his business, his employees or his heirs unless he has a succession plan in place, even if it's just a contingency buy/sell agreement.
Next, he says, "you need to ask, 'What happens if I get hit by a truck and I don't die?'" When Diamond's firm does contingency buy/sell plans, that scenario has to be taken into account.
"Life insurance is certainly available to cover the potential of death of a principal, but disability insurance was never made to protect an agency asset—nor will it keep the employees working or your clients in place," he explains. A well-considered contingency buy/sell, he adds, has a provision for a quick and orderly assumption of ownership duties by your agreement partner (for a short time or until the agency is transferred), even if the agency owner becomes disabled.
Diamond recommends that agency principals in their 40s and 50s would do well to start looking at the youngsters in their agencies and decide whether it's time to start grooming them to take over. When you reach your early 60s, he adds, "even if you don't plan to retire until you're 75 you should be in the throes of doing a written succession plan."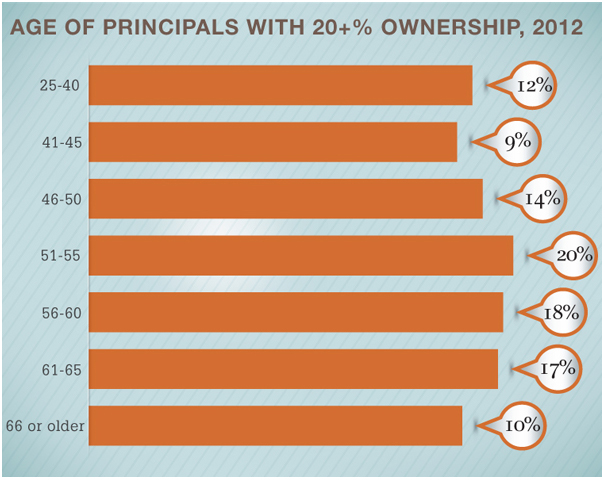 Source: The Big I's 2012 Agency Universe-Future One Survey
A critical part of the plan-development process is the task of valuating one's agency. "The value of your agency is what it can earn in the future, not what it earned in the past," he says, eschewing measures such as multiplying your yearly revenue, commissions or earnings by a certain number as "valuation voodoo."
Rather, Diamond states, "that value is based on the agency's future earnings potential over at least the next five years, determined by such factors as the risk portfolios of clients, the strength of owners' relationships with carriers, experience of personnel and loss ratios, among others.
"But the value matters less if you're just going to sell your agency and let it disappear," he adds. "There are young folks out there who would consider a career change in your favor if they knew that the result would be their ownership of the business in due time."
The subject of recruiting young talent to the insurance industry is a subject that amps up Diamond's already focused intensity. "It's the key to the success of the industry," he says. "We're getting to be an old group of people.
"Do you know what the average age is for insurance agents?" he asks, letting the question hang in the air for a few beats. "Fifty-nine. And climbing every year."
One of the ways in which the industry mishandles its young talent, he says, is that "we don't motivate our youngsters to become owners. We just try and give them jobs. What we should be doing is showing them that the fruits of their labors would lead to them becoming the next generation of owners of our agencies."
Establishing the 'Pact'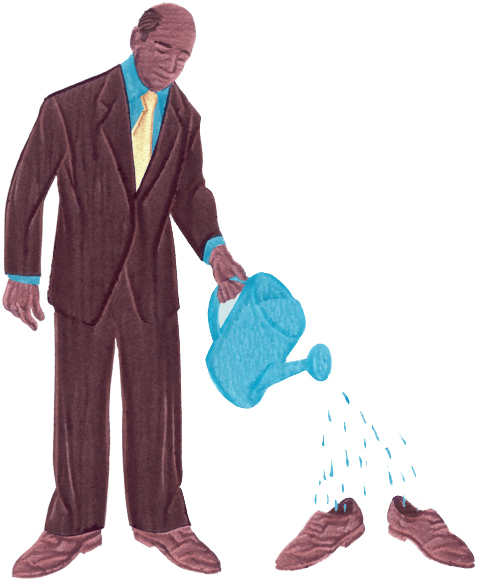 "Successful perpetuation gets a lot of lip service, but it's lots of hard work and a process," says Tim Cunningham, a senior practitioner and partner at OPTIS Partners, an investment banking and financial consulting firm in Chicago that serves the insurance distribution industry. Cunningham says agency owners should think of perpetuation not as an event, but as a process that ideally should be considered even at the launch of the business.
Four elements are involved, using the acronym PACT: People, Agency Value, Capital Discipline and Time.
People: Employees who are about 20 years younger than the founders need to be in place. If you're 45, you must groom a 25-year-old to take over for you in 10 or 15 years. In a growing firm, it's common to have two successors per one elder owner.
Agency Value: Internal perpetuation will never be at "street value." When you're buying 100% of a firm instead of pieces, there is a tax advantage and you can afford to pay more. There is less of a strategic premium internally than externally. Strategic buyers get a tax advantage. "In internal deals, if the price is too high, the next generation will gag on the deal and you're both losers."
Capital Discipline: The next generation will buy the firm from the retiring principals with the earnings of the agency, so essentially they will buy you with your money. In internal transactions, principals get the money in 10 years, big buyers do it in two or three years.
Time: This ties back to people. When a 60-year-old agency owner calls him about perpetuation and wants to get out in two years, says Cunningham, that isn't possible.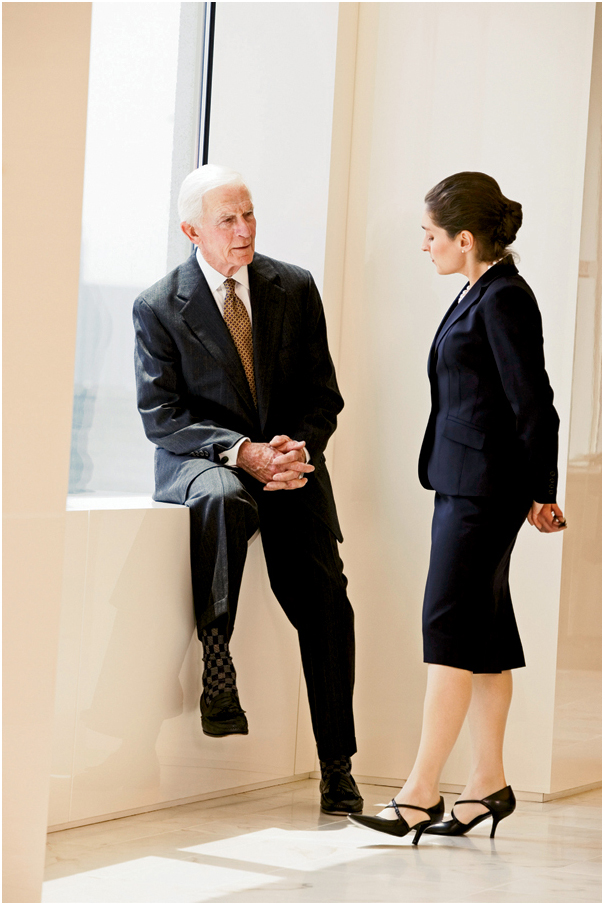 IT'S NOT ABOUT YOU
Other agents have learned by their parents' example that succession is something to be thought of sooner, not later.
"My dad died in 1991 at the age of 69. At that time he owned 100% of the business and had no succession plan," says Leonard LoVullo, president and CEO of LoVullo Associates in Buffalo, N.Y.—which has grown to become one of the largest independent MGAs on the East Coast.
"I was thrown into the fire—eat or be eaten," says LoVullo, who was the agency's heir apparent and president at the time of his father's death, but lacked formal executive training. He and his brother Paul, who is nine years his junior, assumed leadership of what at that time was a small MGA with a staff of about 20. Leonard says their dad had run the business as one would expect from a man who started his agency in the mid-'60s: very conservatively, with little money spent on infrastructure or planning—"and he expected to live forever. As a result, he didn't think of succession planning."
Dave Pietrowski, one of Paul LoVullo's high school and college classmates, had joined the agency in 1986. Pietrowski came aboard with sales and marketing training, and after nine years he was made a partner and high-level manager. As the firm invested heavily in IT, hired business consultants and grew the business exponentially, says Leonard, "Dave became more and more involved in leadership, managing marketing, underwriting and operations."
After Paul declared around 2008 that he wasn't interested in succeeding his older brother as president, Leonard hired a consultant to assist the agency with its transition plans.
"I swore I would not do what my dad did—expect to live forever and control the business as lord, king and emperor," says Leonard. He had three options in selecting a successor: Pietrowski, CFO Phil Rapini or an outside hire. "The obvious decision was Dave because of his intimate knowledge of our customers and suppliers, operations and underwriting."
The transition was formalized last October. "It is the most seamless transition we could have imagined," says Leonard, who at 59 intends to stay on as CEO and chairman for at least another five years.
"Personally, I had to accept stepping back and letting Dave take over," he admits. "It took me a few years to accept the position change that's best for everyone involved.
"The best advice I could give is succession is not about you, it's about the business," adds Leonard. "Holding on too long can be detrimental to the business and could force potential successors to leave, even if they are family members."
Additionally, do not assume the successor needs to be a family member: "Outsiders can be more effective business leaders capable of growing the business for everyone's benefit."

Sometimes, a sale can make for the best perpetuation plan. Check out Part II of this feature, "Steps to Selling Your Agency," in which we detail the strategies behind getting the best value for your business, in the March issue of NU.