Barry Seigerman radiates an energy you wouldn't expect from a guy half his age. But at 73, with all the acquired wisdom of a 50-year career in insurance sales, he's retained the same spark that got him started. He talks about his career in anecdotes, mincing no words, pausing occasionally to drop a sharp, hard-won piece of insight.
Seigerman and other longtime producers like him are still going strong, in part because the concept of relationship-building and service comes naturally to them; it isn't something they switch off at a certain age. It has everything to do with what drives a real producer: Selling insurance isn't something you do, it is something you are. So when the subject of retirement comes up, Barry quickly but politely dismisses it. Selling is in his blood, and it still runs hot. Ask him if he's ready to retire, and this veteran gives you the short answer: "Why should I?"
But nothing lasts forever—and the truth is that today, with some 10,000 baby boomers hitting retirement age every single day, the insurance business is seeing its most skilled and accomplished professionals retiring far more quickly than they are being replaced with fresh talent. It is a skill deficit that Seigerman notes with grim authority. Like so many producers his age, he has a million stories to tell, but more importantly, a million lessons to teach. And once guys like him are gone from the business, there won't be anybody else to do it. The business will simply lose an entire generation of know-how.
And with that, the lesson begins.
"In all the years I've been selling I have never asked anybody to buy anything, and the close is made the first 10 minutes of your first interview with the prospect," says Seigerman. "Because during those first few minutes, that person is telling you what they need and what they want—and then when it comes down to the end, you've addressed that with all the facts that they need."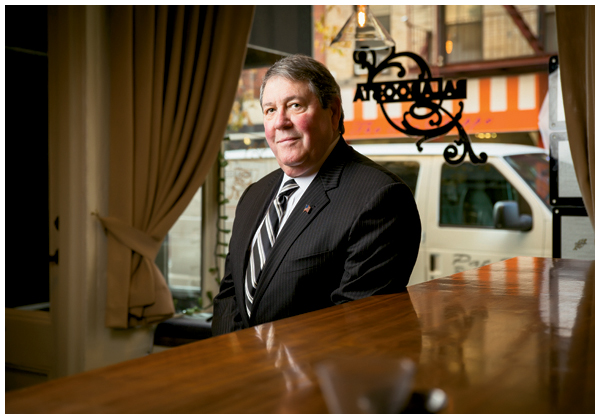 Seigerman would know. At this stage of his career, he's financially secure. With a loan he was literally granted on a handshake, he founded The Seigerman Agency in 1975 in Long Island, N.Y., as a full-service, multi-line agency and served as chairman and CEO of Seigerman-Mulvey Co. Inc. until Bank of Smithtown (N.Y.) Insurance Agents and Brokers Inc. acquired the agency in 2004—and he stayed on as president and CEO through 2007. That group, in turn, was acquired by People's United Insurance Bank in 2010. Now he's a producer for People's United, the latest chapter in a very long book of business he's built through the simple power of cultivating relationships.
"You don't have to be that smart technically in insurance, because I've surrounded myself with people that were smarter," he says. "But my real thing that I did in the business was to be a rainmaker, I made things happen. I wasn't afraid; I love to compete, and I play to win."
Rookie of the Year
A Brooklyn native, Seigerman got his first taste of working in insurance between 1963 and 1965 while serving in the Army as a second lieutenant, rifle platoon leader stationed in Ulm, a city situated on the River Danube in Germany. There, he became the battalion insurance officer, working with local German transporters who would ship cars or household goods American soldiers purchased and wanted to ship home. "I had to sign off on it," he recalls. "That was my first introduction, and I thought, 'Hey, this is a pretty neat business.'"
In 1965 his troop ship pulled into the Brooklyn Army Terminal, and three days later Seigerman was working for Aetna Life & Casualty as a career life agent. "That's where they pay you a salary, and in return, they own you, like you're an indentured servant," he says. "You have to validate your salary over a period of time, and then at the end of a period, say two years, any excess commissions that have earned they hold, so that when you come off salary you have an income. If you don't make it, then they keep your commission."
After about a year, Aetna Life named him Rookie of the Year, but the glow quickly wore off. He began to realize that Aetna was holding a lot more money than he was getting paid, right around the same time when clients were asking if he also handled auto and homeowner's insurance.
"So then I started saying to myself, if these people trust me with their lives and health insurance, why should I turn away property & casualty?" Seigerman says. His boss told him that if he crossed product lines like that, he could no longer be a career agent for Aetna. And just like that, the young agent left and joined Eagle Insurance Agency in Jackson Heights, Queens, a small P&C operation owned by his father-in-law, Abraham Eisenstein. He went back to school and earned a P&C license from Aetna. "I was one of the very few people that [sold] both life and P&C at that time," he recalls.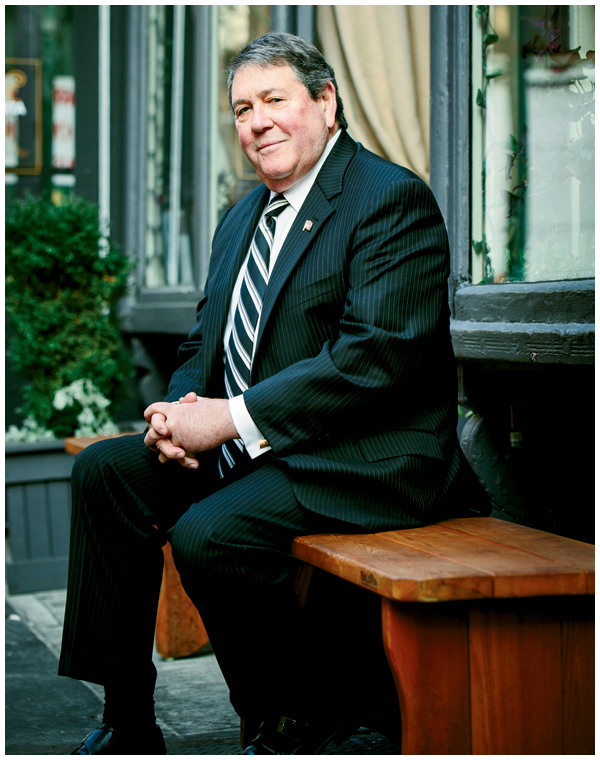 For Seigerman, selling on either side of the aisle meant he was never short of prospects, as he drew clients from line of business into the other. After all, if the customer did not distinguish between life/health and property/casualty producers, then why should the producers themselves? "Why shouldn't I handle this guy's homeowner's and auto, if he trusts me to handle his Life?"

Time to Grow
Several years later, paying rent for a Brooklyn apartment with his wife, Susan, and their three children no longer seemed like a smart option. Thanks to the GI Bill, he was able to buy a house in Suffolk County, N.Y., with a down payment of $50. At the same time, commuting to Queens made less and less sense, even though his roots were there, so he jumped into the next phase of his career: building what would become The Seigerman Agency.
He set up shop in one bedroom of his home and was ready to begin selling, but he had no agency agreements, no standalone office, no clients, and most of all, no money to keep him going until he could get those first three matters sorted.
"I called the president of the Bank of Smithtown, who I knew was a Jewish fellow like myself," he says. "He was a highly decorated Marine Colonel in World War II and he really admired young people, especially military, who were trying to make a go of it. In those days, they gave us character loans. No financials—shake your hand and say, 'How much do you need?'
"So I called him up for an appointment and I made one; I wasn't afraid. I said, 'I'm going into business. I'm opening up an insurance agency here in your town and we're going to be the largest agency around,' and I had a plan on a yellow sheet of paper, all in pencil. He says, 'How are you going to do this? Do you have an office?'
"I said, 'No.'
"'How many customers do you have?'
"I said, "I don't have any.'
"He says, "How much money do you want?"
"I said, 'Ten thousand dollars.'
"So he looks at my plan, he throws it on the floor—I swear. He calls the loan officer to come up and he says, 'Give him the loan that he wants.' The plan was bull. I had no way of projecting what my numbers were going to be and he knew that.
"So when I went down to the loan officer, I went to open up accounts. I said, 'I want $5,000 in my trust account and then I want to buy a CD for $5,000.' He says, 'Wait a minute, we're lending you money. You're buying a CD?' I said, 'Yeah.' He said, 'Why?' 'Because in three months when I use up that money, you're not going to lend me any more money; I need a reserve.'
"He says, 'No way.' So he goes to the president and the president says, 'I told you he's a smart kid. Give him the money,' and that's exactly how it happened.
"I also told [the bank president] that within five years, I was going to be their insurance broker. It took me seven. They became my largest client."
Building a Book
"I was so young and so stupid then," he smiles, recalling his earliest days of working on his own. "I don't know if I would've done that today, but I made a go of it and I convinced several large insurance companies to appoint me as an agent because they knew I was a producer in the Queens agency. I had profit-sharing contracts that don't exist today." Those revenue-sharing agreements were based on a number of factors, he says, including loss ratios, persistency, retention and production agreements.
"Just to give you an example, if you had $100,000 of premium with a company, they would deduct your commissions 15%, that leaves $85,000," he says, ticking off the numbers one finger at a time. "They would take off $25,000 for their administration, and you're down to $60,000. They would take off for claims; whatever your claims were. So let's say your claims were $30,000. That left $30,000 left over, and depending on your agreement, you and your company shared that $30,000. If it came to pass that your losses continuously eroded that profit, you were closed."
Seigerman is quick to credit his wife of 50 years for her critical assistance in establishing his business. While Barry was out on calls, Susan was doing all the organizational work in the office, taking calls, handling paperwork and doing everything necessary for him to go meet with clients. "I couldn't have done it without her," he says. "I had a lot of help, she was very loyal, and very dedicated. I owe her everything."
The business kept growing, and Seigerman soon decided to also become a life general agent to increase his commissions. He became a GA with several companies, including Aetna and Travelers. "Eventually I grew and after two years I realized the agency was getting too big for us in the house. People were coming to the house for ID cards, using the toilet, it was awful."
He decided it was time to get an office, and around the same time met the man who would become his longtime business partner—and who at that time had the power to influence whether Seigerman would be able to continue as an agent at all.
As Seigerman tells it, "In order to get appointed by Aetna—I was leaving an Aetna agency, so they didn't want any conflict. They made it an investigation down in the city office and assigned a fellow who was Aetna's marketing rep to check me out." His name was John Mulvey. Seigerman won Mulvey over—and began a relationship that would last for more than 30 years.
"I was a Jewish guy from Brooklyn and he was an Irish Catholic from Rhode Island who was very strong at underwriting, had all the technical skills and corporate skills that I didn't. I had sales, marketing, contacts and connections that he didn't, so it was a perfect marriage of implicit trust." Two years later, they became partners, and the agency's name changed to Seigerman/Mulvey.
Two additional key hires followed: Joanne Bentivegna, who came on as a personal lines CSR in 1988 (and would later be developed as a producer and succeeded Seigerman as president in 2007), and Laura Senn, who came aboard in 1994 as a personal-lines supervisor and went on to become senior vice president and a principal. She currently serves as VP/operations at People's United in Hauppauge, L.I.
"It wasn't just Barry Seigerman," he emphasizes. "It was just that I was able to harness the skills."
Investing in Relationships
Much of Seigerman's success was built on the ability to see one step ahead; the relationship you take the time to build today could—and in his experience, often does—pay dividends in the form of larger referrals down the road.
"I never made a sale looking at what the commissions would be, but I wanted to establish a relationship with those people for a long time," he says. "A firm will tell you that you have to go after accounts that pay you $5,000 a year in commission. Wrong. You can have a law firm where you're earning $800 a year in commissions, but they're referring you to multi-million dollar real estate developers. But because their office policy premium is only $3,000, the sales manager will say, 'Oh, no, you don't want that, that's too small.' And what about their personal lines? 'We don't want to do personal lines.' A lot of agencies still do it that way."
Seigerman/Mulvey did all of it, clients great and small. "My partners and I always got compensated based on performance evaluation, of not how we did but how the agency did," he relates. "In good years, we got good money and good bonuses, and in bad years, we didn't."
Even in his hardest years of work, balancing family life and business was crucial to him; it's a topic that Barry raises repeatedly. "When I went into business—my father had two jobs all his life. We never saw him, he never saw me play ball or anything like that or go to school plays. When I opened up my agency, I coached Little League. I would close the agency at 3 o'clock and I would say, 'Tell the customer I'm going to coach my son's Little League, it's more important.' I never lost a single customer from that."
By the early '90s, Barry was on the board of directors of Bank of Smithtown, right when banks were entering the insurance business. Since he had a good relationship with BoS, he forged a strategic alliance between his practice and the bank. It did not sit well with some of his contemporaries. "Banks and insurance people have different mentalities, totally different animals and different cultures," he says. "All the agents were like, 'Are you crazy? You're sleeping with the enemy,' and this and that." But he figured out how to make it work as what he describes as a joint venture and partnership, and in 2001, SMTB LLC Insurance Brokers was born.
SMTB LLC was a brokerage firm owned 50/50 between the bank and Seigerman/Mulvey. Many of its clients were bank customers or insurance customers brought in from one side of the business and cross-sold to the other. It worked so well that the bank bought out Seigerman/Mulvey in 2004 on an earn-out basis that involved a guaranteed down payment combined with the value of a percentage of the sales the agency would generate for a number of years. "The whole transaction, with the compensation that the principles got, the guaranteed salaries and benefits, was several million dollars," he says.
The earn-out was completed in September 2007; at that time Seigerman was still serving as president of Bank of Smithtown Insurance Agents and Brokers. He then decided to stay on as a consultant at the agency, which meant he could work when he wanted. When the Great Recession hit in 2009, he decided to keep on selling. In 2010, People's United Bank bought Bank of Smithtown and kept him on with a combination of salary and commissions. As 2014 unfolds, he's going to keep doing what comes naturally, only now he's got his sights set on two targets: very high net worth and affluent personalized clients, and late Gen-Xers and millennials who are starting their own businesses.
Even then, he won't do it alone. "To this day, I've always taken people out on joint calls with me from the agency," he says. "I used to take my mother-in-law out, she was the bookkeeper in the agency. So when we'd have some collection problems with certain accounts, I would take her out with me. The team concept wins all the time. It always wins."
He sees a vital need for teams going forward, because independent agencies themselves are getting on in years and their principals aren't being succeeded. The answer, he says, is for experienced agents like him to take young producers into mentor relationships in which the revenue they generate together becomes the revenue they split. Otherwise, there's no incentive for veteran producers who are earning $300,000 a year to come to work, he explains, and no real opportunity for rookies to build the kinds of customer relationships the carrier needs. "It seems so simple," says Seigerman. "But it's not easy to implement."
Within the next five to 10 years, more independent agencies will phase out without replacement, he says. While insurance carriers experiment with multiple forms of distribution and focusing on product development, they're missing the fact that products don't sell themselves. "Remember, there are two things you simply cannot do by phone, Internet, fax or Twitter," he smiles, making a fist and popping out a finger to accentuate each point. "Make babies, and sell insurance."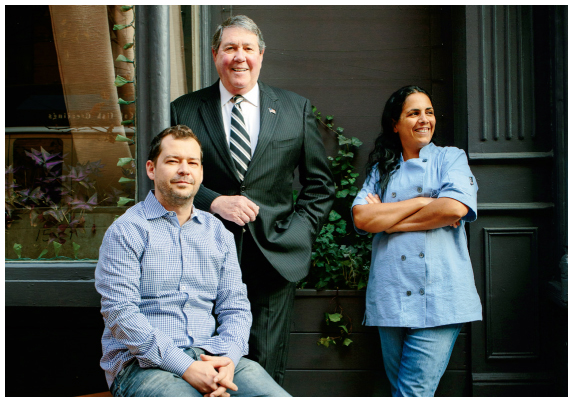 Sidebar: Selling to Millennials
For Barry Seigerman, one challenge is selling to a somewhat younger generation of entrepreneurs, including a series of new restaurants opening in lower Manhattan—clients like Ballaboosta, a restaurant named for a Yiddish term meaning the perfect housewife or homemaker. Seigerman offers some valuable insight in serving this demographic, and what it is they value most.
He notes that his young clients really want four things: an immediate response, accurate information, a relationship and price. Price comes last. Some producers, says Seigerman, make the mistake of trying to serve this demo by lowballing them. The problem is, many young clients then don't see any value in what they're buying.
Millennials also approach business with a personal touch and at odd hours, he says, noting that he sometimes gets client e-mails in the middle of the night. "They don't expect an answer, necessarily, but there's no protocol," he says, adding that they are often informal in their communications—which is a lot easier to deal with than some clients, although it takes some getting used to.