2014 is almost here, which means a flurry of New Year's Resolutions are upon us. The New Year provides a fresh start, and while many will strive to achieve personal goals such as getting more exercise, losing weight or breaking a bad habit, 2014 can grant the opportunity to develop professionally as well.
It is too late to change what has happened in 2013, but agents can learn from their experiences to better serve clients in the future. Six young agents have shared their insights on how they plan to improve and achieve their professional goals in the coming year.
Click through the following slides to see the resolutions of young and successful agents in the industry.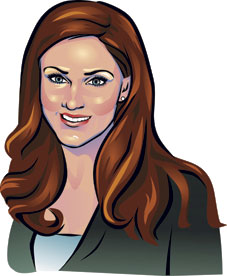 Whitney Simonetti: Own the Future
Pursuing a new role in the industry can be daunting, but with adequate preparation and determination, taking your career to the next level can be extremely rewarding.
Whitney Simonetti, senior marketing specialist of American Safety Insurance, plans on extending herself professionally, delving into new territory as she transitions from marketing manager to underwriter within the next year:
"After marketing E&S insurance for more than 5 years, I'm finally making the jump to underwriting. Everyone had always suggested it, but I was always nervous, I loved the marketing side. Now that I've done it for over 5 years, I finally hit my 'ceiling,' and in order to continue to grow in E&S, the next logical step was to learn the technical side. I'm nervous, but excited to start my new role in the beginning of 2014. Lots of changes lie ahead!"
Embracing change, implementing a new strategy, or even getting out of the comfort zone can help agents develop professionally, enabling them to better serve their clients and colleagues.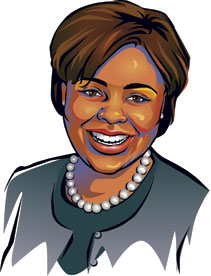 Ashley Hunter: Make Time to Unwind
Traditionally, New Year's Resolutions are something most people have to continually work on. However, for some agents, not working is critical in achieving their goals.
"I have actually spent a lot of time on this one," says Ashley Hunter, president of HM Risk Group. "Since I own the business, I find that I work even when I am on vacation! I plan on taking a two-week vacation during our slower time, and I am going to force myself to take three 'work' days off."
Hard work is important, but taking a break from it all can be equally valuable. Many agents struggle to step away from the office, yet studies show that a little rest and relaxation promotes both health and job performance.
Taking a vacation can help agents avoid burnout. According to stress expert Sharon Melnick, 80% of employees feel stress on the job, and 70% of healthcare visits are due to stress-related conditions. Employees are actually better equipped to perform their duties at work, as well as maintaining physical health.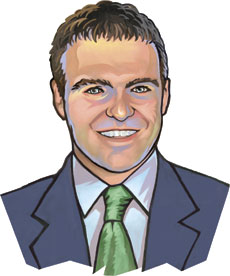 Jonathan Lohman: Network to Your Advantage
Expanding the breadth of industry resources can be the ultimate asset for agents. Creating a knowledge-sharing network between businesses as well as within the office can help agents provide better services to clients.
"I've helped develop a team-selling atmosphere here in the office with all lines. Our average agent has around 30 years of industry experience in each of their respective fields, including group health, financial products, auto, home, life and all business/personal lines of insurance. I've leveraged their expertise in building my book and have now opened up a referral system for other insurance agents in the area," says insurance and benefits producer and marketing specialist, Jonathan Lohman of Lohman Cos.
Lohman's resolution is to create $1 million in personal lines and commercial business premium, which he plans to achieve through continued efforts in networking.
Most agencies or agents have an area of expertise, but using a referral network to expose the sales team to agents, bankers, or other resources can help to generate new business.
"My goal may seem lofty to small town agents or small to large corporate based companies," Lohman says. "But it's a realistic goal based on hard work and determination to keep other young agents in the business by growing their books as well giving them access to information and expert knowledge."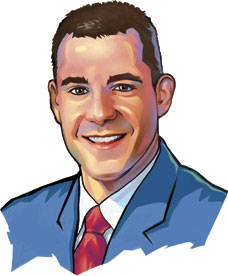 Brent Kelly: Do it "Write"
A business is only as good as its writing, and whether an agent is composing a 140-character tweet for the company's Twitter feed or writing an email to a respected client, what we say (and how we say it), is critical in maintaining positive relationships among clients and coworkers.
When it comes to writing, practice makes perfect. Improved communication skills and learning how to effectively transform thoughts into words can elevate an agency to a new level of success.
Brent Kelly, property casualty agent for Clemens and Associates. proposes that writing every day is a commitment that insurance professionals should make to strengthen their careers.
"When you write, your thoughts become clearer, you are focused, you gain confidence and you are known as a leader," Kelly says.
Effective communication, according to Kelley, will allow agents to gain trust among clients and coworkers, and therefore, agents can provide better service.
"I schedule my writing time no different than I do an important appointment. It is marked in my calendar," Kelly says.
Composing blog entries, writing newsletters or drafting emails are just some of the ways that agents can practice writing, but a mastery of writing skill can be applicable in almost any facet of the industry.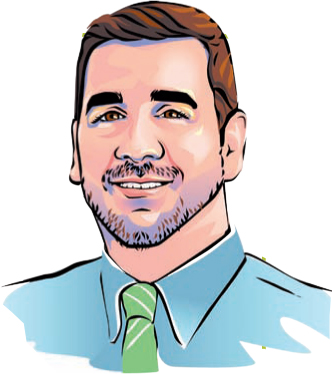 Bryan Fontenot: Implement Tech
We're in a technological age, and with all of the apps available on the market, agents can use these tools to better connect with clients, coworkers and stay organized in the office. Because technology is such an integral part of the office, though, excessive connectivity can be stressful to manage.
Bryan Fontenot, corporate sales executive at Brown & Brown Baton Rouge, plans on using technology to his advantage in the new year.
"With the advancement in technology, there can be a certain inefficiency that's a product of our 'hyperconnectivity.' We are constantly bombarded with emails, phone calls, social media updates, texts, calendar reminders, etc. In 2014, I want to cut the clutter," says Fontenot, who plans on using technology to manage his time and workload.
"Recently, I documented my daily habits for an entire week, and I was shocked by the amount of distractions that disrupted my focus. To combat this, I started unsubscribing to all email blasts that I'm not reading daily for work. I've also removed notifications on my phone that cause distractions and that are not work related."
Removing some of the excess can help agents to stay focused on what is most important: the clients. Although Fontenot is working to remove unnecessary technological distractions, availablity is critical to success.
"I try and always answer phone calls immediately, and I have calls forwarded from my office to my cell so that I don't spend valuable time listening to voicemails and returning calls later in the day. Plus, it's very important for me to be accessible to my clients, as insurance never sleeps," Fontenot says.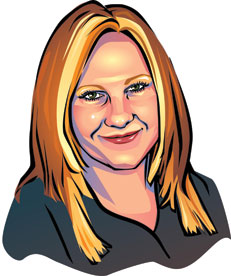 Rachael Rizzi: Get Involved
Part of the fun of being in the insurance industry is working with organizations and groups that relate to your interests. Whether it is a national educational program or a local team, connecting with other professionals through organizations can be a rewarding learning experience.
Many agents are already involved in various organizations, but for those who have not, finding a program that caters to your needs and interests can be a valuable resource for agents. Icreased invovlement has becomea priority for many agents in the new year.
"My goal for 2014 is to expand the reach of Nevada Young Agents through my service as the Chairman for 2014 & 2015," says Rachael Rizzi, commercial insurance broker for Orgill/Singer & Assocs. Inc.
Taking on the challenges posed by organizations can help grow the abilities of the agent and expand the footprint of the program.
"The amazing people on the NVYAC board have spent the last 5 or 6 years resurrecting what was previously a defunct organization. Now that we have stable footing, I want to help launch us into the greatness I know we are capable of."