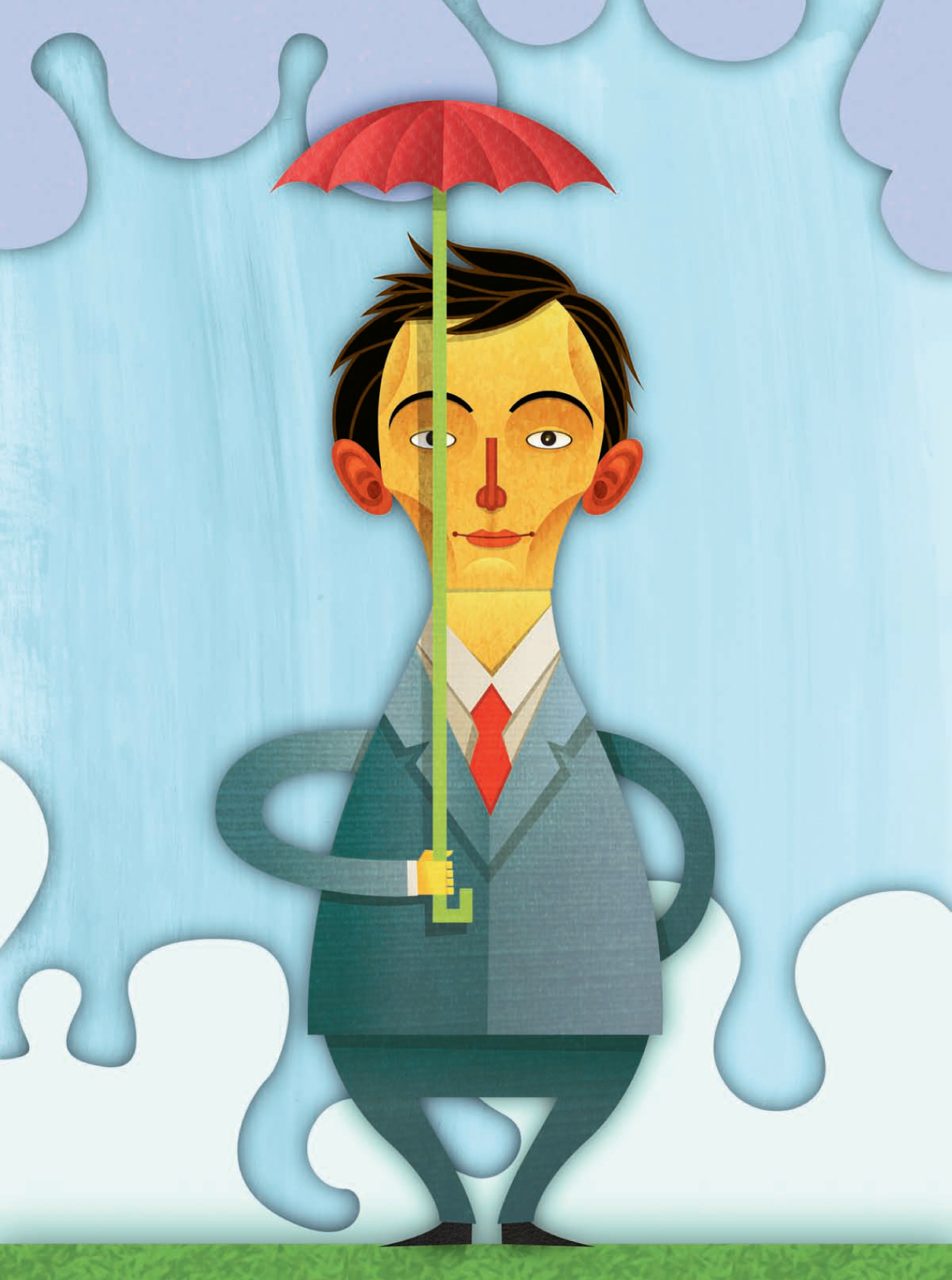 In the late 1800s, agents in the U.S. representing Metropolitan Life Insurance Co. traveled door to door each week collecting industrial life insurance premiums from poor workers. Today, in the world's developing countries, insurers are collecting life and property insurance premiums from the working poor directly through a country's utility providers or a worker's cell phone.
Although the basic concept is the same—providing low premium, low coverage protection for the working poor—commercial insurers are banking on the growth of developing countries to justify their investments in microinsurance.
Related: Read "Microinsurance in Evolutionary Stage."
"In emerging markets, people are just getting above the poverty line and trying to stay there," said Marik Brockman, partner with PwC's Diamond Advisory Services. "Microinsurance is intended to be a safety net preventing one incident—death, disability, natural disaster, severe weather–from knocking them back down below the poverty line."
Insurers, recognizing that today's working poor are tomorrow's middle class, see microinsurance as a logical way to get a foothold in the world's emerging markets. A 2011 study by the Microinsurance Network polled the top 50 commercial insurance companies from the Forbes "Global 2000 Insurance" list. Thirty-three of the 55 targeted companies were involved with microinsurance, with most citing access to new markets as the main reason, guided by financial profit expectations and brand concerns.
The survey also found:
Respondents provided coverage for more than 27 million lives in 2010, about 20 percent of the currently served low-income insurance market
India, China, Brazil and South Africa are top markets for microinsurance
The most common coverages are life, endowment products, accident and credit insurance
Most respondents collaborate with local partners for product development and distribution
Respondents note benefits in both increased profits and brand recognition, despite the challenges of high client acquisition costs and lack of demand
Most respondents anticipate microinsurance business to grow by more than 100 percent during the next 3 years.
The roots of microinsurance began in the late 1940s, when countries—such as India—began claiming independence. The first products were basic health and term life policies. As more global carriers became involved, products like agricultural and livestock insurance, credit life insurance and a form of small business insurance emerged.
Today, microinsurance and microfinance go hand in hand, both facilitated by technological advances that streamline processes and accessibility.
An example: Swiss Re, through its Microinsurance Catastrophe Risk Organization (MiCRO) platform, delivers hurricane, extreme rain, earthquake and cholera insurance to the borrowers of Fonkoze, the largest microfinance institution in Haiti. The organization serves more than 58,000 loan clients and 255,000 savers, most of them rural.
Related: Read "Isaac Triggers Microinsurance Pay-Out."
Building a developing country's insurance market from the ground up is a no-brainer for insurers seeking growth beyond the stagnant markets of the industrialized West, said Andrea Keenan, vice president of research and ratings criteria for A.M. Best. Compared to the U.S. and the European Union—currently plagued with defaults, low interest rates and wobbly economies—"these ­countries don't look that risky anymore," she said.
Global brokerages like Marsh & McLennan, Willis and Guy Carpenter have found innovative ways to reach into this growing marketplace. Willis Brazil is selling personal accident funeral assistance, crime victim assistance and sweepstakes insurance products underwritten by Generali through text messaging (SMS).
Micro versus Mini
A Swiss Re study finds that the microinsurance market has the potential of covering 4 billion of the world's working poor (defined as making less than $1.25 a day). A study from the International Labour Organization and Munich Re states that as many as 500 million people worldwide are microinsured, a figure that Brockman expects to grow by double digits during the next 5 years. However, the market will continue to shift as the working poor advance economically—making them eligible for more traditional insurance.
Keenan agrees that the market will rapidly evolve. "In 5 years, we will see a metamorphosis. Small policy microinsurance will stay as it is and reach more people, but a certain number of current policies will move upmarket. On the continuum of policies, from traditional commercial and personal to microinsurance, there's a gap at the level of lower middle class. These people are too wealthy for microinsurance but not wealthy enough to be well insured."
For this gray area, there's "mini insurance," which helps the world's lower economic classes (those making between $1.25 and $4 a day) by insuring their modest homes and appliances, Brockman said. In Latin America and Africa, global insurers write this coverage and collect premiums through the state-run electric companies, he said.
Making it Work
Scale and retention help turn a profit in microinsurance, and carriers need a streamlined business model that ties distribution to a strong local presence. Insurers and brokers can do this through affinity group sales, such as through a church organization, which is written as a single risk by an insurer with the cost of distribution handled by the group it comes out of, Keenan said.
Microinsurers find customers where money is exchanged. Depending on the country, this includes banks, small retailers, and places that cell lottery tickets and cell phones.
Related: Read "Microinsurance: Small Price, Big Growth."
Mobile phones are ubiquitous in Africa, even among the poorest poor, Brockman said. "Millions of people in Africa have bought life insurance through their cell phones and pay their premiums through their mobile phone bill," he said. "It's a smart way for a growing industry to penetrate growing nations. Some African countries don't have banking systems yet, so financial services are distributed through small retailers and through cell phones, because these are the only methods people trust. Phones are the payment system for the country."
Carriers involved in microinsurance view the market as a long-term strategy. Half of the respondents in the Microinsurance Network survey believe microinsurance is or will be profitable. Others are motivated by corporate social responsibility and image and/or brand recognition.
Most participants recognize that investment in microinsurance will pay dividends in the long run. "If microinsurance does its job, the kids of today's policyholders will have a nice shot at a future, which will lead to a growing middle class," Brockman said. "Insurance is a staple of getting an economy up the maturity curve."