Wind and hail storms frequently cause severe property damage throughout the U.S. While hail storms most frequently impact the Great Plains and Midwest, every state in the nation is susceptible.
Hail, in particular, has become such an issue that earlier this year, the Insurance Institute for Business and Home Safety conducted the first-ever indoor hailstorm in its Research Center in South Carolina in an effort to research building products and ways to educate consumers.
State Farm reports that damage caused by wind and hail cost the insurer and its policyholders more than $3.9 billion in 2012.
Click "next" to see State Farm's ranking of the top 10 states that reported the most wind and hail losses in 2012.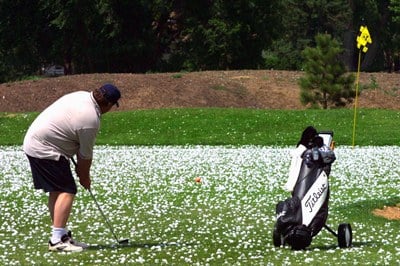 A Colorado golfer chips an orange golf ball on a course littered with hail. (AP Photo/Tom Kimmell)
10. Colorado
Number of claims: 16,000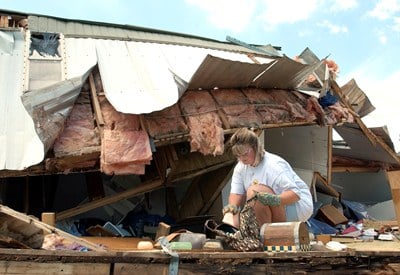 A woman sorts through the remains of her cousin's mobile home near Cecilia, Ky., after it was destroyed by high winds. (AP Photo/Ed Reinke)
9. Kentucky
Number of claims: 22,000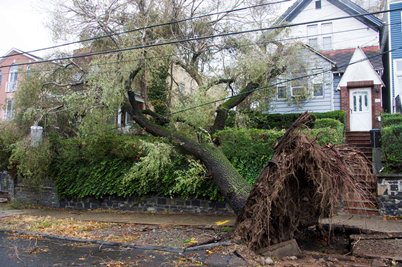 High winds from Superstorm Sandy uprooted this tree in Jersey City, NJ. (AP Photo/Charles Sykes)

8. New Jersey
Number of claims: 23,000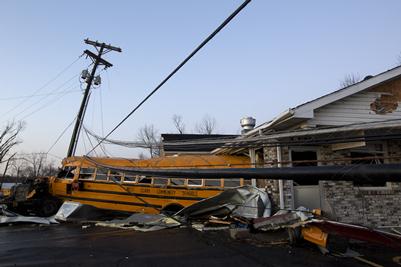 A school bus is pushed through the front of a building after a tornado swept through Henryville, Ind. (AP Photo/Philip Scott Andrews)
7. Indiana
Number of claims: 23,000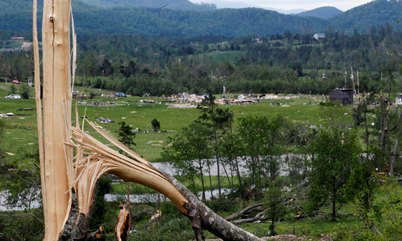 Homes destroyed by high winds are seen in the distance in Greeneville, Tenn. (AP Photo/Wade Payne)
6. Tennessee
Number of claims: 24,000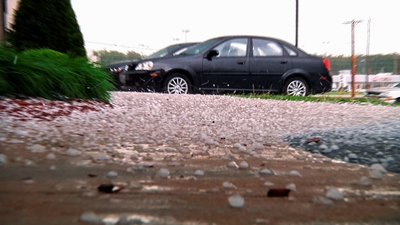 Large hail stones are seen as a thunderstorm passes through Poplar Bluff, Mo. (AP Photo/Robert Ray)
5. Missouri
Number of claims: 25,000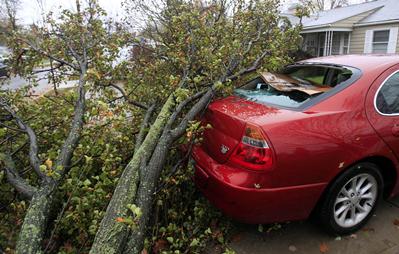 A tree rests on a car in Mayfield Heights, Ohio after high winds spinning off the edge of Superstorm Sandy took a vicious swipe at the northeastern part of the state. (AP Photo/Tony Dejak)
4. Ohio
Number of claims: 31,000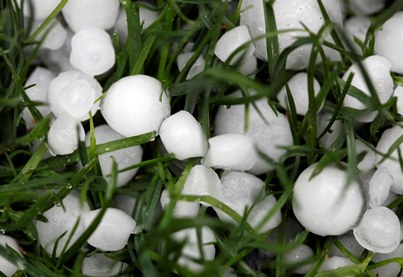 Hail is scattered between blades of grass after a hail storm in Clarence, N.Y. (AP Photo/David Duprey)
3. New York
Number of claims: 34,000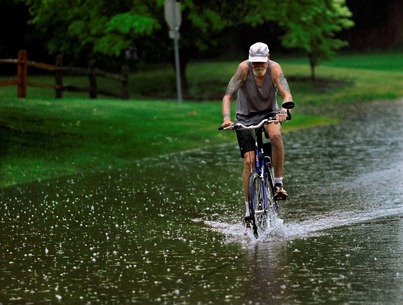 A bicycle rider struggles through a flooded street in Springfield, Ill., as a strong thunderstorm including winds in excess of 60 mph and quarter-sized hail moves through. (AP Photo/Seth Perlman)
2. Illinois
Number of claims: 41,000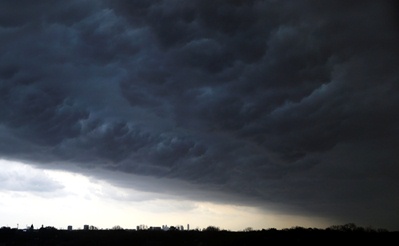 Storm clouds bearing strong winds and hail roll in before a rain storm in Dallas. (AP Photo/Tony Gutierrez)
1. Texas
Number of claims: 47,000