The National Insurance Crime Bureau (NICB) recently released a ForeCAST report that analyzes thefts of 2009, 2010, and 2011 model year sport utility vehicles (SUVs) and crossover utility vehicles (CUVs) reported stolen between Jan. 1, 2008 and June 30, 2012. In total, 19,961 vehicles were reported stolen during that period.
Click "next" to see if your utility vehicle made it on NICB's ranking of the top 10 most stolen SUVs and CUVs.
10. Nissan Murano
Number reported stolen between 2008-2012: 473
The report analyzed other statistics such as the states with the most reported thefts. California had the most thefts with 3,003, followed by Texas with 1,826 and Florida with 1,784.
(AP Photo/Reed Saxon)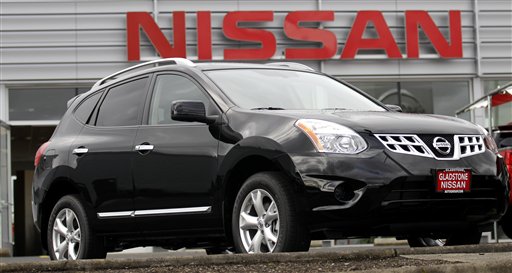 9. Nissan Rogue
Number reported stolen: 547
The New York-Northern New Jersey-Long Island, N.Y.-Pennsylvania area posted the most thefts of SUVs and CUVs with 2,438.
(AP Photo/Rick Bowmer)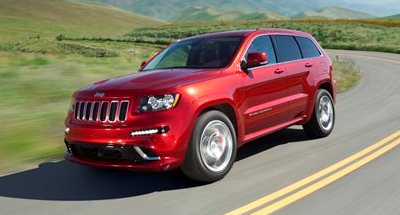 8. Jeep Grand Cherokee
Number reported stolen: 641
The Los Angeles-Long Beach-Santa Ana, Calif. area reported the second-most thefts with 1,229.
(AP Photo/Chrysler)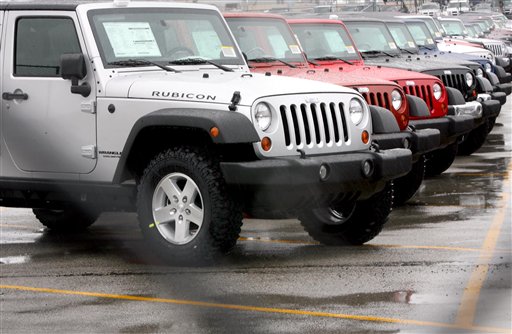 7. Jeep Wrangler
Number reported stolen: 643
Some recent news reports erroneously named the Cadillac Escalade as the most stolen vehicle. In reality, the Escalade never attained a ranking higher than number 11 of the 25 makes and models stolen each year.
(AP Photo/Madalyn Ruggiero)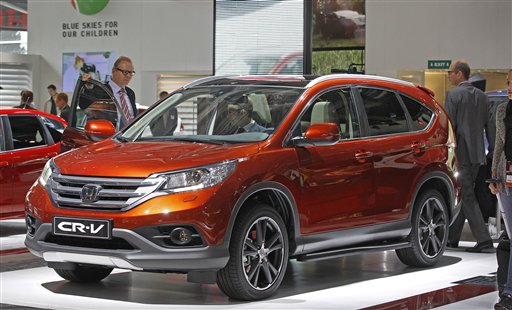 6. Honda CR-V
Number reported stolen: 643
SUVs, like the number six most stolen SUV the Honda CR-V, are typically built on a pickup truck platform. They were originally designed to combine the passenger space of a minivan or large sedan with the utility and towing capacity of a pickup truck.
(AP Photo/Remy de la Mauviniere)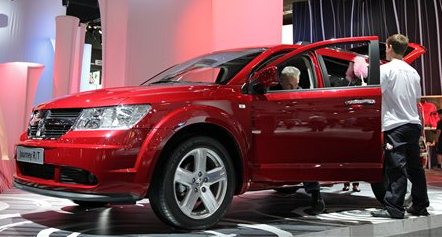 5. Dodge Journey
Number reported stolen: 721
CUVs are built on a car platform to combine the features of an SUV with the handling and fuel economy of a passenger car.
(AP Photo/Daniel Roland)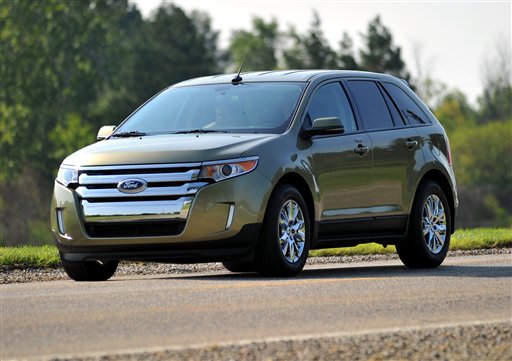 4. Ford Edge
Number reported stolen: 739
The report found that Hybrid classes for CUVs and SUVs had the least number of thefts. This is due in part to lower production numbers for these models.
(AP Photo/Ford)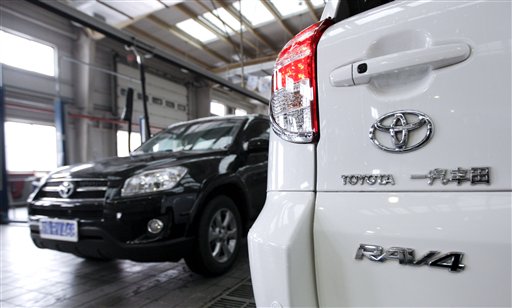 3. Toyota RAV4
Number reported stolen: 801
More CUV thefts were reported than SUV thefts. The Toyota RAV4 is among those CUVs with 801 reported thefts.
(AP Photo/Vincent Thian)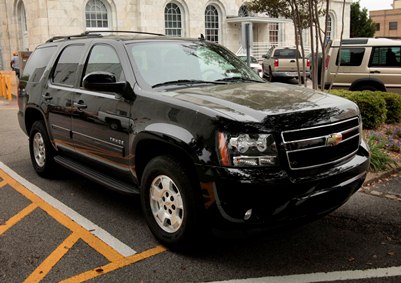 2. Chevrolet Tahoe
Number reported stolen: 856
The Chevrolet Tahoe is the most-stolen of the three SUV models on the list (Honda CR-V and Jeep Grand Cherokee). There were 7,891 SUV thefts reported in total compared to 12,070 CUV thefts.
(AP Photo/Gerald Herbert)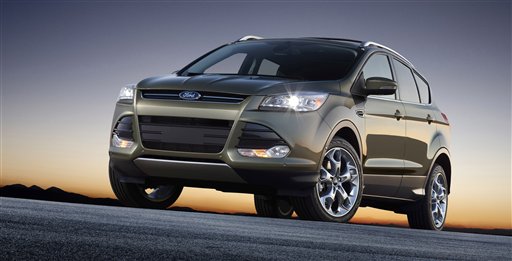 1. Ford Escape
Number reported stolen: 1,014
The Ford Escape was the number one most stolen vehicle in the report, with a total of 1,014 reported thefts.
(AP Photo/Ford Motor Co.)