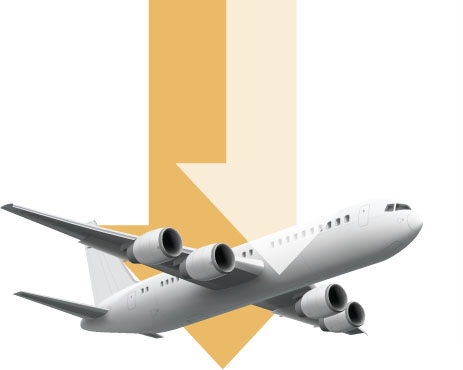 While most of the insurance industry is experiencing rate increases, airline-industry risks are seeing a pricing drop thanks primarily to improved safety, says Aon.
In its mid-December 2012 Airline insurance market update, Aon says that with 40 renewals to go this year, lead-insurer Airline Hull and Liability premiums have fallen around 10 percent on average from expiring premiums.
"Competition between insurers has been particularly strong, with following markets offering additional savings," says Aon.
Aon says insurers are working to meet broad "plans for forecast targets in what is a profitable market as a result of the low level of claims in the industry over the last two years."
Of the 22 renewals on record for December, only three have seen increased lead Hull and Liability premiums. This was primarily due to increased hull value. Overall, risk exposures on average have increased by 5 percent from the global recession of 2008.
Aon says if the market trend holds, the Airline insurance line stands to collect $1.6 billion in premiums between 2012 and 2013.
Loss figures for 2012, excluding minor losses, stand at $232 million compared to $531 million in 2011. Combining an estimate for minor losses, the overall loss is $832 million so far this year compared to more than $1.13 billion last year.