In the interest of learning from "regular Joe" insureds across America their thoughts and opinions on the insurance experience, NU asked a sample of carrier customers—our friends and families—about the decisions that factor into their purchase decision (price? advertising?); whether a relationship with an insurance agent is important to them; whether they were satisfied with the way their carrier handled their last claim; and if they've actually ever read their policy, among other questions.
Here are their responses.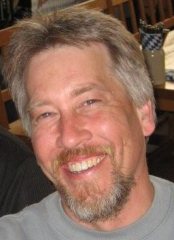 Russ Drafahl, 52
Dubuque, Iowa
Entrepreneur
Single
"I have a go-to-guy who I trust, who's been my insurance agent for 15 years. For me, there's no shopping around for quotes. If it costs me an extra $100 year, it's worth it. I've got no need for a little green gecko, I don't have to sing a jingle to see if [my agent] shows up.
"On my last claim, I was so satisfied—in fact, I was amazed by the level of protection that I got. I rear-ended a guy, and he wanted to sue me and claimed permanent disability, that he [incurred] all kinds of mental and physical problems. He just wanted a fat check from me. My insurance company retained a lawyer from Des Moines, and I didn't have to do anything except meet and talk with the attorney about the accident.
"I trust my agent for those types of [coverage] questions, and when I have what I think is a claim, he deals with it."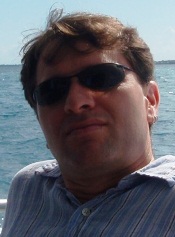 Robert Dudek, 40
Los Angeles
Television Editor
Married
When Robert Dudek purchased his first home last year with his new wife, he turned to his Auto insurer, Mercury Insurance, for his homeowners coverage. "I knew if I could bundle the two that I'd get some savings," he says.
Dudek says he has had a positive relationship with Mercury for many years. "I even submitted a claim to them a year after my wife's car got backed into a pillar and did some quarter-panel damage to the rear driver's side. At first, we let it go, but then it got embarrassing, so we decided to have it fixed."
Mercury paid for the $2,500 repair job, minus the $500 deductible. "It did not impact my rates; in fact, I just got the renewal, and we're paying a little less now."
Dudek is also a motorcyclist who uses his bike to help him get through L.A.'s notorious traffic. As Mercury doesn't offer motorcycle coverage, he asked them for a referral, and he was pointed to Pacific Specialty.
He recently got into an accident on his bike when a teenage driver made a sudden turn into his lane, and his bike scraped the car as he skidded to a stop.
"I wasn't impressed with the way Pacific Specialty handled the situation. My deductible is $1,500, and the damage was $1,200, and they sent me a bill to cover all the car's repair expenses. I called them and said, 'Are you out your mind? She turned into me.' I consulted a lawyer informally, and he advised me not to pay. A few weeks later they sent me a letter thanking me for being a good customer and said they would handle all the expenses. And I just got the renewal notice from them."
Dudek had a very different motorcycle-claim experience after a serious accident in New York that nearly cost him his foot.
"I was with Progressive then, and they were wonderful. My health insurance covered most of my medical costs—but not an anesthesiologist. Progressive picked that up, and I had little to no out-of-pocket expenses."
Paul Hayes , 47
Birmingham, Ala.
Media Sales
Married
Paul Hayes and his wife Leah, married for two years, recently moved from Queens, N.Y. to Birmingham, Ala.—an event that required some insurance changes. His renter's insurance carrier in New York, First American, doesn't do business in Alabama.
"I have Geico for my car, and it's fairly cheap, and I know from their TV commercials that they do offer renter's insurance as well. So I just went to their web site and did it all online. The coverage is practically identical to what we had—and it's a little cheaper," Hayes says.
Hayes notes that he did consider going to an independent agent but decided against it. "It's just so much easier to do online, and I didn't feel like going to meet with someone in person."
For his auto coverage, Hayes did do some comparison shopping between Geico and Progressive. Why those two? "Honestly because of the TV commercials," he says.
Hayes has not yet had any claims, and he is satisfied with Geico. "I like that once you set up a password that you can handle all your needs on the web site like printing out your insurance ID card."
Pressed on how confident he is that his Geico policies provide adequate coverage for both his car and home, Hayes says, "I looked at the main points in the policy, but I did not sit down and read it for three hours. I assume I'm covered; I know have collision and Liability. All I really want from my insurance is to make sure if I get into an accident, I won't go to jail [for not having required coverage] and that I won't wind up paying someone for the rest of my life if I get sued."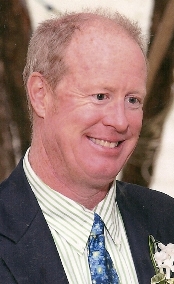 Conrad Rousseau, 50
Marblehead, Mass.
President/Owner, Stepstone Mortgage Co.
Insurance coverages include: Errors & Omission, Fidelity, Surety Bonds, General Liability and Workers' Comp
"I have one independent agent who handles most of my business insurance and one independent agent who does my personal coverage. I've been with my business agent for 20 years and have referred a lot of business to him—and those I've referred have stayed with him, too. There's no question personal agents are the way to go—you get much more personalized service and much better coverage. I'm very happy with my rates. In 20 years, I've only had one business claim—when wind blew an awning off."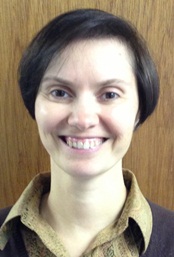 Dr. Yelena Kipervas, 45
Bartonsville, Pa.
Doctor and Owner, Comprehensive Family Practice
Married
"When shopping for insurance providers, advertisements honestly have little effect on me. I may call a company after seeing their name on TV to scout their policy, but that's part of how I do my own research for insurance coverage. Coverage should be comprehensive and competitively priced.
"I've never had a problem with the way my insurance claims are handled. There is one issue that keeps popping up, however: Once a year, Allentown usually has a power outage due to a storm or snowfall. This means the refrigerator in my office goes out, and the expensive medicines and the Botox serum I keep in it spoil.
"My policy has covered and replaced these losses for the past five years, but my insurance renewal is coming up in September, and my agent said to me, 'You are lucky that you're covered because you have had a string of losses. You could become a high-risk insured, and companies may either refuse you as a customer or ask you for a higher deductible.' So, this year I didn't take any chances. Before Hurricane Sandy hit I took the medicines out of my office and put it in my home refrigerator.
"I can never predict when these things will occur, just like I can't predict the future. And that's why I have insurance."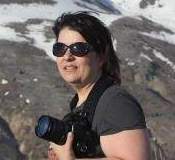 Marjorie Carvalho, 39
Springfield, Ill.
Telecommunications Manager
Married
"It's important [to have a relationship with my agent], because when I am calling about insurance, usually something bad has happened. I like to have the reassurance that my claim will be taken care of quickly.
"Value and ability to cover what I need are the biggest deciding factors in shopping for insurance. I also like to bundle my services so that I have one bill to pay and one person to contact with questions.
"I am currently shopping around. We had two claims related to storms in two years, so they raised our rates. We got hit by a tornado and then hail in two different years: We had no claims besides those. I know they have to raise rates when it happens, but it's not like we're [big] risks. I can't control the weather."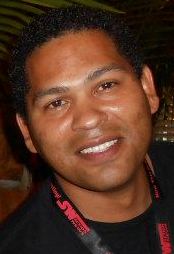 Berent Lawton, 36
Temecula, Calif.
Injury Prevention Coordinator
Married
"An agent's accessibility is important. Nothing irks me more than having to wait to get information on a claim that I have filed. The stress of a claim can make anyone edgy and irritable, and the way an insurance rep handles the calls, reassuring you that everything will be taken care of without making any promises, is a skill not many possess. But when I get fast responsible responses to my requests, I'm satisfied.
"Advertising has no effect on my purchase decision. I usually sign up with a company whose name is given to me by friends or family that are happy customers. TV commercials are never taken into consideration for me."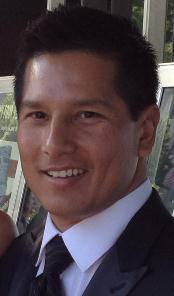 Javier Hernandez, 40
Arlington, Va.
Media Production
Married
"Price is the biggest deciding factor for me when buying home or auto insurance. For a long time I had renter's insurance with one company and my auto with another because it was cheaper that way. Now everyone loves to bundle services. My wife and I still have separate auto policies because it's cheaper to do so.
"I have Progressive, and when I wrecked my motorcycle they were very responsive. My local rep, Justin, was very knowledgeable about my options. I was actually surprised that it was taken care of so quickly.
"I had a [home] claim about six months ago that didn't go as smoothly. First, it was the first time I was made aware that my Progressive insurance policy was underwritten to a company in Texas. I called three times and I spoke with three different people, which meant I had to recap the last conversation with the new person each time. It was frustrating. Once the ball got rolling, though, my claim was resolved very quickly."
Brendan Coyle, 34
Virginia Beach, Va.
Active duty, U.S. Navy
Married
"I don't use a regular agent for my vehicles, but I insure them through a large company that offers excellent customer service over the phone. My home insurance is purchased through an agent. Being able to reliably contact someone for service when needed is important.
"Good coverage, reasonable rates and multiple options with regard to premiums/deductibles figure into my insurance-purchase decisions. I always start with my current insurance company. The only time I look beyond them is if they do not offer a specific product."
Bill Deale, 29
Los Angeles, Calif.
Television freelancer
Single
"I have a State Farm agent for renter's insurance and my California Earthquake Authority policy. I send a check to him once a year, and he sends me a nice Christmas card. My auto insurance has been through Geico since 2004 when I had to start carrying my own.
"Cost [is a major factor]. Renter's insurance and California Earthquake Authority coverage aren't expensive, but auto insurance prices are absurd in California, and I shop around online annually. So far, nobody has been able to beat Geico's price.
"TV advertisements keep me aware of what companies are out there—and honestly, there's no way I would have heard of Geico if they didn't advertise as much as they do."
Vanessa Pacini, 38
Brooklyn, N.Y.
Co-Owner, Café Ange Noir
Married
Pacini Moved to Brooklyn this summer from Nice, France with her husband and two children.
"Price and guarantee are the most important factors for us when we select coverage. Currently, my husband and I pay about $2,000 annually for disability and workers' compensation for our two employees.
"I haven't delved into my policy in detail, besides the most major components and deductibles on our policy. This hasn't caused me any problems yet; in fact, as a business owner I don't have time for it, so it's best if our insurer can take that out of my hands."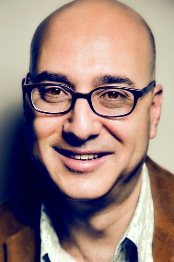 Brian August, 51
New York, N.Y.
Senior Vice President, Business Development, LionShare Media International
Single
"I have a regular agent who I deal with for home and auto insurance. His name is Gerard Devlin, and he always delivers personalized service and goes beyond normal responsiveness, which I consider important.
"I actually have read my insurance policy to see what it covers, because unfortunately, I used to be a lawyer."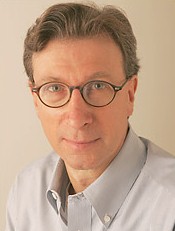 Harvey Araton, 58
Montclair, N.J.
Journalist and author
Married
Harvey Araton uses a local broker for his homeowners insurance, but not for his auto insurance. He did use the local broker for auto insurance, but once his two college-age sons joined the policy, the rates skyrocketed. He used Geico before moving to New Jersey and switching to the local broker, so he returned to Geico to get a lower rate—about 40% lower than what the broker offered.
"I'm probably paying more and being insured for more than I really need to be, but at the end of the day, it's easier to deal with a broker. It just seems easier when we have questions about [our homeowners policy] to be able to call a local office as opposed to some big company where you have to go through a million steps before getting someone on the line.
"I've had this experience with auto insurance: You get a different agent on the phone every time, you have to go through all the gymnastics of actually getting someone on the phone, and you never really trust that anybody really understands what the situation is and you know that you're getting a straight story."
"I haven't gone back to the broker to see how much they would charge [for auto] because I just assume that if I'm paying that much with Geico, I'll be paying as much or more with the broker."
"I think Geico's ads have been very effective in getting across the reputation as being the most reasonable of the auto insurance companies. Now, whether that's accurate or not, I don't know. But two things made me think 'Call Geico!' when my kids got on my policy and the rates were skyrocketing: One, their advertising campaign, and secondly, my prior dealings with them when I lived in the city and thought, 'Man, they're cheap!' They're the Coca Cola of auto insurance in this part of the country."
Jeffrey Weissman, 50
River Vale, N.J.
Owner of JA Visual Group
Married
"I have always worked directly with an agent. The agent is better able to explain the coverage of the policy and understands my needs because we have history working together. I've been with this agent for seven years.
"I typically ask my agent to shop my policy through a number of different underwriters, and different underwriters will give you different quotes for comparable policies. [My biggest deciding factor when purchasing insurance is] the cost in relation to the coverage—and they're not all equal.
"For certain policies that I have, I won't deal with companies that I've never heard of. For major policies that cover my company or my life insurance or my home, I try to deal with better-known, financially stable companies. I don't want to find that I've spent thousands of dollars in premiums with a firm that's not going to be solvent when the need comes.
"[When I submitted my last claim,] I was reasonably satisfied with how the company handled it, but not what they did after my claim was settled. When the office was burglarized, and the policy came up for a renewal, they said, 'No, we don't want to underwrite your policy.' They didn't even offer a rate. I left it to my insurance broker to find [a new policy] for us."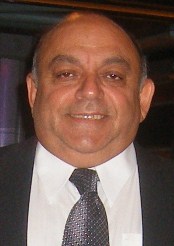 Sebastiano Cirmi, 59
Staten Island, N.Y.
Retired
Single
"I never know what I'm really insured for. Everyone should read [their policy] and ask what they are insured for, but no one does it.
"To me, [insurance TV advertising] is full of crap. I had Allstate for four years. Then I see the advertising that if I don't have an accident for a year I get a check. I called my agent. He said it is not for New York. Why are they doing that?"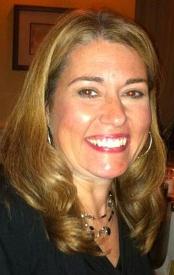 Valerie Veith, 40
Belmar, N.J.
Account Manger
Single
"Having my own agent is not important to me. It would be if I had a lot of claims, but I haven't had many. I'm with New Jersey Manufacturers and they've done an excellent job with the few claims I've had to put through.
"I haven't studied my policy, but I've read it. But my agent is very good about explaining what my policy covers and any additional riders I may need to have covered, such as earthquake, expensive jewelry, antiques and flood."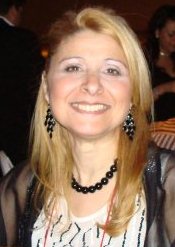 Giuseppa Scire, 53,
Staten Island, N.Y.
Hair Stylist
"I was absolutely not happy with my last claim experience—[insurance carriers] are only protecting themselves, not the consumer. I had water damage in my basement. I called my insurer. I waited three weeks for someone to show up, only for them to tell me I was covered for nothing. They just walked away from me.
"Yes, I have an agent. I think it is important to have an agent, but what are they doing for me? I can call the company to deal with a claim.
"I never read my policy. I don't know what I'm covered for and what I'm not, like most American people don't. It only hits you at a time like this when a disaster strikes and you realize that you're covered for nothing. Insurance companies have a way out to make sure that you are covered for everything else except for whatever you need it for."
Don Mentiply, 36
Knox, N.Y.
Small-business owner
Married
"It's good to have a person you know who you can talk to, in order to get a personal opinion on different coverages; not just geckos or Flo."