Professional athletes are the ultimate high-net-worth customers. In 2010, average minimum wage for NFL rookies was $325,000, going up to $395,000 in a player's second year and $470,000 in their third year. Average player salary, with both stars and rookies taken into consideration, was $1.1 million in 2010–for careers that typically last less than 10 years. Expensive houses, powerful cars, jewelry and high-end collectibles are all part of the picture.
But what happens when things go wrong? "Broke," a recent episode of ESPN's "30 for 30" series, examined bankruptcy among professional athletes. According to Sports Illustrated, 78 percent of former NFL players go bankrupt after 2 years of retirement; 60 percent of former NBA players are broke within 5 years of retirement. Reasons include bad investments, excessive lifestyles, trusting family, friends or unscrupulous financial advisors, and simply failing to plan for life after retirement.
The average agent and broker may not have sports superstars as customers, but you can still learn a lot about how to advise high-net-worth clients by studying the lifestyles of the rich–or broke–and famous.
Read related: "Educate the High Net Worth Customer."
Donnie Nickey, former Tennessee Titans safety and 8-year NFL veteran, is now a financial advisor with Stonebridge Advisors in Brentwood, Tenn. His clients include players from the NFL, NBA, PGA and NHL.
His story is a cautionary tale. After his rookie season in 2003 when he saw how "taxes, lifestyle and family pressure" affected his net worth, Nickey asked his agent to find him a CPA and financial advisor. Believing he was in good hands, he touched base with the advisor about once a month. Three years later, he noticed excessive commissions for seemingly meaningless trades in his brokerage account. Investigating further, Nickey found he was being "churned" by his financial advisor.
"Unscrupulous agents and financial advisers have taken millions and will continue to do so as long as there is professional athletics," he said. "I feel like I have been called to educate other current and former athletes on how to make the money they earned through sweat, blood and tears last a lifetime–or at the very least, springboard them into a successful second career."
The rags to riches phenomenon—taking a college student to millionaire in the case of first- and second-round draft picks—skips much of the learning experience and knowledge that a typical high-net-worth client attains over the course of his career, Nickey said. Once a rookie makes the team, the player development director puts together a curriculum for financial and life skills training. But many of these advisors are trying to climb the ladder into a front office or full-time coaching position and don't have the player's best interests in mind.
Read related: "The Great Underserved Niche: High Net Worth Clients."
"Wealthy families spend time and effort grooming their younger generations on some of the skills necessary to preserve the family's assets," he said. "Professional athletes get a crash course in wealth management over a 3-day period at the annual NFL Rookie Symposium. " Ultimately, "the responsibility of protecting the athletes' assets relies squarely on the athlete himself."
Expensive homes, collectibles and cars are a huge temptation for professional athletes, Nickey said. When he was picked in the fifth round of the NFL draft in 2003, Nickey believed he had earned the right to buy a new car. Luckily, the scale of expense is often dictated by the signing bonus, and he ended up with a $40,000 truck instead of a $150,000 Lamborghini. "While it's not a bad thing to reward one's hard work, it is the place of the athlete's financial team to step in and make sure he is getting a good deal and that he understands how quickly automobiles depreciate in value and how that affects his net worth overall," he said. "Real estate should be a decision made with the athlete's budget, salary, health, draft status and the prospective real estate market all in mind. This is where a trusted advisor can make a huge impact on a player's future. It is all about taking the time to advise the player and teach them, starting at a very basic level, about finance and the time value of money."
Read related: "The Value is in the Service."
The biggest difference between counseling typical high-net-worth clients and a professional athlete is "taking an educational role and understanding the pressures on the athlete resulting from the family and friends' perception that he has a money tree that an NFL team just planted in his back yard," Nickey said.
Although your client roster may not include any professional athlete superstars, the average insurance agent should apply the same skills to educate his or her customers.
"Earning anyone's trust is something that takes time," Nickey said. "Athletes have been overloaded with caution and horror stories of athletes who have been taken advantage of and lost millions of dollars. This makes athletes very unwilling to trust anyone in a suit and very skeptical of financial professionals…Total transparency of fees and performance, education and most importantly communication are the keys to earning the player's trust and developing a lifetime relationship. This is no different than an average insurance agent gaining the trust of a new client, other than the fact that they are in their early 20s when they are coming into a lot of money. Respect, like money, takes lots of time to accumulate and just seconds to lose
Click through to view 5 horror stories of athletes who went from having it all to having nothing at all.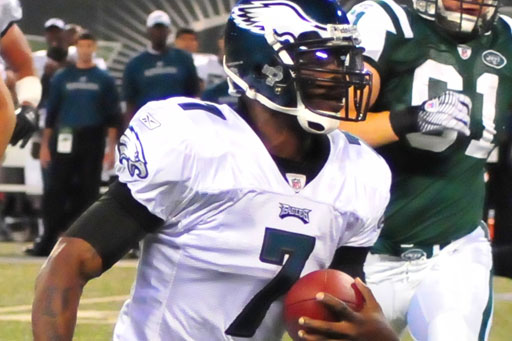 Michael Vick
Vick's salary from the Atlanta Falcons was $11.4 million in 2006. In August 2007, he pled guilty to federal charges of financing a dogfighting operation. He reported to a federal penitentiary, where he worked for 12 cents an hour after being convicted of running a dogfighting ring.
Throughout his early career, Vick helped friends and family buy cars and homes and gave them spending money. He got wrapped up in about 20 different business ventures, had various real-estate holdings spanning across multiple states and owed child support. Vick ultimately filed for bankruptcy. After his release from prison he got a big break in 2011 when he signed a $100 million contract with the Philadelphia Eagles.
Vick is now paying off debt and back taxes through a court-approved restructuring plan. He pays an estimated two-thirds of every dollar he earns to creditors and the government. So far he has paid more than $11 million in taxes, $9.2 million to creditors and $2.7 million to lawyers and accountants. Whatever is left goes to child support and living expenses, limited to $300,000 a year.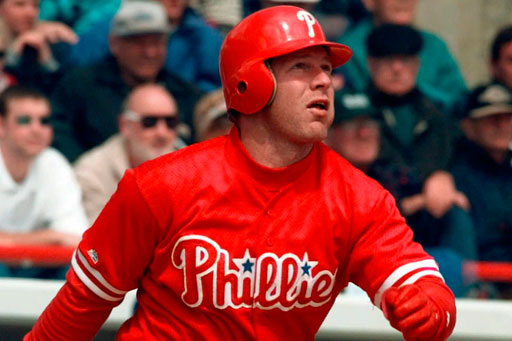 Lenny Dykstra
Dykstra enjoyed a 12-year career with both the Mets and the Phillies until 1996. At one point, he owned an $18.5 million mansion in California. He did a short stint as a stock-picker with CNBC's "Mad Money" program and in 2008 had a net worth of $58 million.
Everything changed after he was caught up in a steroid use investigation in 2007. Although Dykstra denied using drugs, his brother came out as his supplier. His entire family disowned him because of alleged debts and his wife filed for divorce. An extensive article about an ESPN.com investigation in April 2009 went into greater detail, asserting that Dykstra has been the subject of at least two dozen legal actions since 2007. He filed for bankruptcy in 2009.
In March 2012, Dykstra was sentenced to 3 years in prison following a no-contest plea to charges of grand theft auto and filing a false financial statement. According to court records and press reports, Dykstra and confederates obtained automobiles from various car dealerships using falsified bank statements and stolen identities. He was unable to post $500,000 for bail and was appointed a public defender for the trial. Former teammates say the transition from being a professional player to a normal life was hard on his high-energy, competitive personality.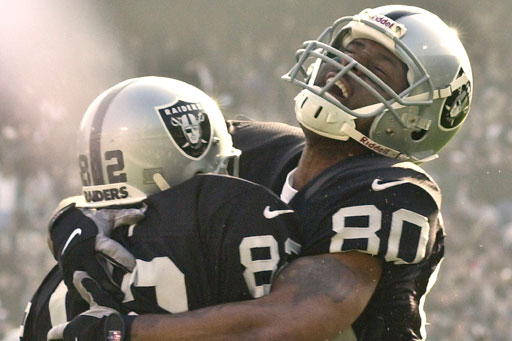 André Rison
A former NFL wide receiver for the Colts, Falcons, Browns, Jaguars, Packers, Chiefs and Raiders, Rison's career spanned from 1989 to 2005. In "Broke," Rison recounts the confusion he felt on seeing a large amount of his first paycheck set aside for taxes. He had strings of bad luck and poor planning, including when the team he was playing for moved to a different city after he had already purchased a $2 million house.
Rison wasn't a discerning investor. He once spent $29,000 on recording equipment. In the documentary, Rison tells stories about players attempting to outdo each other by having the most expensive, newest car in the lot. "How much is this one?" Rison said. "It doesn't matter, just get it."
Poor planning and paternity suit debts eventually led him to declare bankruptcy. Afterward, Rison wised up and returned to Michigan State University to complete his degree. He now works as a student assistant football coach for the MSU Spartans.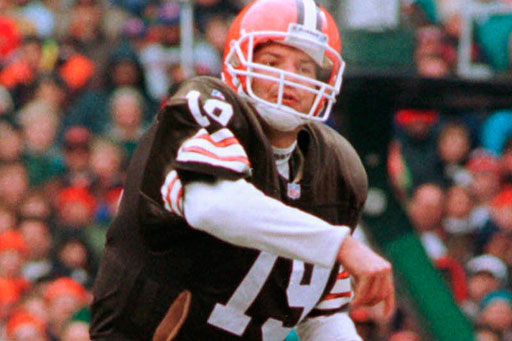 Bernie Kosar
Kosar was once considered the smartest player in the NFL. What he lacked in physical prowess, he made up for in mental acuity. To play with the Cleveland Browns, he avoided signing league paperwork and ended up with a contract for $5.2 million, earning an estimated $19 million throughout his career.
But family troubles, a divorce settlement and real estate investments put a strain on his finances. He spent more than $4 million in court costs and a divorce settlement. He alleges his father used a lot of his earnings to pay off debts and a mortgage and believes that he supported anywhere from 25 to 50 families before retiring in 1997 after 12 seasons. He filed for bankruptcy in 2009.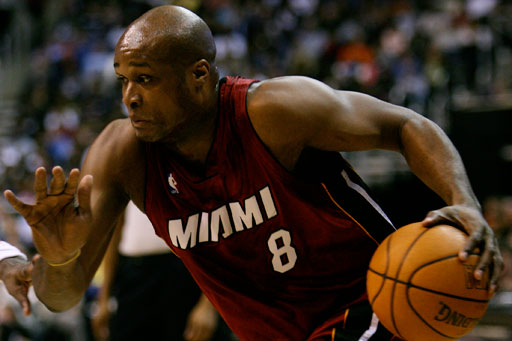 Antoine Walker
A three-time NBA All-Star, Antoine Walker earned $110 million with the Celtics, Mavericks, Hawks, Heat and Timberwolves. He invested in real estate during the 1990s bubble and was living a lavish lifestyle that allowed him to bankroll a posse of friends and gamble away as much as $800,000.
But it all ended when the housing crisis hit and banks came looking for Walker, the personal guarantor of several holdings. One of his advisors, Fred Billings, was convicted of running a mortgage scam. Walker himself was charged with three felony counts of writing bad checks to cover gambling debts. He filed for bankruptcy in 2010.
Today, Walker blames himself for most of his money problems. He cautions younger players to wait until they have retired before investing, because he found it too difficult to keep track of his money while focusing on the game.