Halloween is known for tricks, terror and treats. However, hapless party hosts, pumpkin patch proprietors and corn maze meanderers have haunted courts. Click through to read about 5 claims lawsuits that would send a shiver down the spine of any agent or broker.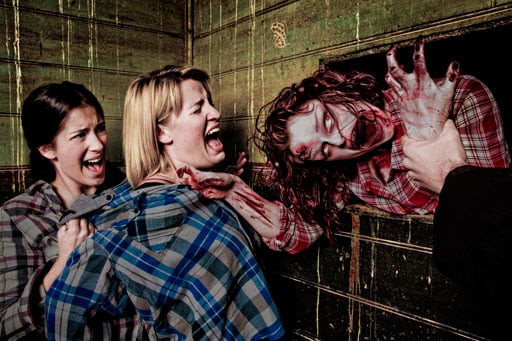 Haunted Houses
The Haunted House Assn. estimates that more than 2,000 haunted attractions operate each year. This seasonal industry leaves a lot of room for disgruntled customers, so owners beware: Insure your attractions properly, or you're in for a scare.
In the case of Deborah Mays v. Gretna Athletic Boosters Inc., defendants operating a haunted house at the Mel Ott Playground in Gretna, La., were taken to court by the plaintiff, Mays, who became frightened when an employee jumped out at her. Mays ran into a cinderblock wall covered with black fabric and needed two surgeries to repair her broken nose.
The court found the defendant had "no duty to protect Mays from her reacting in 'bizarre, frightened and unpredictable ways'" because that is the natural and expected reaction to haunted houses. Duty of care owed to haunted house patrons is different because courts recognize they are intended to scare people and accomplish that end by producing an environment with limited lighting and scary surprises.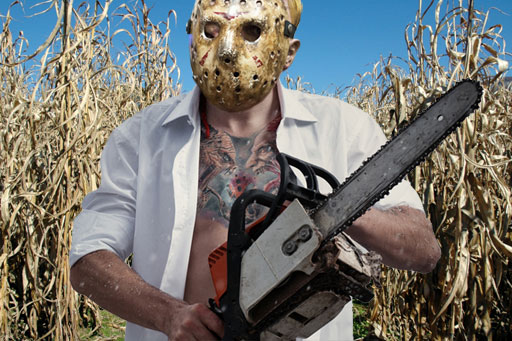 Maze of Litigation
With the holiday's propensity for themes of bones, blood and gore, it's no surprise that Halloween accidents can be dangerous or deadly.
In the case of Durmon v. Billings, the plaintiff met with a figure dressed as Jason Voorhees from the popular horror film "Friday the 13th" while walking through the defendants' corn maze. The character approached "Jason," who wore a costume and mask, and wielded a running chainsaw above his head. The plaintiff attempted to run away, but fell and broke her leg.
In the lawsuit, the plaintiff charged the maze owners with negligence for the muddy condition of the field and for allowing "Jason" to use an instrument that could have harmed her. The court found that, upon entering the maze, the plaintiff had paid to be frightened and that the maze's condition was obvious. Therefore, the defendants were not responsible from protecting her from Jason.
If the defendants had failed to mention to their insurers that they operate a corn maze on their land, any accident occurring there would not have been covered by the insurance policy. If found at fault for an accident, the defendants would be solely responsible for paying the settlement.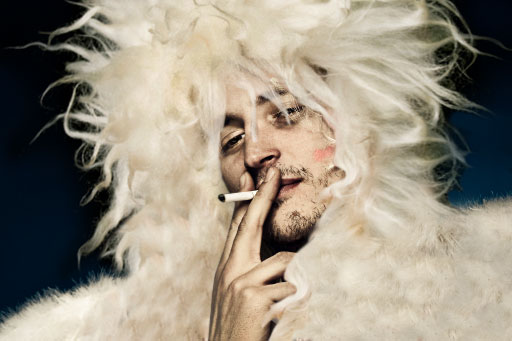 Costume Coverage
Gone are the days when a sheet with two holes for eyes constituted a costume. Those trying to circumvent the expense of Halloween by making their own costumes should use common sense around hazards like candles or fireplaces and be sure to read all manufacturer warnings.
Susan and Frank Ferlito attended a Halloween party dressed as Little Bo Peep and one of her sheep. Frank lit a cigarette and ignited his sheep costume, which was constructed from Johnson & Johnson cotton balls. A jury found the couple 50 percent at fault, but still awarded the Ferlitos a combined $625,000 in Ferlito v. Johnson & Johnson.
The district court granted Johnson & Johnson's motion for judgment notwithstanding the verdict. On appeal, the court affirmed the district court's decision to set aside the jury verdict, and noted that cotton is a "simple product with all its essential characteristics apparent, including flammability." Failure to warn was not found to be proximate to the cause of the injuries the plaintiff sustained and he had not testified that he would not have used the product if there had been a warning.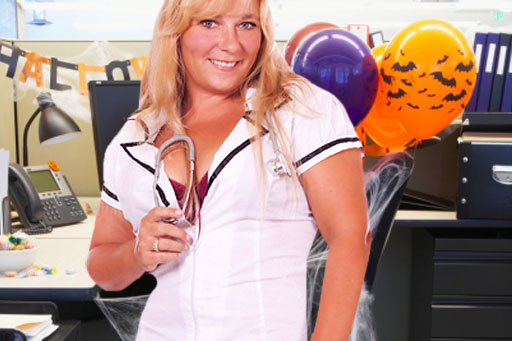 Risqué Risks
Issues can arise when adults wear costumes—especially those considered to be provocative—to work. Sexual harassment and other actions that fall under behavior related to hostile work environments have become prevalent in employment law disputes.
A female sales employee filed a sexual harassment lawsuit when a male manager made lewd comments about her doctor costume. He unbuckled his pants, motioned to his groin, and said, "Here, Doctor. It hurts here." The defendant was ordered to pay a civil penalty of $50,000 and related attorney fees for the plaintiff at the conclusion of Devane v. Sears Home Improvement Products Inc.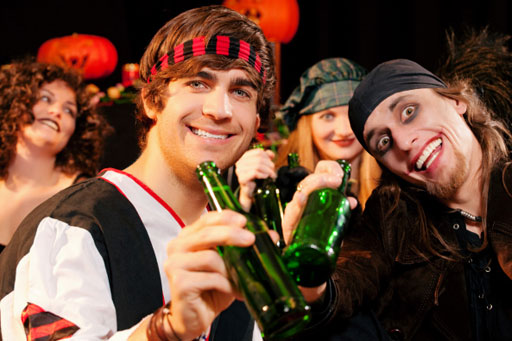 Party Precautions
Megan Duskey went to the "Haunted Hotel Ball" hosted by Palmer House Hilton in Chicago in 2010. Instead of a fun night with friends, Megan fell four floors to her death after attempting to slide down a railing and suffering head trauma.
Her parents filed suit in July of this year, alleging negligence on the part of Palmer House Hilton as well as the event companies hosting the party. The suit claims that the hosts and hotel allowed guests to consume unlimited amounts of alcohol and failed to provide adequate security. The plaintiffs seek more than $500,000 in compensation for their daughter's death.