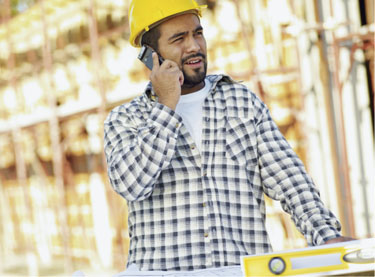 I arrived at my office at the usual 8:15 a.m. with my coffee mug, briefcase and workout bag. Two Hispanic men in painters' clothes were already at my office awaiting my arrival.
"Buenos dias, senora," they each said with a smile.
"Buenos dias, Jose; Buenos dias, Francisco. Como estan?" I chirped back.
Jose and Francisco needed a certificate of insurance for their painting business. They have been customers of Soderberg Insurance in Lynnfield, Mass. for many years. They were referred to us by Reynaldo, who was referred to us by Ignacio…who was referred to us by Miguel…and so on.
When I began working full time at the agency in 1986, we had no Hispanic clients. In 2012, the agency client base is approximately 35 percent Hispanic—and this percentage grows every year. Homeowners' and Auto insurance sales predominate.
When we decided to pursue the Hispanic market, we wondered if it was a prudent decision; the majority of our client base is still non-Hispanic. But agencies like ours have to think ahead, and so we made a business decision several years back to target the fastest-growing community in America for the purpose of expanding our business within this community and establishing ourselves as leaders in the Hispanic marketplace.
Here are three practices we've employed that any agency looking to increase its presence in the Hispanic market can utilize:
1. Spanish Speaking; Family Focus: We require that all staff members include in their email signature line the statement "Se habla Espanol." This statement is also on all of our business cards. In addition, we remind email recipients (in English) that we are a family-owned and managed business. Family is crucially important to the Hispanic customer, and they appreciate the fact that we are two generations of family working side-by-side at the agency.
We have a "service team" arrangement at Soderberg Insurance Services. For customers who have a limited knowledge of English, one Spanish-speaking representative is teamed with a non-Spanish speaker to accommodate our client on servicing issues. Additionally, we have created a special stamp that we use on personal correspondence and policy forms that are written in English. In Spanish, it reads: "If you do not understand the content of this correspondence, please consult with someone who can translate this document for you."
2. Face-to-Face: The Hispanic client greatly prefers to meet face-to-face. Therefore, the types of policies we sell to this market reflect this cultural norm. Even for routine issues such as billing or coverage questions, the Hispanic client will often seek the answer to his question in person.
Hispanic clients will often be accompanied by a friend or a family member, and they will refer us—regularly—like no other customers. Every one of our agents is told to "ask for the referral."
3. Market, Market, Market…the Old-Fashioned Way: Establish yourself as an expert in this marketplace by keeping track of your successes and sharing them. Be sure to promote yourself on your website and in your marketing materials as a leader in your particular area of expertise. Gradually, your reputation will speak for itself.
Soderberg Insurance has experimented with Spanish print advertising, but often the respondents assume the entire staff is Spanish-speaking, which is a mistake. We also have sponsored Hispanic festivals for greater visibility. These are soft-marketing methods and have intangible results.
However, the Hispanic market "advertising" that works for us has been through relationship marketing—aligning ourselves with the successful realtors, lenders and accounting professionals who are in a position to refer us business.
Members of the Hispanic market still communicate the old-fashioned way…in person. Your team needs to build relationships and trust with the target market by which you want to be recognized—and our referrals call us or are amenable to receiving our call because we were put in touch the way people used to be put in touch with each other: through personal introduction.