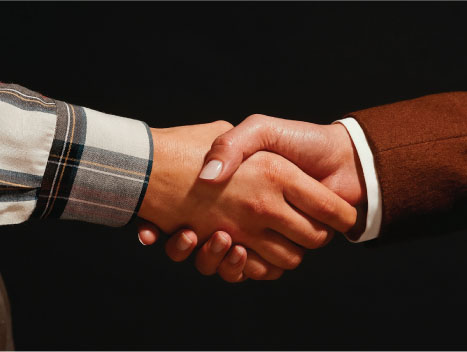 For many businesses, the start of the 2012 U.S. East Coast hurricane season coincides with a particularly precarious time: Although the economy in some areas of the world appears to be edging toward recovery, budgets remain tight and insurance rates for Property Catastrophe coverage are up as much as 25 percent.
Against this backdrop, agents and brokers have a critical role to play in supporting their clients. With catastrophic risks looming, they can help clients with pre-loss planning.
Should a loss occur, they can guide clients through the catastrophe-claims management process. Agents and brokers who excel in both areas bring substantial value to their clients that can strengthen relationships and enhance their business.
An effective property-insurance program starts with a thorough understanding of a client's exposures. Supplement what clients share in routine fact-finding meetings by gleaning information from client Websites, financial filings, investor communications and through news sources. Google Maps can help verify client locations.
In arranging coverage, be sure to understand the basis of valuation for each asset. Is it replacement cost, actual cash value or selling price? Match the property-insurance policy wording accordingly. Compare any publicly available information to the schedules in the policy, note any discrepancies and discuss them with the client. This is especially critical if the policy contains coinsurance provisions or margin clauses.
If the client is involved in manufacturing or distribution, note any and all interdependencies among various facilities. Does the client manufacture at one location and transport products to another site for distribution? Assess any potential exposures, especially those involving time-element issues: These are becoming challenging for underwriters in light of the substantial losses last year from Thailand and Japan.
Regularly discuss with your client any changes in their business plan, including acquisitions, divestitures and plans for expansion or joint ventures. Most importantly, as always, be sure to document everything in writing.
Begin pre-planning for a potential cat loss by reviewing the property-insurance policy with the client and members of the broker team. Make sure everyone knows what's in the policy and then move forward with the following steps:
Set up a claims team in advance of any potential event. Work with the client to interview different experts ahead of time. That will help everyone think through the process and set the protocols before a loss occurs.
If possible, identify a claims adjuster who is agreeable to all parties and have them written into the policy. This is especially important if there are multiple property insurers on a program.
Help clients develop procedures and protocols for the business units so they can refer to them in the immediate aftermath of a loss.
Use the value-collection process every year to educate the client on Property Damage and Business Interruption coverages so they understand what's in their policy.
Review all client locations in catastrophe-prone areas. This will help you and the client assess the adequacy of limits and make any necessary deductible calculations.
Understand deductibles and how they work. The policy might have a straight dollar deductible, percentage deductible or aggregate deductible. With a percentage deductible, know the values subject to the percentage. Are they reported values or actual values? Will the deductible be applied separately to buildings, contents and business interruption? If there is a waiting period of 24 hours, is that one day, or three eight-hour shifts? Make sure everyone understands how deductibles will be calculated in the event of a catastrophic loss.
Review the business-continuity and loss-mitigation plans and ask if updates are needed.
Communicate the property-policy obligations and opportunities. Each policy has provisions in the wording that your client needs to understand. There are policy provisions to get advance payments in the event of a loss. Be sure claims-preparation fees are included.
Understand timing requirements for reporting a loss. Is it 30 days, 60 days? If there is coinsurance or a margin clause, make sure the client understands where that is, what it means and how it will apply in a loss.
Document any exclusions or onerous conditions. There may be definitions for flood that delineate where the flood exclusions or other provisions apply. Document the covered property and the covered perils.