With 2012's first quarter in the books, executives and industry observers have noted that property and casualty pricing remains on the upswing.
There are still varying opinions about whether the increases are uniform across all lines, and whether these increases are enough to declare that a hard market has arrived. But more appear willing to lean in that direction now compared to comments made after fourth-quarter results were released.
Following are observations from industry leaders made during conference calls and in recent analyses in response to 2012 first-quarter results.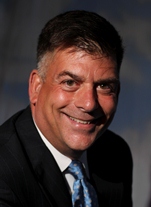 Ken A. Crerar, president and chief executive officer of the Council of Insurance Agents and Brokers, made perhaps the most definitive statement regarding the state of the market, stating that the market has made a hard turn.
"We've been cautious up to now about declaring a market turn, but I think it's reasonable to say that the market has made a hard turn after two quarters of price increases and tighter underwriting," says Crerar.
"It's difficult to predict length and severity, but the market has turned."
CIAB's latest quarterly market survey shows pricing for small, medium and large commercial accounts up an average of 4.4 percent during the first quarter.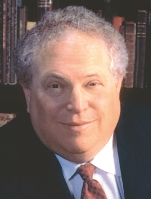 Crerar's outlook is in line with observations made by W.R. Berkley Corp. CEO William R. Berkley, who said in a first-quarter conference call that a turn toward a hard market cycle is more visible now.
But Berkley added that such a turn could spell trouble for some insurance company somewhere that will be "stupid" and not increase rates.
"Hard markets always start this way and then something happens," which leads to "dire financial difficulties," said Berkley. Companies run into trouble, he said, when they have to begin paying for their underpriced past.
"It happened to AIG [American International Group Inc.] but AIG got bailed out by the government," Berkley said. "Look at all the billions of dollars of deficiencies they had to make up for."
No one knows "where and what is sitting out there," but "usually someone doesn't have the ability to make it through" the cycle turn, Berkley continued. "I don't know who that's going to be and I can't tell you for sure."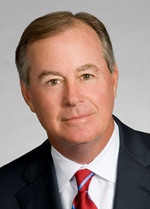 At the other end of the spectrum, Markel Corp. President and co-Chief Operating Officer F. Michael Crowley indicates talk of a hard market may be premature because insurers are not exhibiting the same underwriting discipline for new business as they are for renewals.
In a first-quarter conference call, Crowley says Markel has heard from its agents that "some carriers are raising rates substantially [at renewal], and yet they are being very competitive on new business—not following the same [underwriting] philosophy."
The company's executives say positive rate increases are spotty, depending on the line.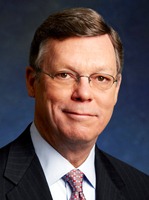 J. Patrick Gallagher, chairman, president and chief executive officer of brokerage Arthur J. Gallagher, also said pricing is not yet in line with what is seen in a traditional hard market.
During a first-quarter conference call, he said prices are continuing to increase, but not dramatically as is seen in a hard market.
"By and large, we are not seeing decreases," he said.
Carriers are asking for rate increases, especially on workers compensation and property business, and they are getting it, he noted, but some select lines remain competitive.
In another observation, Gallagher said business in the wholesale markets is growing as standard-lines carriers back off of risks traditionally handled by wholesalers.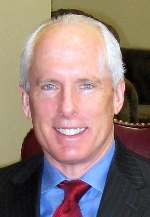 In MarketScout's April analysis, MarketScout CEO Richard Kerr expanded on the notion that admitted carriers appear to be in the beginning stages of ceding risks back to the excess and surplus lines market.
Kerr said, "Recently, we have noticed admitted and non-admitted insurers are pricing similarly. Historically, there has been a considerable difference in the underwriting approaches among the various types of insurers. The recent similar pricing strategies could ultimately lead to more business for the non-admitted insurers as admitted insurers begin to restrict their risk appetite and simply decline to write tougher accounts."
MarketScout's April Market Barometer showed commercial P&C rates up 3 percent for the month.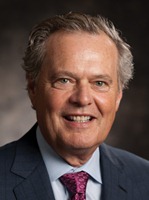 RLI Corp. President and Chief Operating Officer Michael Stone provided further evidence that complicated risks are moving back to specialty and non-admitted carriers. SNL Insurance reports that in a recent conference call, Stone described E&S casualty as a "real bright spot."
Regarding standard carriers, Stone said he is "certainly … seeing them pull back a bit," according to SNL.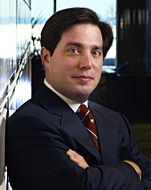 W. Robert Berkley, president and chief operating officer of W.R. Berkley, also observes a gradual increase in the flow of submissions to the specialty market, but he says some carriers "don't seem to fully appreciate that things are changing."
He says there remains a set of irresponsible companies, but they serve as a "hindrance, not a barrier" to the market shift that is underway.
"There is somewhat of a lopsided barbell in the marketplace between those that are seeking rate adequacy and those that don't get it," Berkley says.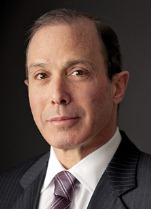 Evan G. Greenberg, chairman and chief executive officer of ACE, says the first quarter was "the strongest quarter yet for rate increases, which were more broad-based."
Rates for business in the U.S. were up 3.6 percent, he adds. Pricing improved in many property and casualty lines and "modestly improved" in some casualty classes, according to Greenberg.
Pre-tax catastrophe losses including reinsurance reinstatement premiums were $19 million compared to $489 million during 2011's first quarter.
Greenberg says the company improved retention and increased new business while staying away from some lines, such as general workers' compensation in the U.S., which continues to be underpriced.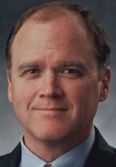 XL Group's Chief Executive Officer Michael S. McGavick cited improved pricing as one reason for a 10 percent increase in first-quarter gross premiums written.
He said, "Pricing improved in each month of the first quarter. North American property and casualty rate growth was 5 percent in the first quarter and rate achievement was accelerating throughout the quarter."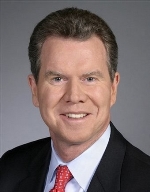 Despite a $207 million drop in net income for the Hartford's commercial-insurance segment, the company achieved 7-percent rate increases for small and middle-market accounts and 14 percent increases for middle-market workers' compensation.
Chief Executive Officer Liam E. McGee says "P&C commercial's pricing momentum continued and retention remained strong."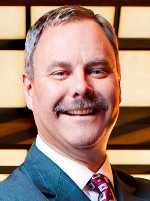 Chubb Corp. President of commercial and specialty lines Paul J. Krump says, "We are pleased with the [Chubb Commercial Insurance]'s average U.S. renewal rate increase in the first quarter of 8 percent, continuing the rate momentum that we have been discussing."
He says the first quarter saw renewal-rate increases across the board in U.S. commercial and specialty lines.
"Further evidence of continued rate momentum can be found in the growing proportion of our accounts that are renewing with rate increases," Krump adds.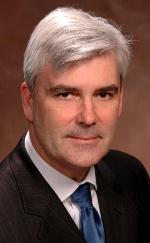 Liberty Mutual Chief Executive David H. Long says improvements in U.S. commercial-lines pricing helped the company increase first-quarter net income by 26 percent compared to a year ago.
He says increasing rates are a welcomed development "in light of the chronic underpricing in many of these lines, particularly workers' compensation."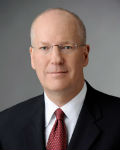 Daniel S. Glaser, group president and chief operating officer of brokerage Marsh, says rate increases are more noticeable in property lines compared to casualty.
In the United States, property, workers' compensation and excess casualty are all up moderately, he says, while general liability and directors and officers insurance are still down. In other parts of the world, rates are mixed.
Glaser says, "You have to look at what geography you're talking about and what line of business you're talking about. [The pricing environment is] very segmented, and since we participate across all of those segments, its muted from our perspective."