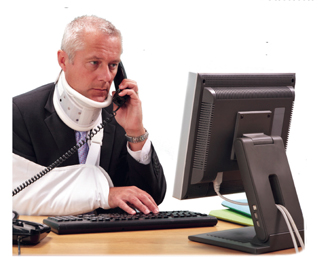 It is unclear as to whether New York legislators will be swayed by the recent developments in Florida, but there is no denying that the case for reforming New York's flawed "no-fault" auto insurance law is gaining momentum with some high-profile busts and stiff regulations (See Reporters Notebook on page 12 for the crackdown on unsavory doctors).
On Feb. 29, federal authorities unsealed a substantial indictment implicating 36 suspects for a scheme dating back to at least 2007. The same day, authorities apprehended 35 defendants—including ten doctors and three lawyers—allegedly involved in creating clinics in and around New York City that habitually billed auto insurers for treatments that were either medically unnecessary or never rendered.
According to the indictment, this network of clinics cheated auto insurers out of more than $275 million while taking full advantage of the state's personal injury protection (PIP) system, whereby drivers and passengers can obtain as much as $50,000 in benefits for accident-related injuries, regardless of fault.
Charges include conspiracies to commit racketeering, healthcare fraud, and money laundering. The indictment reveals that some of the defendants received cash kickbacks for patient referrals, while patients were coached about which fake injuries to claim.
In the case, U.S. v. Zemlyansky et al, U.S. District Court, Southern District of New York, No. 12-cr-00171, prosecutors assert that two defendants, Mikhail Zemlyansky and Michael Danilovich, directed one of the two primary operating branches, while defendants Yuriy Zayonts and Mikhail Kremerman operated the other. The whereabouts of the 36th defendant are unknown at this point.
This case underscores what Allstate Corp. describes as a statewide "insurance fraud crisis." P&C insurers have long bemoaned that the New York auto market is one of the most difficult in the country in which to make a profit, and with good reason. In a study released last year, the Insurance Research Council (IRC) reported that 20 percent of no-fault claims in the Big Apple in 2010 had elements of fraud, and as many as one-third of claims appeared to be inflated. Moreover, the Insurance Information Institute (I.I.I.) estimated last year that insured drivers in the state annually made more than $200 million of excess premium payments because of fraud.