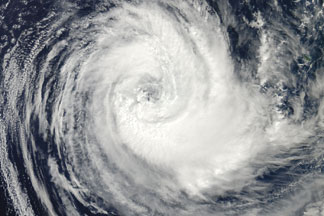 Some hurricane-prone states are skimping when it comes to infrastructure safety. This news comes from a recent analysis of residential building codes in 18 Gulf of Mexico and Atlantic Coast states administered by the Insurance Institute for Business & Home Safety.
This assessment of individual states' residential building code system measured three elements: code adaptation and enforcement, code official training and certification, and licensing requirements for construction trades.
Based on these factors, the 18 states were each assigned numerical safety values between 0 (unsafe) and 100 (safe). Of these, 13 states earned scores above 50:
Florida (95)
Virginia (95)
New Jersey (93)
Massachusetts (87)
South Carolina (84)
Connecticut (81)
North Carolina (81)
Rhode Island (78)
Louisiana (73)
Maryland (73)
Georgia (66)
Maine (64)
New York (60).
Five more states achieved scores less than 50 points:
New Hampshire (49)
Alabama (18)
Texas (18)
Delaware (17)
Mississippi (4).
Of the low-scoring states, none had enforcement officials. Alabama and Mississippi alike both additionally lacked a universally adopted safety code.