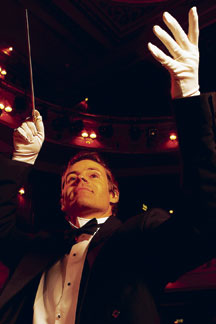 We anticipated it for years, and it's finally here: the dreaded hardening market. Anticipated as a gradual swing taking place during a 36-month period, this market accentuates the leadership vacuum in our industry.
While we acknowledge there are sophisticated agencies in the marketplace, they are more the exception than the rule. Ours is a small business industry, which typically signifies a business with little structure. These agencies do not have detailed marketing and business plans, do not follow sales processes, have not created business budgets and take orders rather than selling products. Most have an inventory of nine coverage lines to sell, yet they only offer three. These agencies provide what the customer asked for rather than selling additional value.
Related: Read a previous column by Tom Barrett "NU Waves."
So why do we think we have a vacuum in the leadership of our industry? As agency team leaders, we owe more to our team members. And if you haven't heard, beware: Commissions will begin to decrease. After a decade of a soft market where we have been underpaid and overworked, we're about to get hit with a double whammy.
Add this to the fact that rates are beginning to increase, carriers and agency appointment qualifications are tightening and carriers are requiring minimum performance standards and you will see a real need to have someone leading your organization.
Related: Read another column by Tom Barrett "Sitting on a "Goal Mind."
Now is the time to prepare for this new reality. Focus on these 10 areas to put the leadership back into your agency.
Leadership requires effort. Being a boss is not being a leader. Management controls and directs people. Leadership has none of those characteristics, but instead requires motivation and coaching. The effort includes understanding where your agency is headed and how you are getting there. It also requires developing plans and budgets and following a relatable sales process. In these changing times, the road map directing your agency is crucial. Seek out the skills, knowledge and effort needed to accomplish your goals.
Leadership requires followers. Being a leader is not an assumed role, but one earned through the proper selection of key positions in the agency. Criteria exist for choosing competent CSRs. Those criteria are considerably different from the traits and characteristics required of top-performing producers. Strong leaders know how to choose the appropriate personnel and orchestrate the mission and process of the agency. Remember, if they don't respect you, they won't follow you.
Leadership is being a maestro. Take the time to learn and understand an individual's unique traits and how they align with the work environment and job description. Employees need to fit within the framework for cooperation between leadership and team members. As maestro, coach and motivate employees and managing their stress and conflicts to help them grow and improve their skill sets.
Leadership demands accountability. As the leader, you create benchmarks for employee performance that lend to your internal work ethic and culture and instill in your employees job satisfaction and company loyalty. Leaders develop annual goals and objectives with employees and constantly provide feedback. This creates an environment of accountability for all involved.
Leadership creates culture. Create an environment where everyone strives to put clients or prospects in a better place than where they were found. This creates a positive customer experience, which leads to a unique and memorable contact with your agency. The payoff is loyalty, retention and long-term relationships, leading to cross-sales opportunities, referrals and increased income and agency equity for the owner. Leaders have a focus on total enterprise value.
Leadership requires honesty and humility. Your employees are always watching you—if not your team members, then your friends and neighbors. After all, you are the franchise in your community. Openly displaying honesty, integrity and candor when regularly communicating to your team indicates your moral compass points in the right direction. Arrogance, deceit or acting with anything less than pure integrity creates a distrust that can destroy your team. Leaders are open, honest and direct with their team on all occasions.
Leadership means you. A leader within an organization bares its standards. The direction, culture, reputation, work ethic and professionalism all start with your behavior, because your agency and community watches you. It's an enormous responsibility and not everyone can carry the load. But as the leader in your organization, your dreams and accomplishments begin with your personal actions. Leaders understand they drive the reputation of their companies.
Leadership requires conditioning and endurance. Having the responsibility to open and close the agency day in and day out isn't a burden. It's a privilege. It's an incredible amount of responsibility, but effective leaders understand they set the pace for the rest of their teams. To expect strong earnings, good production, long work hours and company loyalty, then lead by example. Be careful what image you project to your team, as they typically mirror that same image to you and to your clients and prospects.
Leadership is power. Al Capone once said, "You can get much farther with a kind word and a gun than you can with a kind word alone." Well, that was Al—leadership power is much more than the simple use of force. Leadership is influential, to persuade people to act toward goals.
Leadership is the most reliable predictor. According to the Hay Group, a global management consultancy, there are 75 key components of employee satisfaction. Of those, the most important is communicating three key areas to the team: understanding the overall business strategy, helping employees understand how they can contribute and sharing information about progress. Trust and confidence in leadership is vital to team satisfaction and company success.
In this time of rapid change, step back and evaluate the leadership of your agency, and the vision of where you're going. Develop a plan and convince employees to understand how they can assist.
Related: Read the article "Structure Creates Revenue" by Tom Barrett.
This may seem off-topic for a sales column, but without proper leadership, you'll have no journey. It will be an awkward and predictably bumpy ride.