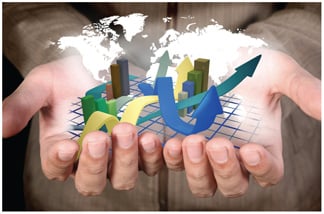 While almost every insurer has implemented a claims system and still others have more than one, most have not taken advantage of the wealth of claims data collected. This byproduct of the claims process is a goldmine of insight into the operation. When effectively put to use via business intelligence (BI) tools, the secrets buried deep in the data can help transform claims managers into knowledge managers.
A recent analyst report noted that 70 percent of insurer revenue is spent on claims, with about 20 percent spent to manage the claims process. Add in that claims handling is a major contributor to customer satisfaction and it is no wonder that insurers are continually looking for technologies to help. Modern claims administration systems have enhanced the process and enabled greater efficiencies, but BI can take the operation to the next level – beyond automation that modern claims systems offer to better decisions for improved claims outcomes.
At the heart of any analytical tool, whether as simple as spreadsheets or as sophisticated as BI, predictive modeling (or predictive analytics) is data. Combining good data and data management with BI offers insurers better access to and analysis of claims data to monitor key performance indicators (KPIs). An increased ability to evaluate claims performance leads to proactive versus reactive claims management, identification of claims trends, and avoidance of future bad risk, business benefits beyond reducing case-by-case claim costs or settling a claim faster.
Today, most insurers focus on improving claim resolution with modern claims administration systems. While modern technologies enable a more streamlined claims process, they also have an inherent ability to capture, retain, and use more data. Being able to see the big picture and really get inside of the claims operation through the data enables an insurer to shift focus from improving efficiencies in handling a single claim to improving the overall claims operation. This is where BI comes into play and where BI can do its magic and help transform the operation.
When insurers employ BI tools in claims they are looking to uncover key characteristics and patterns to help optimize the entire claims operation through better business/performance management and operational management.
Business Performance Management
One goal of BI is to build a consistent and effective measurement framework and use resulting information to offer a clear view of the claims operation. Once an insurer has a look at the big picture, they have the insight to manage and tweak the operation for best possible results.
Starting with the ability for BI to load historical data and put it to use, insurers can uncover and manage trends, and measure results on claims outcomes. BI also provides a mechanism for monitoring and establishing alerts based on an insurer's defined targets, providing immediate notification of claims hot spots or areas needing attention.
Tracking key measures such as frequency, severity, claims closed, open to close ratio, and average duration/settlement timeframe, arms an insurer with actionable knowledge. How many claims went to litigation and what were the results? With this knowledge, insurers can better determine what future cases make sense to pursue.
Additional examples of where BI is used in performance management of claims include:
Tracking reserve statistics
Monitoring losses by class code and exposure to determine where an insurer can establish or improve loss control procedures
Tracking LAE expense and recovery metrics to determine improvement opportunities
BI claims performance management also looks to incorporate data external to the claims system. The more data, the more thought goes into what to analyze. Combining loss data with data stored in the policy system to tap into key policy attributes can uncover more about the specific nature of the loss. This new information can help future product design and underwriting, and also offer helpful considerations for loss prevention. Incorporating vast data sets available on social networking sites can assist in monitoring claimant activities to uncover potential fraud.

Operations Management
Whether called operational BI or operational management, it is designed to monitor the business process. Key measurements, such as cycle time analysis, track the time required for each step in the claims process—information valuable in determining how the claims operation is performing to standard and where potential bottlenecks may exist.
Operational management provides the trend analysis required to measure continuous improvement efforts. Delivering near real-time views of the claims process via dashboards as well as easy reference to benchmarks, enables an insurer to track overall process performance rather than considering resolution of an individual claim.
However, operational data tends to be less standard, and data quality can be a challenge in getting good analytics.
Some insurers use BI for cycle time analytics to track various claim recovery activities and results. These analytics not only offer a view of the overall claims processes effectiveness, but can also identify trends by office or event. Insurers may discover that they performed better in certain catastrophe events than others. With that knowledge they can then begin to assess the 'why.'
Data Challenges
While BI tools have much to offer a claims operation, these technologies don't come without challenges.
Getting quality data into one accessible location is no small task. More data creates more work and the insurance process, by its very nature, continues to produce more data. Modern administration systems are better at capturing, retaining, and managing the data than their predecessors. Additionally, claims departments are now getting more granular in coding loss cause, claim type, or injury detail. Combine data from multiple claims processing systems or multiple TPAs and there is even more to managebut, also more to consider in the analysis.
A good data model to support loading of disparate data is required before BI success can be achieved. Most quality BI solutions will include a suite of tools that deal with the data from the various transaction systems, through to the end user.
People Challenges
For most claims organizations, using analytics is a new venture that comes with adoption and learning curves. The most efficient and effective claims processing still requires interactions between people. While technology is a tremendous enabler and can help automate many of the tasks in claims, interaction between individuals is inherently part of the process. Sure insurers can use BI to measure every aspect of the claims process and find ways to improve, but people have to be part of that process in order to effect transformation.
The key for an organization is to integrate analytics into the business process and do more than measure productivity. Analytics should provide additional insights and flag unusual events, balancing these discoveries with knowing when the human touch may result in a better outcome. In this context, BI measurement tools should also be applied to inform people, not just to measure everything and catalyze change.
During the past few years, BI has moved up the insurance process value chain from a nice to have to a must have. As insurers are learning more about BI, they will continue to find new uses for analytics in every area of the insurance operation.
BI should be viewed as a journey rather than a destination with a goal of continuous improvement. After all, with more and more good data being produced daily there is always more to analyze and discover.