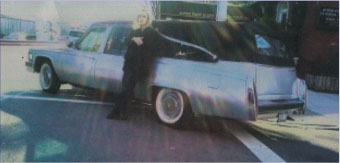 Doris Amen, funeral director and proprietor of the Jurek Park Slope Funeral Home in Brooklyn, N.Y., sends her clients out in style in a 1978 silver hearse, for which she carries commercial insurance. The vehicle is anything but subtle. "People know I'm coming," says Amen, who also favors a purple shade of nail polish.
When asked about some of the extreme risks posed by her profession, Amen mentions, for one, the possibility of "extreme leakage" from a body, underscoring just how specialized the loss-mitigation challenges faced by a funeral-home director are.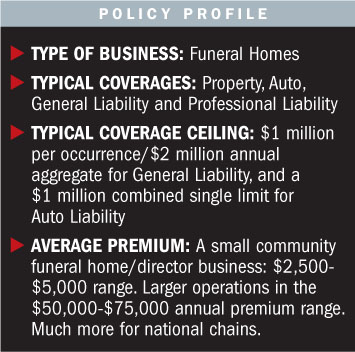 While the protections against such potentially mortifying incidents must always be in place, these types of incidents, thankfully, are not common. Indeed, in Amen's case, "I've been fortunate enough to not have something [embarrassing] like that happen in the 31 years I've been doing this," she says.
On the insurance-buying front, Amen notes that she switched from "one of the big carriers" several years ago when she "started asking questions, and I didn't like the answers I was getting. I halved my premium. Absolutely halved it," she says, noting that some of the credit belongs to her agent, Craig Shink, with Fabricant & Fabricant Inc.
Check out video of NU's visit to Jurek Park Slope Funeral Home, here.