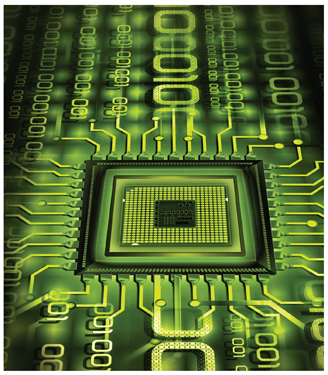 "Drive" is a crime drama movie about a Hollywood, Calif. stunt performer who moonlights as a getaway driver. Actor Ryan Gosling plays the main character, who finds that the act of driving offers both opportunities and risks. Companies and their risk managers increasingly reach the same conclusion.
Many companies own motorized vehicles, ranging from a handful to hundreds or more. These certainly make it easier to conduct business. Often, they are an employee "perk" or benefit. With benefits, though, come risks. Accidents and collisions involving company vehicles can exact a heavy toll. Physical damage to company vehicles is expensive to fix. Downtime from repairs and damage can erode a firm's productivity. Employee injuries from company vehicle accidents can spawn workers' compensation claims and detrimentally impact productivity. Third-party liability claims—both for property damage and bodily injury—can create devastating financial consequences in the form of settlements, awards, and higher insurance premiums.
While fleet vehicle risks and accidents have been present since the invention of the car, they seem more acute now. Increasingly, drivers compete for space on congested roads. Traffic infrastructure degrades with the passage of time. Stress, driver fatigue, aggressive delivery quotas, and road rage can spur irrational behavior. Distractions such as text messaging and cell phones can divert drivers' attentions, increasing road risks.
Payoffs from Managing Fleet Risk
Companies that adroitly manage fleet vehicle risks can enjoy a competitive advantage in their market space. In the grim aftermath of airplane crashes, a search invariably occurs for the "black box" that will reveal what really happened. Captured flight data enable experts to pinpoint the cause of a crash and to, hopefully, prevent future mishaps. It is a risk management tool in aviation.
What, however, if there was a way to equip a company's fleet of automobiles with something like a black box? This would transmit information—not just about crashes, but other "intel" about company vehicle use, data that management could use to promote safety and curb risks? In fact, such technology is now increasingly available in the form of automotive telematics.
Reducing the frequency and severity of fleet car or truck accidents can benefit companies in many ways:
Preserve business personal property and save money otherwise spent on the vehicle repairs.
Save time and money spent dealing with automobile and truck liability claims.
Minimize downtime—loss of use—from having vehicles out of commission due to collision damage.
Eliminating sizable workers' compensation expenses due to injuries incurred by company drivers hurt in accidents arising out of and in the course of employment.
Lowering group medical expenses due to injuries incurred by company drivers hurt in accidents occurring off the job, outside of employment.
Improve insurance terms from having a relatively "clean" loss and claims history when time comes to shop that part of one's coverage.
Avoiding property damage to and injuries on behalf of third parties.
Promoting the image and substance of corporate safety to public constituencies.
First, some definitions will help. Telematics typically refers to a blending of telecommunications and informatics. The technology sends, receives, and captures driver and vehicle data via telecommunications devices in conjunction with controlling remote objects (like company cars or trucks). So, view telematics as the integrated use of telecommunications and informatics applied to company vehicles to control or monitor company property in transit. The term has evolved to refer to company fleet systems that blend GPS tracking and wireless communications for remote diagnostics and monitoring.
ROI from Telematics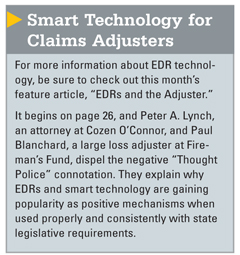 Fleet vehicle telematics can capture data including: drivers' hours of service, vehicle location, speed, vehicle/engine diagnostics, hard braking and acceleration, and vehicle dynamics such as roll stability. The data can help analyze employee safety practices, driving habits, vehicle durability by manufacturer, and so forth.
As a risk tool, fleet telematics may offer significant returns on investment (ROI). Safety is the overarching concern. Reducing vehicular crashes is priceless. Some companies reduce crashes by 25 percent or more after instituting telematics. Additionally, some fleets see reductions in risky driver behavior of 50 percent or more. Regardless of the technology used, proponents say that most fleets realize a positive ROI within six months to a year. Some fleets capture upwards of a 200-percent ROI within a year. Others see a minimum of eight to 12 percent in fuel savings alone.
Telematics can offer new avenues for driver supervision, allowing companies to manage drivers in ways they have never been able to before. Further, telematics can curb unsafe driver behaviors and crashes, thus improving fleet safety, reducing its cost of risk.
For example, one company was plagued by periodic cargo rollovers. These pose significant risks because of injuries, equipment loss, and adverse environmental impact. While the company instituted enhanced driver training, this helped modestly but did not produce the results desired. Thereafter, management added a roll stability control (RSC) module to its commercial truck market. RSC uses sensors integrated with advanced braking systems to detect rollover potential. The RSC system intervened for the driver, reducing truck speeds below their rollover threshold.
Telematics Speed Bumps
As with any risk management approach, there are plusses and minuses. Having already outlined some of the potential benefits of using the technology, let's look at a few countervailing factors:
Big brother-ism. Some drivers may balk at having their employer electronically monitor their every turn-signal and location. It smacks of Orwellian surveillance. To the extent it degrades employee morale, it can undercut employee recruitment and retention. In turn, high employee turnover or discouraged employees may exact a toll on fleet vehicle safety and other costs in constantly having to replace drivers. (On the other hand, many drivers understand that they relinquish some privacy by using company property. Most of us work for firms that reserve the right, for example, to monitor employee Internet use on company computers.)
A new source of discovery of adverse data. In litigation involving company vehicle accidents, plaintiff attorneys now have new pastures on which to graze. Demanding the telematics data will become a new dimension in electronic or e-Discovery. If the telematics data is adverse, then this may "sink the ship" if the company had planned to mount a liability defense. It memorializes both good data and bad, creating a new haystack for plaintiffs to search for incriminating liability "needles."
Adjusters may worry that telematics will memorialize adverse facts. However, if facts are unfavorable, it pays to know this early. When facts are bad, a company can then focus on resolving claims and not waste dollars (legal fees, for example), time, and energy trying to defend the indefensible. Whether facts gleaned from telematics help or hinder, it is better to know either way. Ignorance is not bliss when it comes to fleet auto risk management. Better to know all of the facts—be they good, bad, or ugly—than to instead operate from a position of ignorance.
Initial cost. Installing a telematics system in a fleet and maintaining it are not trivial expenditures. With the up-front investment is the cost of system maintenance. Expect bean-counters to demand a quantified ROI. This may be doable, but is challenging nonetheless. In making the business case, as with any safety feature, it is always hard to quantify the accidents you prevented because of program X. Telematics are no exception. Work with vendors to make a business case for investing in the technology. They share an interest with the risk manager in making a compelling case, not just on faith but on cold, hard facts. Additionally, build the proposal into the annual budget cycle early on to maximize the odds of a full hearing and favorable reception.
Businesses with car or truck fleets may find that they can drive into safer realms with lower costs by considering telematics as an adjunct to their risk management program.