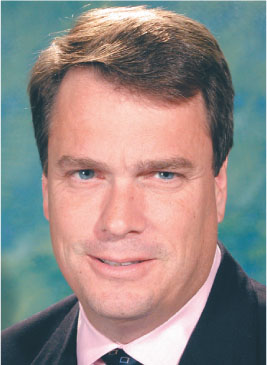 Bob Howe
U.S. Placement and Market Leader
Marsh Inc.
Chartis remains one of the most consistent and competitive markets in the industry. The company's breadth of product classes and industries is truly amazing, and its new global alignment may provide the firm the unique ability to drive that consistency and competiveness across product lines on a global basis. It is an exciting challenge for Chartis and one that hopefully will prove beneficial to our clients around the world.
In addition, Chartis' new, more focused approach to industry specialization—providing industry-specific products and solutions to unique needs—better aligns them with brokers like Marsh and our clients.
——————————————————————————————————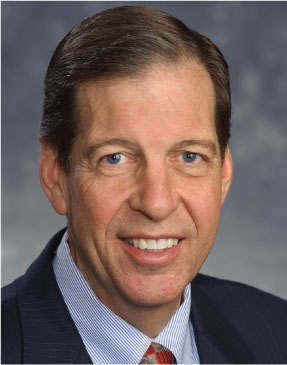 Neal Aton
President & CEO
Wells Fargo Insurance Services
We've had a great relationship with Chartis. They are certainly one of our key markets. Over the course of the last few years, we have stayed very engaged with them. I must admit they're a great partner from the point of view of listening to our needs. They've really stepped up their game in listening to their customers and learning form the past. We engage with them on a regular basis, and in the commercial space, they've been very responsive partners.
——————————————————————————————————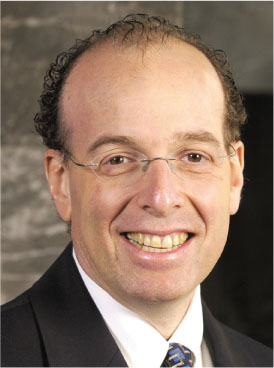 Michael Liebowitz
Director of Insurance and Risk Management
New York University
Member of NU's Risk Managers Advisory Board
In the course of my career I have been a Chartis/AIG insured many times. At the beginning they had two reputations that as a risk manager you had to be aware of: They would write insurance programs with lower-than-market premiums, only to significantly raise them in subsequent years. The second issue was their claims service; they would never pay a claim on a timely basis.
I am now happy to say that both of those issues have evaporated, and the new Chartis is a very different company.
Underwriting is done in an open fashion and their past practice of increasing premiums after the first year is no longer an issue. From the claims side I have found the claims staff to be open and forthcoming regarding their position. Claims data is usually available quickly.
These changes have helped me gain confidence in a company that I now want to do business with rather than have to do business with.
There has truly been a change, and they are a more customer-focused company.
——————————————————————————————————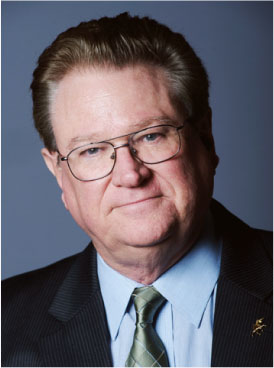 Mike McDonald
Vice President of Enterprise Risk Management
Quality Distribution Inc.
Member of NU's Risk Managers Advisory Board
AIG has always been a predatory organization, a wolf in sheep's clothing. They take advantage of you at every turn and don't recognize the value of long-term relationships.
My company has been with them for more than 10 years: They write our excess-umbrella coverage above our primary policy. We've never had a claim the whole time, and I just got an unexpected increase on our renewal, which is coming up in two weeks.
They're giving everybody rate increases, or so they say, but I'm not sure one size fits all when you have a client that's been with you 10 years and you've never paid a dollar out.
That's the kind of company they are; they have not changed and that's why I say they are a wolf in sheep's clothing. It's not AIG now, it's Chartis, but it's the same company.
The other thing they do on renewals is they won't give you anything until you tell them they are going to lose the business. Then suddenly, they recognize that maybe they should reduce your rate because you've been such a good customer. I've been through that I don't know how many times in my career.
That said, the one thing I hope risk managers do appreciate is that through thick and thin, through soft markets and hard markets, they're always there.
They're not one of these companies that jump into directors and officers, for example, when the market is hard and write a lot of business, then when the market turns soft or the losses get heavy, bail out.
And they write a lot of unusual coverages; they're creative, good marketing people. Even though they get their pound of flesh, you know you can get the coverage.
A risk manager has to present senior management with options. Going to them and saying there are no options is not an option.
So that is one thing I appreciate, and I hope the risk-management community does as well.
Gary Pearce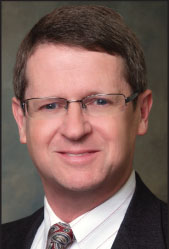 Vice President of Risk Management
Kelly Services Inc.
Member of NU's Risk Managers Advisory Board
For the worse: Chartis lost its credibility. Anyone holding a Chartis insurance policy had to justify its ongoing presence and worry what new developments might appear in the press. People still pause when they see the Chartis name on an insurance placement.
The drama also took its toll on Chartis' staff and management in the way of apprehension and fatigue from dealing with endless adversity. Chartis was never famous for coordinating its many entities, but we saw less coordination between their business units once the problems took root.
We all know that the AIG financial meltdown didn't arise from the property-and-casualty entities, but AIG nonetheless linked the P&C industry to the financial crisis and made it more vulnerable to questionable new regulation.
For the better: Chartis has lost its swagger. Their people take no piece of business for granted and have become more responsive to customer needs. And although there was a lot of turnover among staff and management, the replacements seem equally capable.
——————————————————————————————————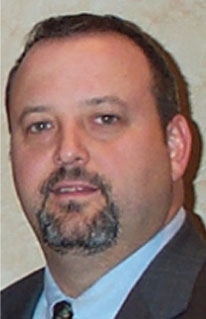 Thomas J. Crowley
Partner, Maran Corporate Risk Associates Inc.
Chairman-elect of the Independent
Insurance Agents & Brokers of New York Inc.
As an agency we deal with Chartis for their high-value personal-lines portfolio of products: their home, auto, umbrella, all of that. We do deal with Chartis commercially on a brokerage basis generally.
We had a pretty significant book of business with the old AIG with personal lines, and I remember when the announcement came through [of the bailout] and that kind of panic set in, we had a lot of our clients who contacted us and said, "What's going on? I want to move—get my insurance out of there."
We sent a preemptive strike, an email to everybody, advising them of the protections they were afforded through the New York State Insurance Department and the messages we were receiving from AIG. We told them, "We're happy to move you if that's the way you feel and if you must have your insurance moved," but we recommended they ride out the storm and see how things developed.
Looking back at this, I think that AIG did a fantastic job. They rebranded themselves as Chartis, so now if you're buying homeowners' insurance and auto, you're not buying from AIG, you're buying from Chartis. A lot of people don't even realize that it's the same organization.
The same thing with workers' comp—they did a very good job there. To us as the agent and to the consumer, it was a very smooth transition. It was obviously a little scary there in the first months, but they did a very good job of making the transition as smooth as possible. It was easy for the client and for us. They worked very hard to rebrand and make sure they were able to make that division financially independent. With good reinsurance and good underwriting values, they've done a phenomenal job. You shouldn't look at Chartis as AIG, because they've created, in a sense, separate silos, and you don't have to worry anymore about that financial situation they were in back then.
——————————————————————————————————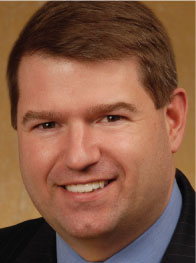 Todd Rockefeller
Partner, DeRosa, Rockefeller, Sohigian & Werdal Inc.
Member of the IIABNY board of directors
When they came out of the box 10 years ago as AIG Private Client Group, they were very aggressive; they were trying to buy market share and they had lower rates. They were taking on probably more risk in certain areas than they should have in higher catastrophe areas, like Long Island and the shore.
Several years later, in 2008, the parent company went through the financial crisis, but it really didn't affect the balance sheet. Of course they carved themselves out and rebranded themselves to try to stay away from the AIG name.
Since then I've seen their rates harden. I've seen their pricing to be similar to a Chubb or a Fireman's Fund. In the Metro New York area, I'm seeing less differentiation—though, of course, they are still a quicker underwriter and more flexible. I'm seeing their insurance devalue; they have really been underwriting and re-appraising more realistically, based on what type of per-square-foot costs it will take to rebuild.
They are being more careful with their underwriting. Charles Williamson, president of the Private Client Group at Chartis, had a meeting here locally in Westchester County [New York] within the past year. He said that over the span of the Private Client Group they have had around 50 total losses and not one of them was overinsured. And I think every company, to some extent, has had that experience with a total loss—that the coverage could have been higher—but I think they're being more careful. They want coverages in excess of $2 million and $3 million, because they know they can use some special terms to adjust the pricing. And they're not for everybody. They are looking for the larger P&C risks. They are certainly being more careful, so if I've got a house on Long Island and I have a house in Westchester for the same client, the non-cat premium has to be at least 50 percent of the total. They're being more careful in their ratios and their cat exposure.
I think they're still trying to find themselves.
——————————————————————————————————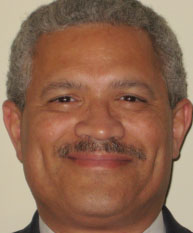 William J. Montanez
Director of Risk Management
ACE Hardware
Member of NU's Risk Managers Advisory Board
My greatest exposure to Chartis is the retailer-broker relationships in placement of smaller umbrellas ($1-5 million). From a servicing aspect, we have had good results. Underwriting has been responsive to market demands, particularly in the larger accounts. They have had a number of staff changes, but other than that, Chartis is fine with us.