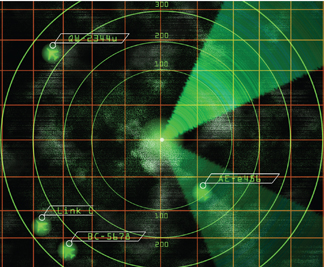 With all of the killer tornadoes, damaging hail storms, crippling blizzards, and record heat waves that we have experienced so far in 2011, the number of claims citing weather-related damages has skyrocketed. As insurance adjusters, CAT teams, engineers, and others scramble to investigate these claims and determine whether a payout is due, it is a good time to think about the role that forensic meteorologists can play in cases where weather could be a major factor. Because these weather events directly affect the insurance industry by increasing the number of P&C claims and policy payouts, forensic meteorologists can be of tremendous value in mitigating unnecessary losses or substantiating payouts.
Using a variety of official weather records, forensic meteorologists can verify the climate conditions surrounding a loss by using tools to pinpoint exactly what had been going on at a specified time and location. Forensic meteorology has been around for more than a decade, but many attorneys, insurance professionals, and engineers may be unaware of the services that these experts can provide.
Whether it is for a slip and fall on snow and ice, a hail claim, or a lightning strike, having accurate weather information from the incident location is often crucial in deciding whether to pay out a claim.
Meterologists have experience working for plaintiffs, defendants, insurance companies, the government, and private citizens. Their job is to give an honest, accurate, and detailed account of the weather conditions at the times of the alleged loss and how the weather may have contributed (or perhaps did not contribute) to the incident. It is always better to know the exact weather conditions so a claims adjuster can proceed accordingly.
Doppler Radar: Superior Data
The type of cases that different forensic meteorologists work on varies tremendously. One of the most common cases they see is of the slip-and-fall variety on snow and ice. In these cases, someone has allegedly sustained injury either on new snow or ice, on pre-existing snow or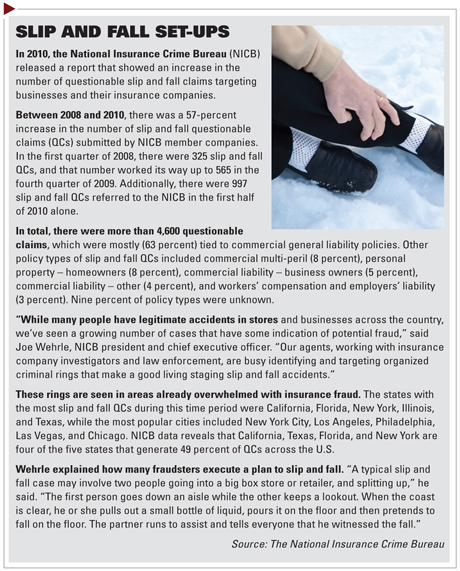 ice, or a combination of both. In many cases, the climatological data from the closest major airport is the data referenced to determine the weather at a particular time and location. However, this is not recommended, as there is much more detailed information to consider.
For instance, one of the most valuable types of data used in investigations is Doppler radar. When using Doppler radar, experts say that the incident location can be plotted on the radar map itself and enlarged to help discern when precipitation fell, how much accumulated, when it started and stopped, and its intensity over the location of the event. Doppler radar images are usually taken every 6 minutes while precipitation is falling. The radar images can be instrumental in providing a meteorologist with information about precipitation, many times down to the minute, at the location of the incident itself, not just at the closest airport.
For instance, I once dealt with a slip and fall case where the weather at the closest airport differed greatly from the weather at the nearby incident location. It was not snowing at John F. Kennedy (JFK) International Airport in Queens, New York at the time of the incident, but it was snowing over the incident location on the south shore of Nassau County, New York, which is just 10 miles to the east. Doppler radar images showed that a storm was producing a great deal of heavy snow over the incident location, though the storm did not actually reach JFK Airport.
Had someone only relied on the weather at JFK Airport where it had been dry all day, he or she would have never known that a heavy snowstorm was in progress a mere 10 miles to the east of JFK. Here, the old adage, "it can actually rain on one side of the street but not the other," is correct, at least to an extent.
Another common misconception is that melting can only occur when the temprature is above freezing (32 degrees Fahrenheit). In reality, melting can happen when the air temperature is as low as 23 degrees Fahrenheit in the presence of direct sunlight. Therefore, even though it may not have snowed for 5 days, new ice may have formed 30 minutes before a slip-and-fall accident occurred. This scenario is very common.
Cases involving the weather's effect on motor vehicles also happen frequently. In these cases, forensic meteorologists investigate whether dense fog, poor visibility, sun glare, or strong winds impaired the driver's ability to safely operate the vehicle. Other automobile cases may involve hydroplaning, black ice, or high speeds in rainy or snowy conditions.
Forensic meteorologists also work on a lot of different types of property damage and personal injury claims, often involving high winds where trees or limbs were blown onto houses, vehicles, or unfortunately, people. Many times, these incidents are caused by an isolated severe thunderstorm, microburst, tornado, or strong damaging winds over 58 miles per hour behind a cold front. Sometimes, the forensic expert may discover that winds do not exceed 20 miles per hour at an incident location, and would therefore not be strong enough to cause an otherwise healthy tree or tree limb to fall.
Wind-related claims are also abundant during strong thunderstorms. Because severe thunderstorms are often isolated, the weather at the closest major airport miles away may be inaccurate. Once again, if there is a discrepancy between the weather at the incident location and the conditions at the closest major airport, then Doppler radar images can be obtained and used to show that an isolated severe thunderstorm did, in fact, pass over the incident location (yet nowhere near the airport). This information combined with other storm reports or thunderstorm warnings that were issued can result in an entirely different outcome for the claim.
Raining Cats and Dogs
The number of hail damage claims and inquiries has also dramatically increased, as more frequent and severe hailstorms have affected many large metropolitan areas. Unfortunately, this brings a noticeable spike in fraudulent hail-related claims as well. From Jan. 1, 2006 through March 31, 2010, the National Insurance Crime Bureau (NICB) reported that the number of hail loss claims submitted to insurers increased 61 percent, from 256,000 claims to more than 413,000 claims. The number of those claims that insurers deemed suspicious and consequently submitted to the NICB for investigation increased by 136 percent, from 301 in 2006 to 711 in 2009.
These claims are filed across the country, but some areas see more suspicious activity than others. Texas topped the NICB's list of states with the largest number of questionable claims, as 521 suspicious claims were reported there over the four-year period. Illinois, however, had the highest ratio of questionable hail loss claims to overall hail loss claims. Though the stormy weather makes things worse for the insured, it also creates excessive fraudulent claims for the insurer as well.
Recently, a hail claim was submitted for a specific date in one of the Mid-Atlantic states. Doppler radar data showed no thunderstorms over the loss location during the entire day of the alleged incident. No severe thunderstorm warnings were issued for that county, and there were zero hail reports received within a 60 mile radius. Providing our client, which in this case was the insurance company, a detailed report listing the evidence proved that hail did not occur that day. As a result, the insurer denied the claim, saving tens of thousands of dollars in unnecessary siding and roof repairs.
Aside from the previously mentioned cases, forensic meteorologists are also called to assist with cases involving lightning strikes, hurricanes, extreme winds, flooding, mold, and roof leak and water damage cases. Expert reports can be generated for boating accidents involving winds and waves, personal watercraft accidents, drownings, heat exhaustion and stroke cases, droughts, plane crashes, train accidents, chemical releases and crop dusting contamination cases, among others.
Additionally, there are some extreme cases forensic meteorologists deal with as well. Last month, I testified in a double murder case in New York, proving that the weather was very different than the defendant had claimed.
In each case, forensic meteorologists gather different types of weather records from various stations surrounding the incident location. There are often between three and seven different types of weather records retrieved and analyzed. A few of these records include the monthly local climatological data publication from larger airports, hour-by-hour surface observations from different weather stations, cooperative weather observer reports, various types of Doppler radar images of the incident location, cloud-to-ground lightning strike data for a specific address, tide reports for boating and marine cases, and archived National Weather Service (NWS) bulletins, advisories, warnings, statements, and storm reports.
With the number of both legitimate and fraudulent claims skyrocketing as a result of the severe winter storms, damaging tornadoes, and hail storms, experienced forensic meteorologists can assist in providing past weather records to uncover if weather truly played a role in an incident. Using these findings to help deny a claim or help substantiate an insurance payout is becoming increasingly common, and claims professionals' use of forensic meteorologists is a trend that is likely to continue.