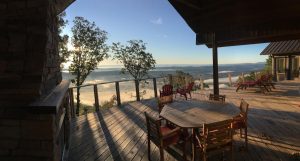 Vacation rental homes offer a great way for property owners to bring in some extra income, but managing them can also be a nerve-wracking endeavor.
Rental property owners face risks various risks, including opportunistic burglars and unusually wild guests. So it's a smart idea to put common sense precautions in place to protect that prized investment.
Today's smart home technology means there has never been a better time to upgrade rentals with new tools and services. Here are some options that will give homeowners more options for managing their assets from afar, provide a safety net that can keep a property secure, and at the same time lower insurance rates. Insurance professionals can use these tips to help clients maintain a successful rental property investment.
Related: 6 home safety and tech devices for 2017
No. 6: Keep tabs on utility costs.
One of the easiest ways to instantly save money on vacation property expenses is to install a smart thermostat (or two).
While the programmable thermostats of the past required an instruction manual as thick as a phone book, today's smart thermostats include all the same scheduling power but with the ease of being able to access them via a mobile app.
The benefit of using a smart thermostat is the ability to change a property's heating and cooling settings remotely, even from miles away.
The sensors and data generate by smart thermostats can be just as useful. They can send notifications when there has been a sharp jump in humidity or an unusual change in air quality, which can help long-distance homeowners detect problems before they turn into catastrophes. And built-in motion sensors can aid in home security monitoring.
Related: How IoT is inviting insurers into smart homes
No. 5: Put the rental on lock-down.
Number pad door locks have been around for years, but today's smart locks come with enhanced features that can make managing (and securing) properties hassle-free.
Most modern keycode locks feature Z-Wave/ZigBee radios built-in, which allow them to easily integrate with a smart home hub. Once these are set up, the owner can change door entry codes with each new renter as well as handyman, facility maintenance or housekeeper codes.
By providing each visitor with individual access codes, the smart home hub can give a clear picture of who has accessed the rental property, and when. It can also send alerts when a door code was entered at an unusual time.
No. 4: Keep a watchful eye.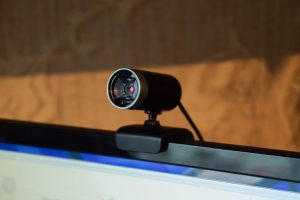 Many property owners find exterior cameras to be the most useful. These powerful cameras make it easy to know when renters arrive and leave for the week, and normally serve as an early warning system if suspicious characters attempt to gain access to the property.
As helpful as smart devices can be, nothing can revolutionize a rental's security quite like video surveillance. Camera systems used to be prohibitively expensive and a nightmare to install, but today's Wi-Fi smart cameras make it simple to add robust security features to any property. These devices can be invaluable when managing a property from afar, especially when they include a monitoring service.
A range of indoor and outdoor cameras are available, and setup for most of these is remarkably simple (or included with a service-provider subscription).
Property owners are advised to check their rental agency's policies with regards to video surveillance. Vacation property renters also should be made aware of any operational cameras.
Installing a video camera (or a few of them) provides an insurance benefit for homeowners, too. Cameras are so effective at preventing crime and detecting emergencies that many policies provide significant discounts if owners can prove that cameras are in use at the property.
Related: Data can help insurers grow rental insurance profits
No. 3: Monitor the motions.
To round out a quality rental security setup, an array of sensors is the final piece of the puzzle.
Open/close sensors for all doors and windows are inexpensive and easy to install, with new battery-powered options that communicate with most modern smart home hubs. The same goes for battery-powered motion sensors, which can be installed in seconds in the main living areas of the property.
Related: 6 things to know before signing up with a home-sharing rental site
Sensors are essential for security applications as they can instantly trigger alarms when motion is detected or a window is forced open. But the records that these sensors can keep can be even more valuable.
When connected through a smart home hub, these sensors automatically keep a log of every instance of detected motion, giving property owners an unparalleled view of their investment. It can also provide loss evidence in the event of an insurance claim.
No. 2: Anticipate the best, but plan for the worst.
As great as these smart tools can be, sometimes the worst still happens. The good news is that these tools make it easier than ever to provide activity logs and video evidence for every insurance claim.
Activity logs are easy to locate in almost every smart home mobile app, and some insurance companies will accept screenshots or a simple exported CSV file as sufficient evidence for a claim.
With a smart security camera, the claims process is even easier. Owners can take a screen grab of the suspect(s) when viewing the video on a smartphone, or they can use the video app's built-in share buttons to email the video clip directly to an insurance agent.
Law enforcement may benefit from the video evidence as well, which can be vitally important for identifying and prosecuting thieves and vandals.
No. 1: Encourage peace-of-mind.
Vacation rental owners can outfit these properties with many connected home products and security cameras for a little more than $1,000, and the security and energy-saving benefits they provide can quickly recoup the cost. What's more, they can be set up easily through an internet service provider.
Every property owner wants to make money on their rentals. Advise clients that instead of looking at security products as an added expense, they can count on them as a money and time-saver and help in keeping an eye on the property.
Eric Murrell is a software developer and technology contributor to XFINITY Home. He enjoys sharing tips on how people can benefit from incorporating smart home automation and security in their homes on his blog At Home in the Future. To reach this contributor, send email to eric@athomeinthefuture.com.